How to stay safe when you kayak
Updated: Sep. 3, 2018 at 5:30 PM EDT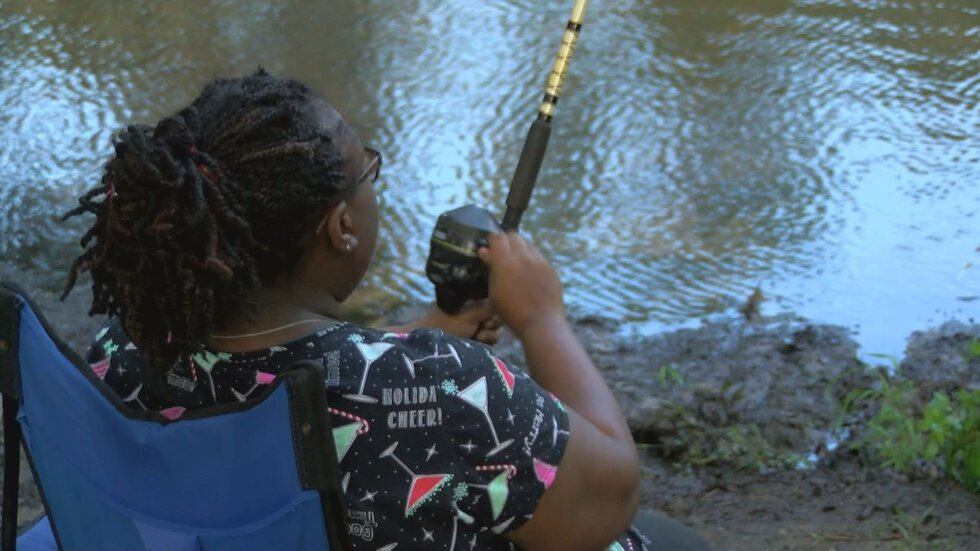 LEE CO., GA (WALB) - Many of you may have spent the Labor Day holiday enjoying a day off from work, maybe even spending it out on the water.
And if you've been out kayaking, there are some important safety tips you and your family should know.
Whether you're a newbie or you go out on the water every weekend, you should always know how best to stay in the kayak without tipping over.
And experts say if you do tip, you should stay calm and grab your life jacket.
The creeks and rivers in the Albany area have been full of kayakers for the Labor Day holiday.
"Since the kids got in school, this has been our biggest weekend for sure," said Josh Lorber, the owner of Kayak Attack.
This also means Lorber has been giving more safety lessons than usual.
"So we do what's called the beginner shake," said Lorber.
That's exactly how it sounds.
"When I get a beginner in the water, I won't let them know, and I'll grab the back of their kayak and I'll just shake it a bunch," Lorber said.
But the purpose isn't to scare the new kayaker.
"It kind of simulates a boat passing them," said Lorber.
Lorber said there's one thing most new kayakers do that leads to them tipping over.
"The biggest mistake you can make is not staying center in your kayak," Lorber explained.
Lorber said you can quickly lose control and end up in the water if you don't follow this one tip.
"When people tip, it's generally because they've leaned left or right, instead of just sitting in their boat and just letting the kayak stabilize itself," said Lorber.
But if you do lose control, you shouldn't panic. You should grab the life vest in your kayak.
"Know about the Georgia law. Wearing their life vests. Thirteen and older just needs one readily available, not strapped in the kayak, but readily available," Lorber said.
Lorber also said he does expect the next few weekends to be just as busy out on the creek now that everyone has been back in the swing of school.
Others are spending the holiday at the creek, just not actually on the water.
Darnell Porter and her grandmother have spent the day trying to catch dinner.
"Well, me and my grandmother, we're out fishing and enjoying the weather. Not catching much, but getting good bites, that's for sure," said Porter.
Porter said they've seen a lot of people out kayaking or just on the water but they plan to stay in their chairs at the water's edge.
Copyright 2018 WALB. All rights reserved.