Whooping cough raising concerns in Southwest Georgia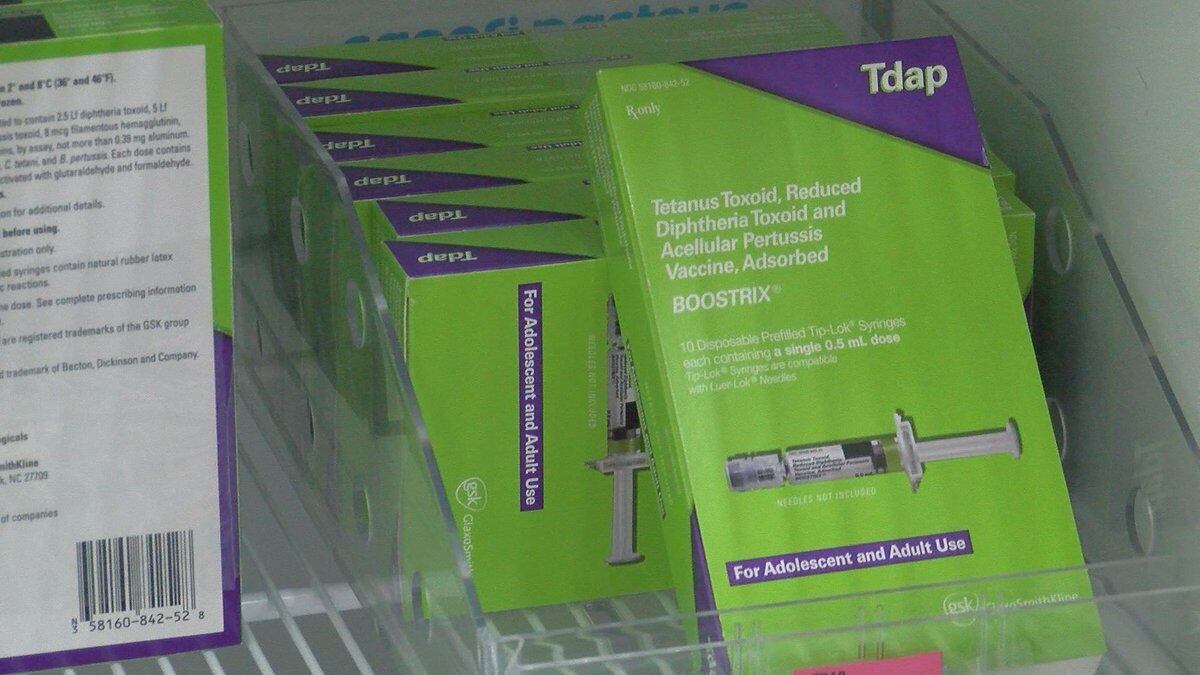 Updated: Mar. 12, 2018 at 8:22 PM EDT
ALBANY, GA (WALB) - Health leaders said the number of whooping cough cases is climbing in Southwest Georgia.
Since January, three cases have been confirmed in Thomas, Mitchell, and Colquitt Counties.
Monday, the Southwest Health District said the entire region could be at risk for the disease if they are not vaccinated immediately.
"We could walk around for a week thinking we have a cold or a sinus infection and it could be, really be pertussis," Rebecca Snow, District Immunization Coordinator.
Snow said this is alarming because adults could have the whooping cough and spread it without knowing.
"This could be in an infant, medically, or immune comprised person, it could be pretty serious," said Snow.
The whooping cough is a respiratory disease that has the same symptoms as the average cold. Symptoms like coughing, sneezing, runny nose, and low fever.
"So far this year we've had three cases. One of which included a five-month-old. The other two are associated with a five-month-old," said Snow.
Experts say babies, and pregnant women are more exposed to this disease and need to get vaccinated immediately.
"It's extremely important, it's called the T-dap vaccine. It's extremely important for pregnant women to be vaccinated each pregnancy," said Snow.
Not having the vaccination could cause severe complications, hospitalization, and even death.
"If severe hospitalization, sometimes they will have to be put on a ventilator and like I said before sometimes it could led to death," said Snow.
The Southwest Health District says to prevent this from spreading and become a possible outbreak, wash your hands and if you are sick stay away from children.
"Just be aware. Know that it's out there know that there is means for protecting yourself and your family," said Snow.
The Southwest District covers 14 counties, including Dougherty, Worth, Lee, and Terrell Counties.  They are encouraging all residents to go to their local health department to get vaccinated as soon as possible.
Copyright 2018 WALB. All rights reserved.