DA: Gangs, domestic violence major cause behind homicides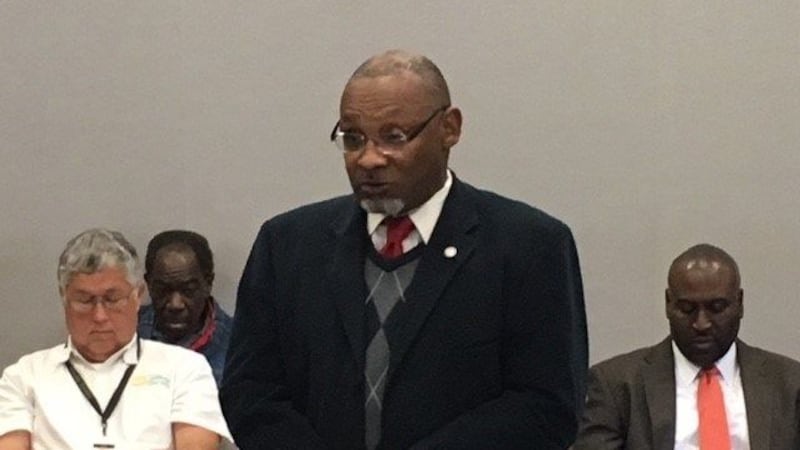 Published: Oct. 30, 2017 at 3:46 PM EDT
|
Updated: Feb. 27, 2018 at 4:53 PM EST
ALBANY, GA (WALB) - Dougherty County's District Attorney said there are two major factors at play in Albany's 20 new homicides this year--domestic violence and gangs.
Greg Edwards spoke to county commissioners about crime trends in 2017 on Monday.
There has been a total of 21 homicide cases in the city. Although, one of the cases involves a victim whose remains were only recently identified, but the crime happened two years ago.
Edwards wants the state to enact a mandatory minimum sentence for felons with guns, and 'get guns out of the hands of people who shouldn't have guns.'
Edwards said gangs 'trade' guns like currency.
'They trade them for more guns, they trade them for bigger guns, they trade it for drugs, they trade it for sex. Guns are the legal tender. And, convicted felons will keep guns and we need to get the guns out of their hands. We have got to make them put the guns down,' said Edwards.
Right now, Edwards said convicted felons caught with guns can get up to five years, at the discretion of the sentencing judge.
Edwards thinks tougher laws will act as a deterrent and suggests a three year minimum.
Edwards said there is also an independent effort to ban access to firearms by people convicted of domestic violence crimes in Georgia.
There is already a federal law in place that Edwards said is not well enforced.
The Prosecuting Attorneys Council will consider Edward's proposed legislation asking for mandatory minimums at a meeting next month.
If approved, the P.A.C. will send the proposal to state lawmakers.
Copyright 2017 WALB. All rights reserved.
Keep up with WALB on the go! 
Follow us on social  
 and download our apps!