Worth Grand Jury returns six indictments after controversial school search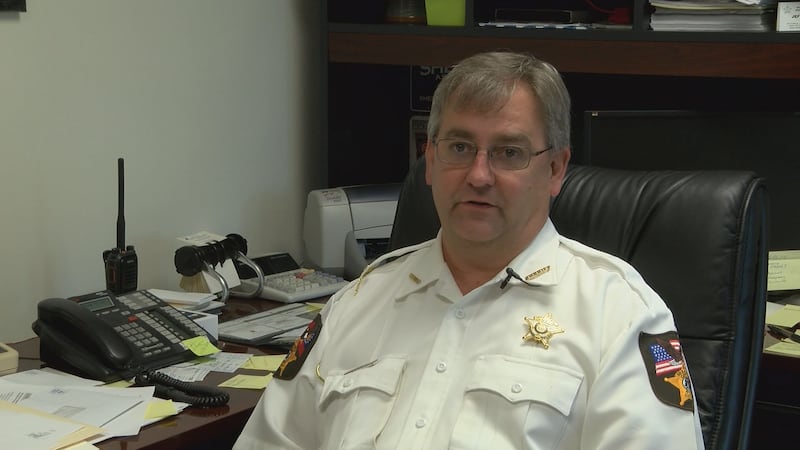 Published: Oct. 4, 2017 at 6:00 PM EDT
|
Updated: Oct. 4, 2017 at 6:43 PM EDT
WORTH CO., GA (WALB) - The Worth County Sheriff and two of his deputies are now facing charges, stemming from a controversial drug search the office conducted at Worth Co. High School in April of 2017.
A Worth County Grand jury returned six true bills late Tuesday night.
Worth County Sheriff Jeff Hobby is being charged with violation of oath by a public officer, two counts of false imprisonment under color of law and one count of sexual battery.
The indictment says the Sheriff violated the terms of his oath by ordering deputies to search students at Worth County High School on April 14, 2017 without probable cause or any other legal basis and without due process.
It goes on to say that he and one of his deputies intentionally made physical contact with intimate parts of a male student's body by touching the student's groin.
Worth County Deputies Tyler Turner and Deidra Whiddon, also known as Deidra Tucker, are also facing charges.
Turner for sexual battery and violation of oath by a public officer and Tucker for violation of oath by a public officer.
The grand jury reviewed 36 accusations total.
Jurors dismissed 24 of them. The other six have been tabled, which means that the grand jury took no action on them.
D. A. Paul Bowden can present all the tabled and dismissed charges to a future grand jury.
There is a chance Sheriff Hobby and his deputies went before jurors.
According to Georgia law, anytime a law enforcement officer is called before a Grand Jury, they have a right to make a statement if they choose.
The Sylvester Police Department did their own search March 17, and found no illegal drugs, but was not involved with the sheriff's search.  
Sheriff Hobby said in April that as long as a school administrator was present, the personal search of the children was legal.
Saying that the search was "intrusive, performed in an aggressive manner, and done in full view of other students," several families filed a federal lawsuit against the sheriff.
Under Georgia law, a sheriff under indictment has his 'POST' certification suspended while the case is pending, according to Ken Vance, Executive Director of Police Officer Standards and Training in Georgia.
That suspends the sheriff's powers of arrest, but does not take away his administrative duties.  That also goes for the other deputies who were named in an indictment.
Vance said the governor's office will generally appoint a committee to look into the allegations, and they will report their findings to the governor.
Copyright 2017 WALB. All rights reserved.
Keep up with WALB on the go! 
Follow us on social  
 and download our apps!