Liberty House kicks off Domestic Violence Awareness Month with Vigil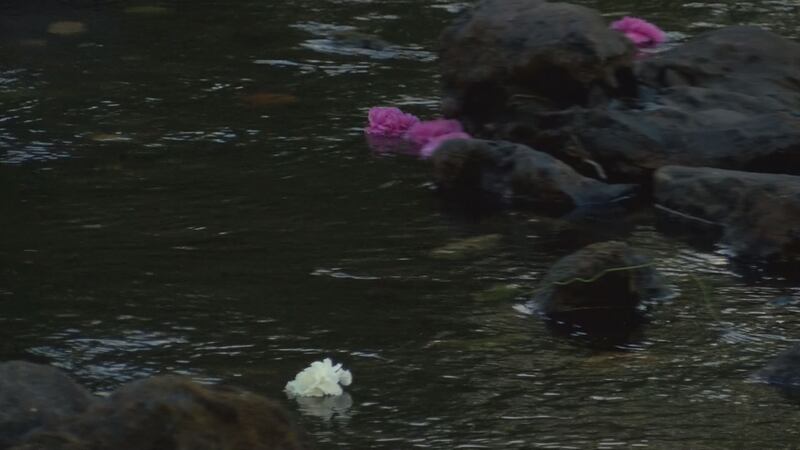 Published: Oct. 4, 2017 at 3:47 AM EDT
|
Updated: Oct. 4, 2017 at 8:03 AM EDT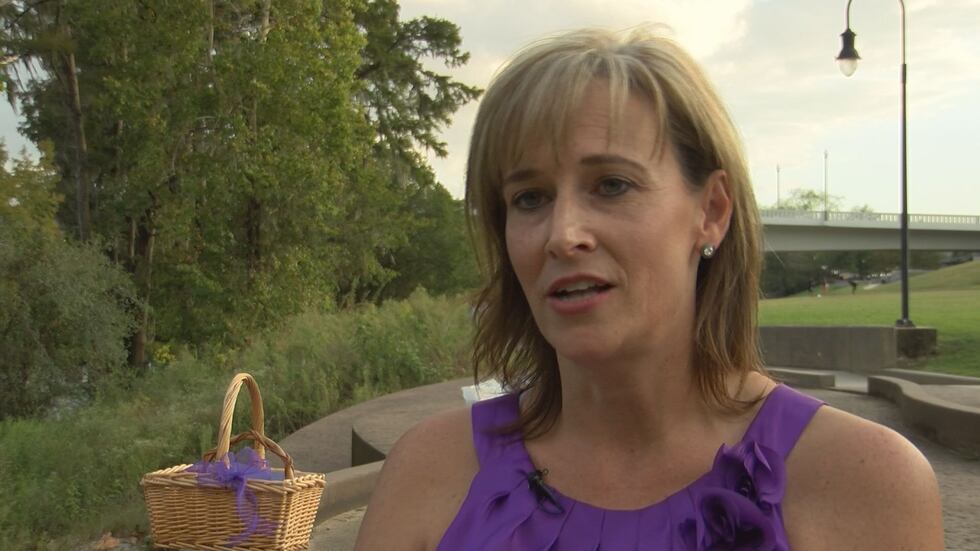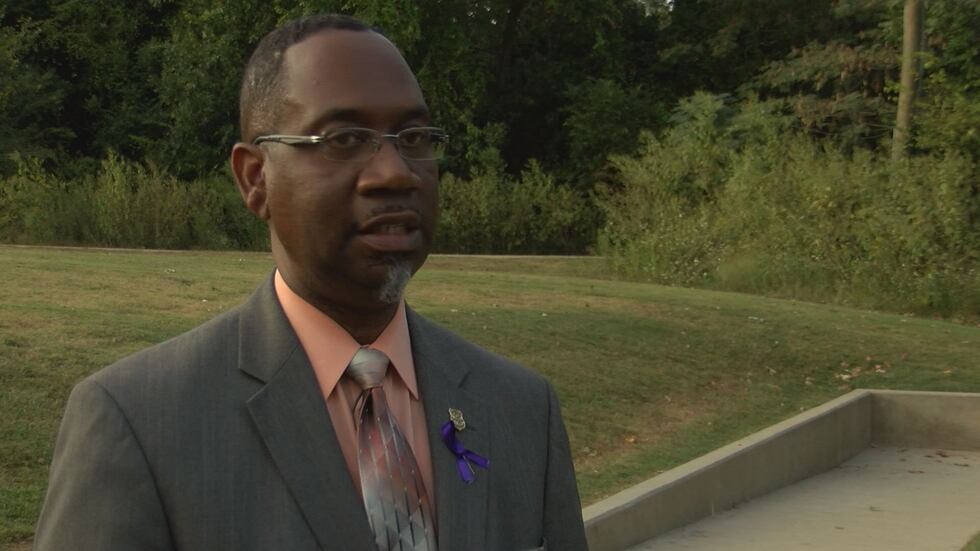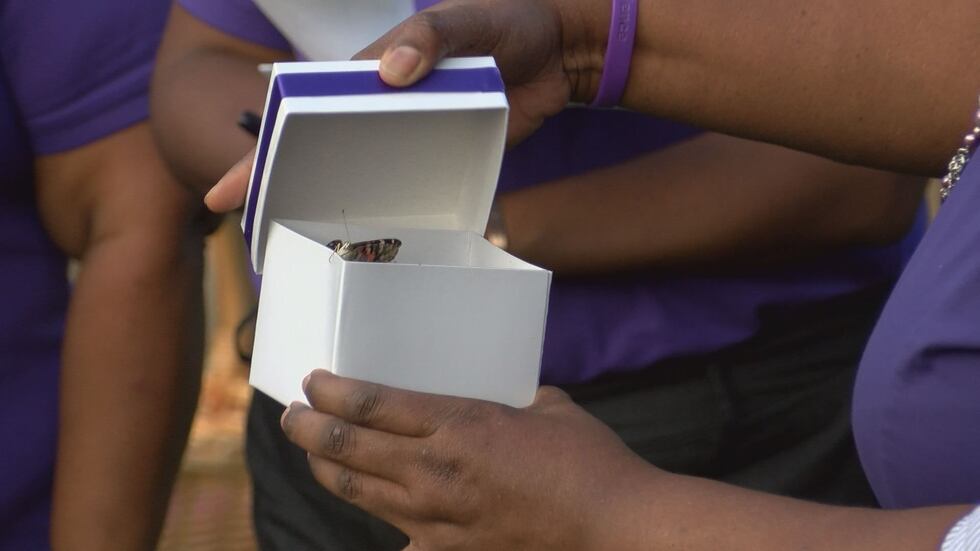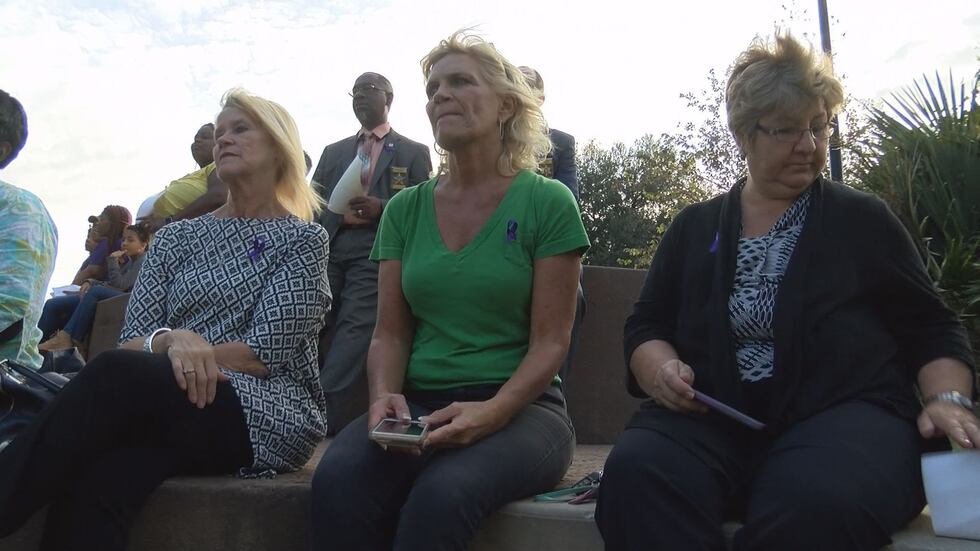 ALBANY, GA (WALB) - Tuesday evening, Albany residents gathered to remember more than 100 victims of domestic violence last year.
Dougherty County Coroner said domestic violence is growing at an alarming rate, with the most recent case being the brutal killing of an Albany woman, just last month.
Liberty House held its annual Butterfly Release and Vigil to raise awareness of domestic violence.
"To honor domestic violence victims that spoke up, that got the help they needed, so they can be their best self," Executive Director, Diane Rogers said to a crowd attending the vigil.
Rogers explained that before spreading its wings, the butterfly goes through a major transformation. Similar to what victims of domestic violence experience before getting the help they need to escape their abusers.
But many aren't so lucky.
"Francis Nelson and Mamie Childs..." Rogers read the names of two victims in Dougherty County who died, with Childs' murder being the most chilling scene.
"It's vicious violence, it's not just one thing, it's a repeated thing that's happening to the victims," Dougherty County Coroner, Michael Fowler remarked.
A coronation was thrown for each of the 102 victims in Georgia last year.
"I would rather see you getting some help, than to see you at a crime scene," Fowler explained.
Liberty House is there to provide resources for victims.
"It takes everyone in the community working together to make a change in domestic violence," Rogers said.
And it starts with a safety plan, "Kind of plan to figure out what the next step is, what to do, how to do it, and to do it safely," Rogers explained.
She said having a plan can prevent another life from being cut short.
"Bring light to the fact that 102 people passed away from something that could've been prevented," Rogers said.
"Get help, get counseling," Fowler pleaded.
Liberty House will be hosting several other events this month to raise awareness of domestic violence.
Future events include:
Lunch and Learn at ASU West Campus in the J Building Multipurpose Room from 12 p.m. to 2 p.m.

Self-Defense Class at Albany Police Department Community Room at 6 p.m.
Both of those events take place on Tuesday, October 10th.
Copyright 2017 WALB. All rights reserved.
Keep up with WALB on the go! 
Follow us on social  
 and download our apps!