Grady County Aquatic Center moves forward in building plans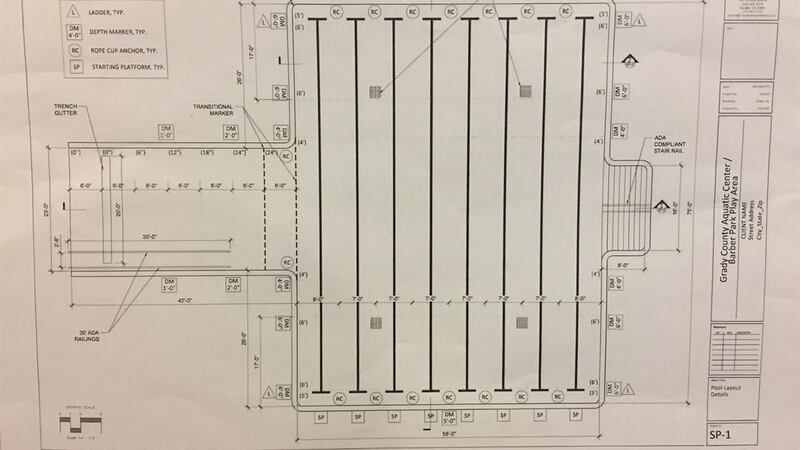 Updated: Jul. 31, 2017 at 8:14 PM EDT
VALDOSTA, GA (WALB) - The Grady County Aquatics Center has been a long time coming in Barber Park.
Ten years long, to be exact.
Now plans are finally underway for the center to be completed by December of 2018.
County Administrator Carlos Tobar said plans started in 2007 but were halted when the Grady County community found out that it would only be for swim competitors.
"I think that's why the project didn't move forward, because it was going to be for a select group of people, but now it's for everybody," said Tobar.
But the project still has one big hurdle to overcome before it gets the official green light.
Tobar said the county still has to raise $685,000 to complete the center.
So far they have only raised about $15,000.
"Whatever short fall we may have, I'm confident we'll be able to raise that money," said Tobar.
The center will have a T-shaped pool that has seven competitor swim lanes.
There will be another section for recreational swimming, a play area and climate controlled storage units for baseball equipment.
Neighbor Jarrod McElroy said it would be a community boost and that it would give families in Grady County something new to look forward to.
"I think that they should try to do everything they can to get this thing to work," said McElroy.
The aquatics center and play area will be the focal point of Barber Park.
The total project is estimated to cost around $1.4 million.
Copyright 2017 WALB. All rights reserved.