Stopping the violence: Area leaders are taking action to reduce homicides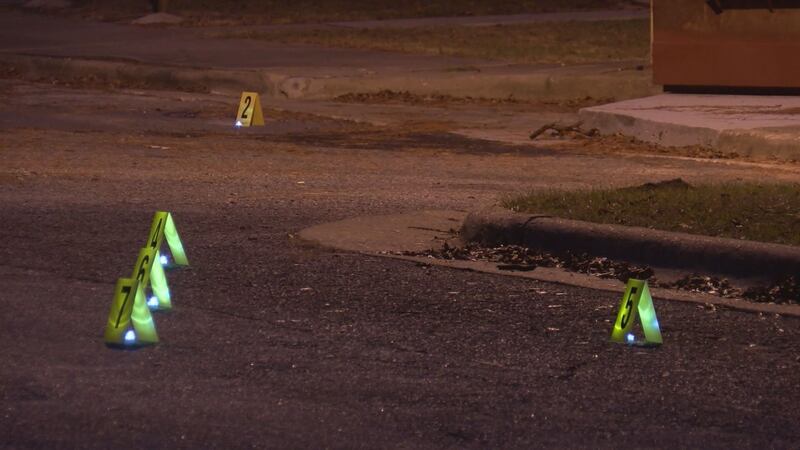 Published: May. 11, 2017 at 11:19 PM EDT
|
Updated: May. 15, 2017 at 4:56 PM EDT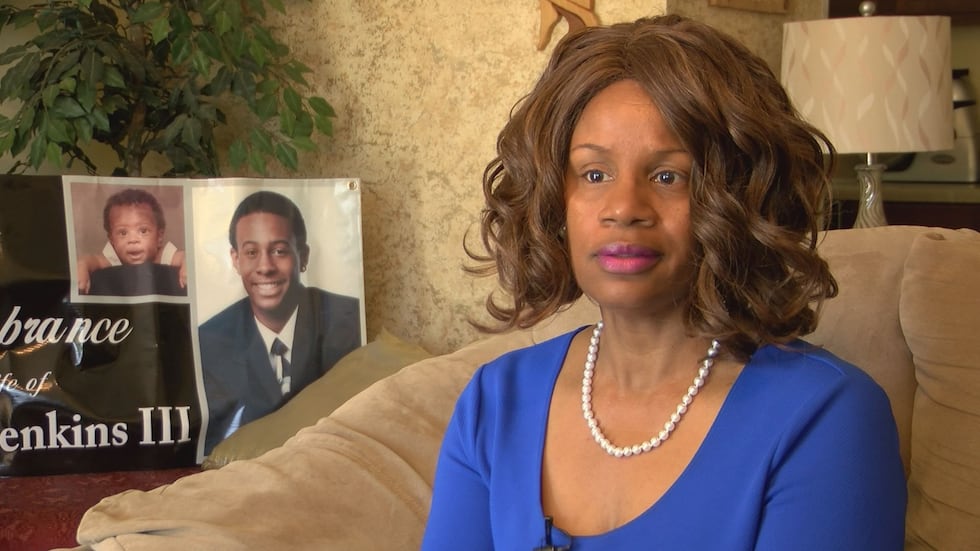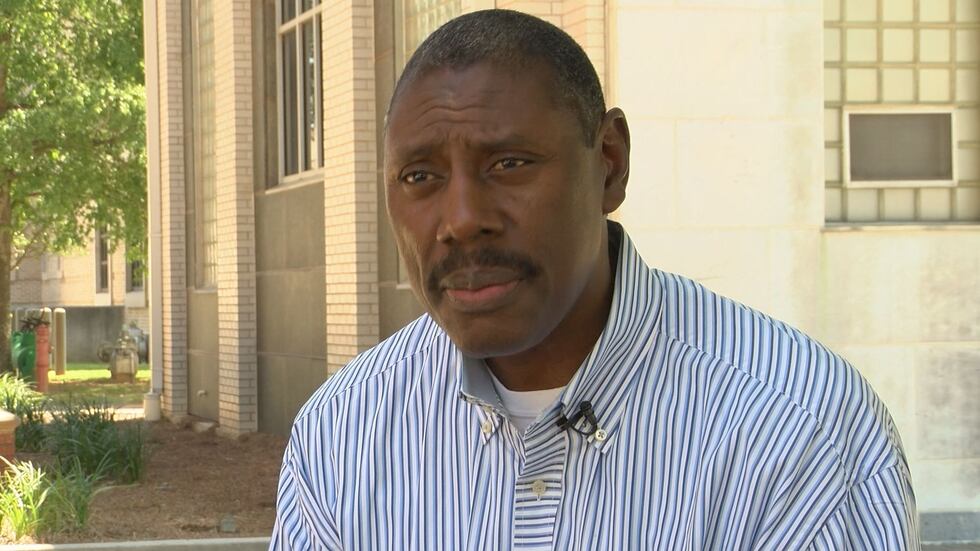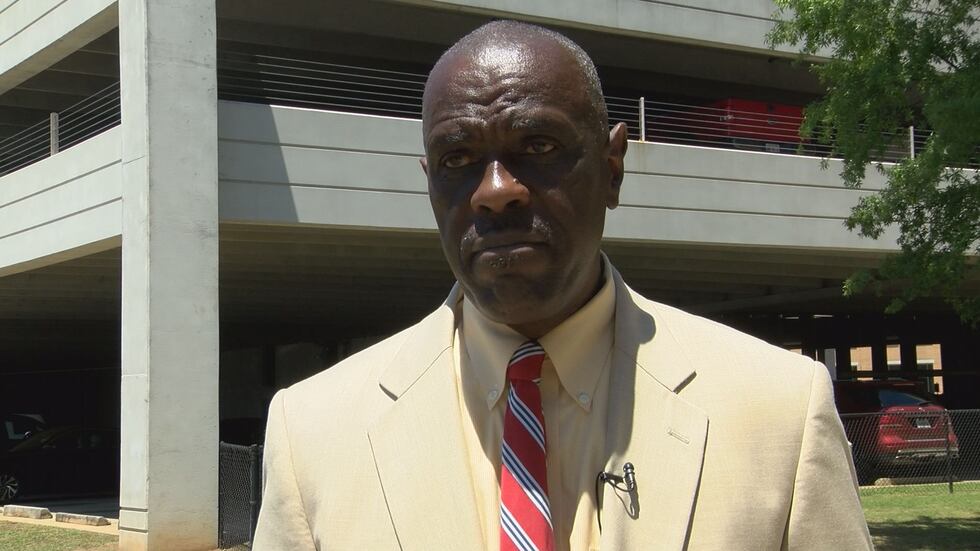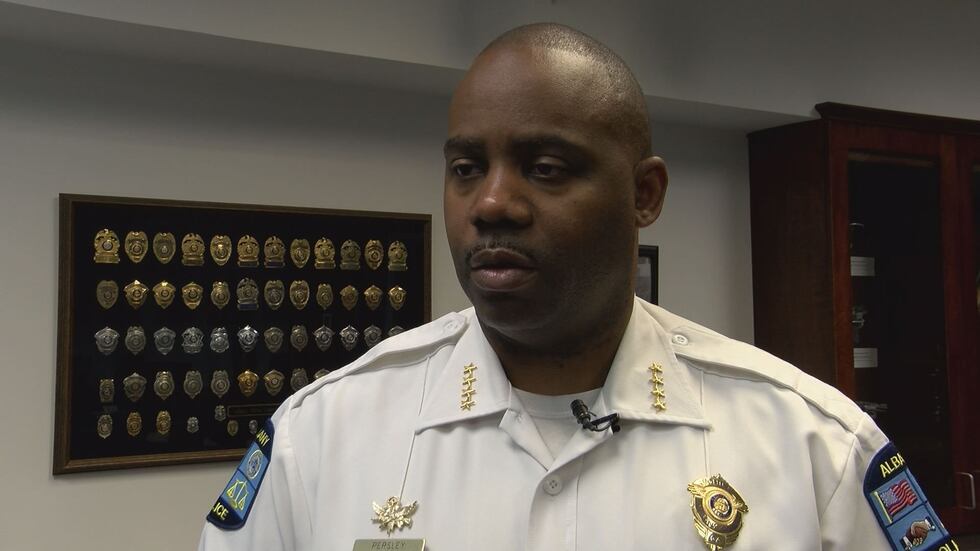 ALBANY, GA (WALB) - Area leaders are calling for action as the number of senseless killings in the city of Albany continue to rise.
Just last week, a 25-year-old was found dead in his crashed car with gun shot wounds.
MORE: Man who crashed into building dies
His death is part of an alarming statistic that have many ready to take a stand.
"To just brutally intentionally, look at a person and repeatedly stab them over and over and over. It's just senseless," said Tamra Jenkins.
She lost her son, Adrian Jenkins III fifteen years ago, after he was stabbed to death at a party.
He was just 18 years old.
MORE: Teen stabbed to death at party
"After waking up I had to realize that it wasn't a dream. It was reality," recalls his mother. The pain still visible in her eyes.
Her son, Christopher was there when his brother was killed. He and other friends found him in a pool of blood.
"The world just kind of stopped spinning for a minute," explained Christopher.
The Jenkins family is one of many families living under a dark cloud, wondering why their loved one was murdered.
"It still stings to this day," said Christopher.
The numbers tell a startling story
In the last 12 years, 126 people have been murdered in Albany.
Between 2012 and 2013 12 lives were taken.

In 2014, 11 people were killed

In 2015 six people were killed

Last year in 2016, the total was 16.
Already this year, there have been seven homicides on Albany streets.
Christopher said he doesn't think things have changed since his brother was killed.
"Honestly, they haven't in my opinion," said Christopher. "I still see the same recklessness, foolishness, the same disrespect."
Still today, many Albany homicides are unsolved.
Police are still looking to find one of the suspects in the Justin King murder.
King was killed in December of 2016.
MORE: Mother of 2016 homicide victim pleads for answers, peace
Now, city and county leaders aren't calling for action, they're taking a stand.
"One of the things we have to give a greater priority to, a greater focus to, is making our streets safe again," said County Commissioner John Hayes.
Commissioner Hayes and City Commissioner Jon Howard and  have been meeting with community leaders and have one goal, to reduce the number of black men murdered in Albany and Dougherty County.
"I'm a black male and I'm not impressed with what I'm seeing young black males doing," said Howard.
What city leaders are doing
The commissioners' plan of action has four parts. The first is creating gainful employment.
"There's a lot of poverty in our community," explained Hayes. "That poverty really breeds hopelessness."
The commissioners believe with more job training and industry recruitment we can provide jobs for folks here in Albany.
They hope to work with area organizations to meet this goal.
Part two involves schools and continuing to see an increase in graduation rates and decrease in dropouts.
"We certainly have to work together with our school board and educators," said Howard.
Howard and Hayes hope they can get retired teachers involved.
They believe today's youth needs strong role models in their lives.
They want to create a pool of mentors for young people. They have been speaking with different faith based organizations about getting involved.
Part three of their plan is to improve and creating intervention programs.
They want to make recreational facilities a safe place for today's youth.
The final aspect stems from staggering statistics; to strictly enforce gun laws.
From 2015 to today, 20 of the 26 people murdered in Albany were victims of gun fire.
Of the 126 murders in Albany since 2005, 75 of them involved guns and 17 involved a knife.
"People are quicker to go use weapons now," said Albany Police Chief Michael Persley.
Commissioners believe if the city and county can impose stiffer penalties for capital crimes, people will be less likely to pick up a gun.
Law enforcement and state leaders say they're on board. State Representatives Winfred Dukes and Darrel Ealum have played a part in the commissioners' plan.
"We want this to be a great place for people to live work and play," said Dukes. "In order to do this we have to find a way to curb the crime violence that is here."
Victims families and community leaders agree, in order to end the violence, everyone has to join together to fight the cause.
"Thank you for your sympathy and empathy, but what are you going to do about it? We need some action behind it," said Christopher Jenkins.
Already, there are several different groups leading efforts to end the violence in Albany.
MORE: Albany Preachers lead movement to "Stop the Violence"
Leaders hope with all the different groups, change will eventually occur.
The leaders recognize the change isn't going to happen overnight. They said it could be years before we see the statistics change.
If you want to be a part of this change, you can contact either John Hayes or Jon Howard.
Copyright 2017 WALB. All rights reserved.