P&G helps ASU students learn about sustainability
Updated: Mar. 23, 2017 at 6:28 AM EDT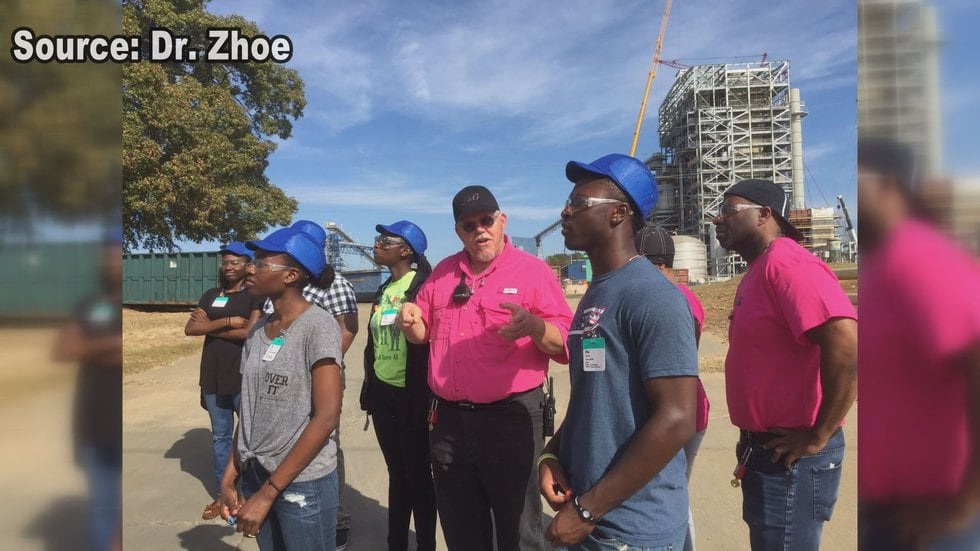 ALBANY, GA (WALB) - On Wednesday, March 22, 2017, Procter and Gamble (P&G) donated $10,000 to Albany State University's (ASU) Global Sustainability Project.
"Good universities cannot prosper very well without partners like P&G," ASU President Dr. Art Dunning.
The project focuses on energy sustainability efforts taking place throughout the world and teaches students about the mass communications careers relating to global sustainability, like an environmental journalist.
"It's about helping the public have a better understanding of how important sustainability is to our mother earth," Albany State University Mass Communication Associate Professor Jianchuan Zhou said.
Dr. Zhou said the program also includes a study abroad component which allows students to go out and actually see the efforts happening throughout the world.
Last year, ASU students were able to spend a month in China where were able see how P&G practices sustainability at its Shanghai plant.
"It's very clear that ASU understands that education is not just in the classroom, it can also be achieved via experiences," P&G Albany Plant Manager Werhner Washington said.
Thanks to the funds from P&G, ASU Junior Brenda Simpson studied abroad last year.
"I was really excited when I found out, because it was a few days before we were leaving and I decided I wasn't going to go. Then, I found out about the scholarship and I was really excited," Simpson said.
Simpson said China was an unforgettable experience and plans to participate in more study abroad programs.
The money donated by P&G this week will primarily go to help more students study abroad and experience global sustainability.
Copyright 2017 WALB. All rights reserved.