Waycross lottery winner headed to federal prison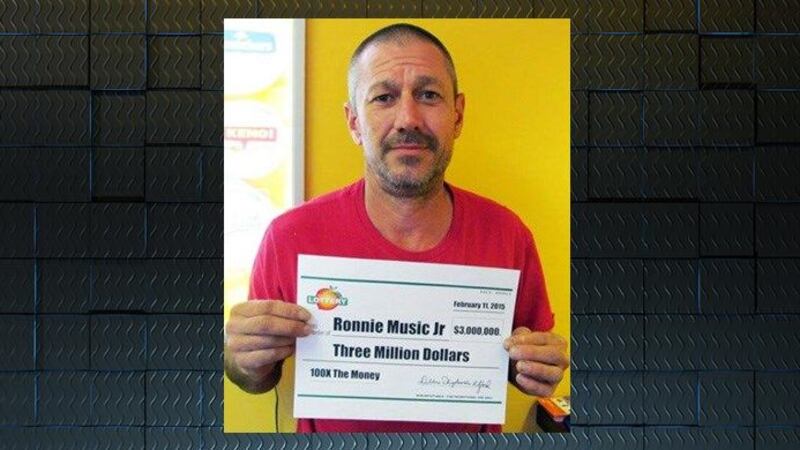 Published: Jul. 26, 2016 at 7:26 PM EDT
|
Updated: Jul. 26, 2016 at 8:37 PM EDT
ALBANY, GA (WALB) - A man who won $3 million in the Georgia Lottery 18 months ago, is headed to a possible life stretch in a federal penitentiary.
Ronnie Music, Jr., 45, of Waycross, pled guilty last week in Brunswick Federal Court  to federal drug trafficking and firearm charges.
Music conspired with others to distribute 11 pounds of methamphetamine in Ware County,  and other places.
Only seven months after Music won his millions, the government says that his co conspirators were caught attempting to sell a half-million dollars worth of crystal Meth.
It turns out that Music bought the Meth for resale-- with his lottery winnings.
"Music decided to test his luck by sinking millions of dollars of lottery winnings into the purchase and sale of crystal Meth.  As a result of his unsound investment strategy, Music now faces decades in a federal prison," said United States Attorney Ed Tarver.
Music and the others involved will be sentenced by Chief Judge Lisa Godbey Wood after the United States Probation Office conducts a presentence investigation.
Copyright 2016 WALB.  All rights reserved.