Bainbridge's Pierce spurns Smart, commits to Bama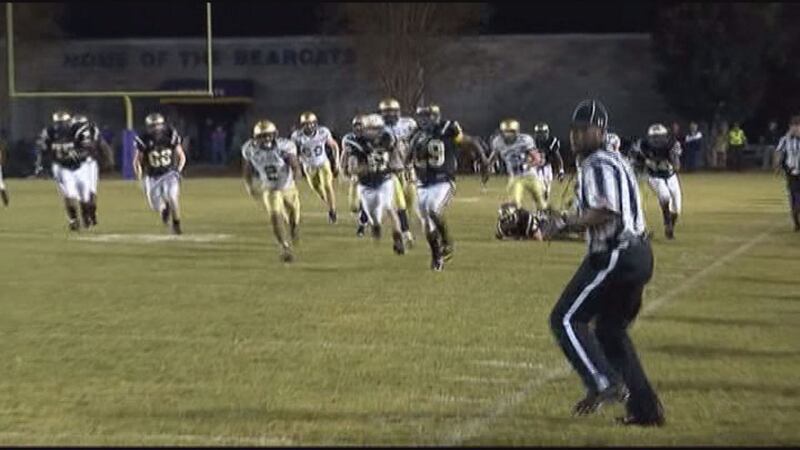 Published: Jul. 1, 2016 at 8:57 PM EDT
|
Updated: Jul. 2, 2016 at 3:53 AM EDT
BAINBRIDGE, GA (WALB) - After an All-American season as a sophomore, Bainbridge RB Dameon Pierce shot up the recruiting boards.
Many experts were split on where the Bearcats star would commit between Georgia and Alabama. It would seem the Dawgs would have a leg up, considering head coach Kirby Smart is a Bainbridge High alum.
Pierce spurned the hometown hero Friday, announcing his commitment to Alabama.
The rising junior's Twitter bio now reads "4-star Bama Commit," and WALB confirmed the commitment through Bainbridge head coach Jeff Littleton.
Pierce ran for 2060 yards and a staggering 33 touchdowns in 14 games last year. He averaged 147 yards per contest, and had 67 rushes of 10 or more yards. He added 13 catches for 148 yards as well.
Copyright 2016 WALB.  All rights reserved.