2 seriously injured after suspected tornado in Calhoun Co.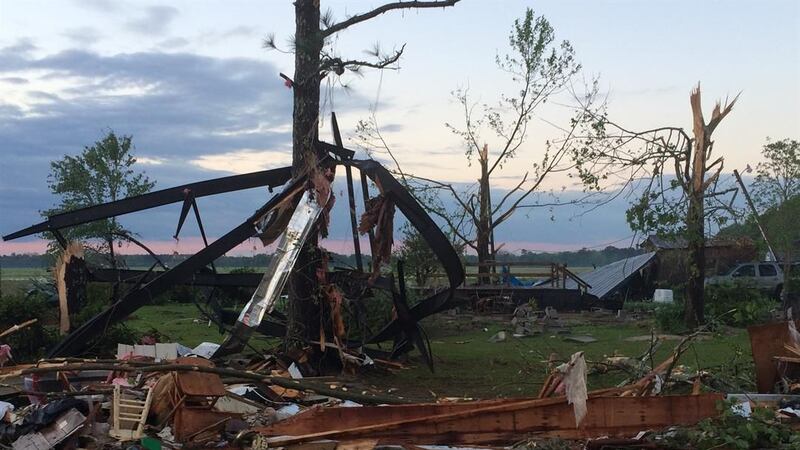 Published: Apr. 7, 2016 at 3:41 PM EDT
|
Updated: Apr. 7, 2016 at 3:45 PM EDT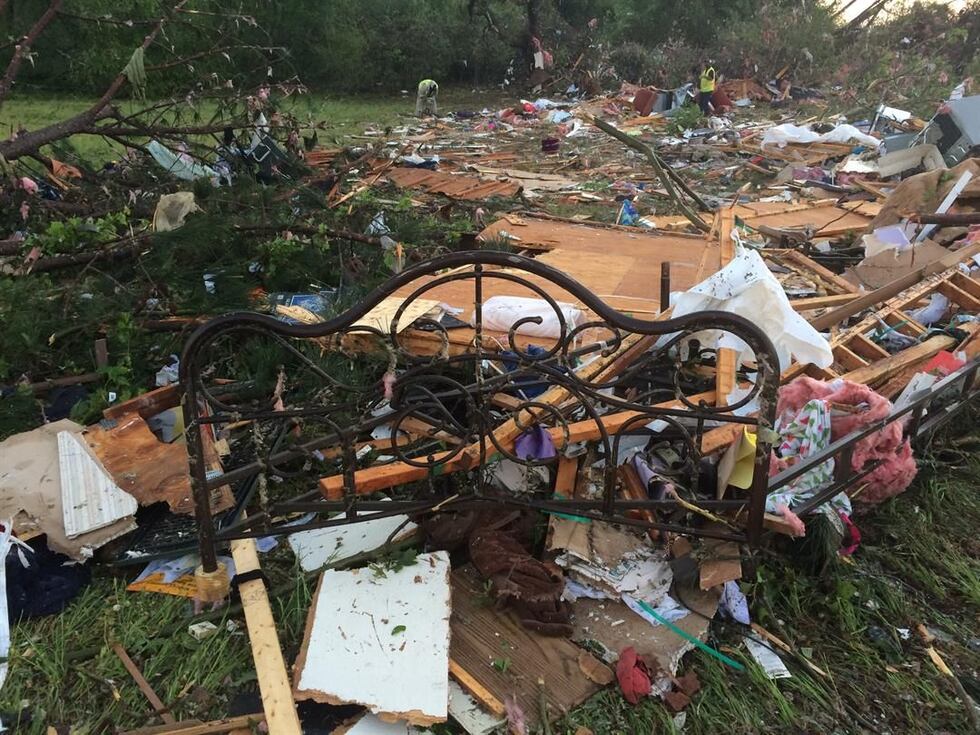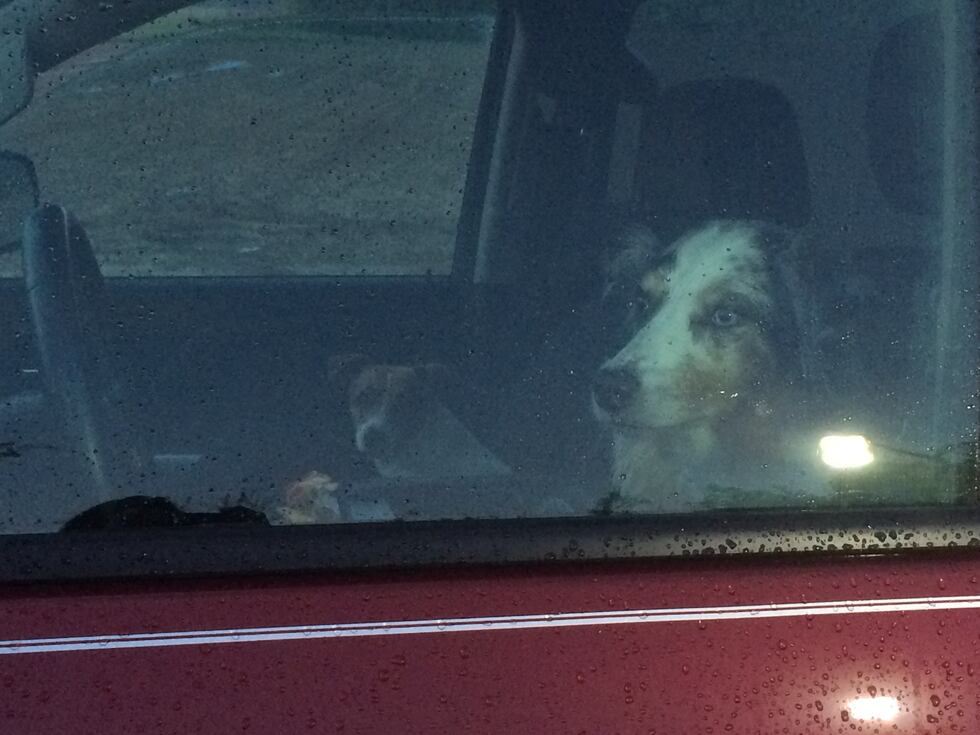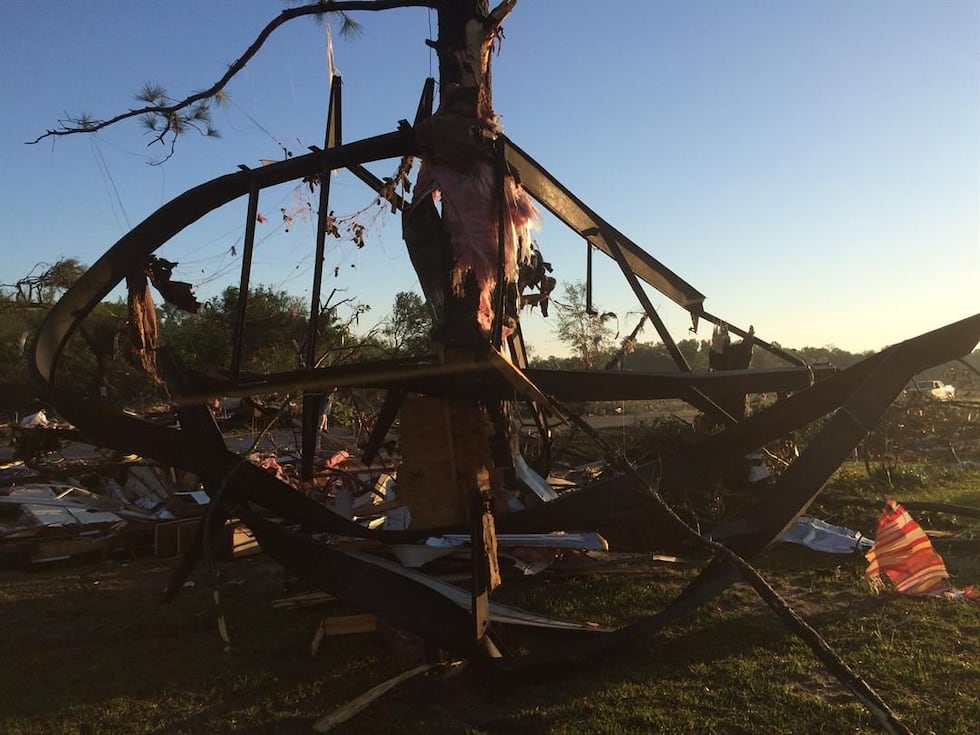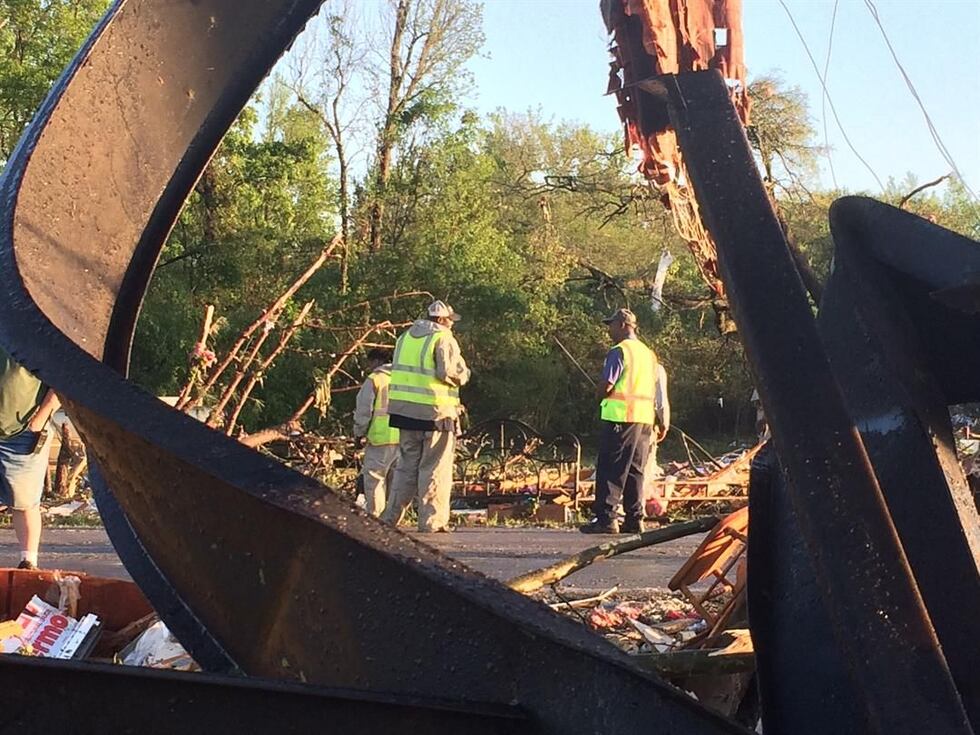 DICKEY, GA (WALB) - Two people were seriously injured after a suspected tornado hit and destroyed a mobile home in Calhoun County early Thursday morning.
According to the sheriff's office, DeCarla Wilkerson and her daughter, 25-year-old Danielle Wilkerson, were inside the home sleeping when the storm rolled through Dickey around 3 a.m. The frame of the house was found wrapped around a tree a few feet in front of the home.
The two were found on the opposite side of the Dickey Bypass from where the home once stood. They were taken to the hospital with serious injuries. DeCarla Wilkerson suffered a broken hip and arm, and her daughter had several ribs broken along with other injuries. Both are expected to be okay.
Clothes, VHS tapes, books and the rest of the family's belongings were scattered across the road. Volunteers spent several hours salvaging items and cleaning up the debris.
The family's two dogs were also found alive in the rubble.
Copyright WALB 2016. All rights reserved.