AED saves Tifton teacher's life
Published: Feb. 18, 2016 at 9:30 PM EST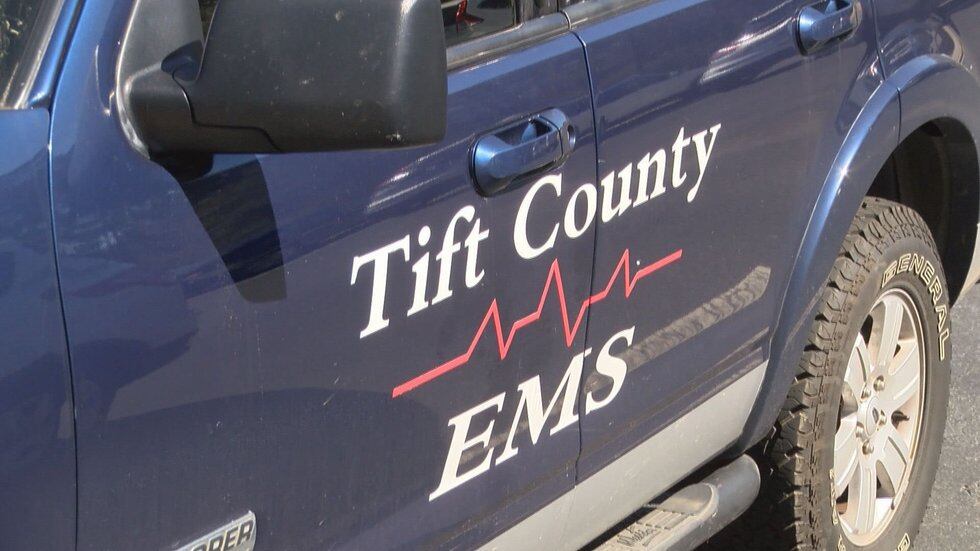 TIFTON, GA (WALB) - A middle school teacher in Tifton said she feels blessed to be alive, after passing out at a teacher's meeting.
Staff members said one piece of equipment saved that teacher's life.
A couple months ago, Eighth Street Middle School staff members were having a routine planning meeting.
What happened just minutes into the meeting was anything but routine.
"It was a shock," said Principal Dr. Chad Stone.  "But one that had a happy ending to it."
Dr. Stone said it's hard to imagine what would have happened to their beloved teacher Ms. Belinda Parks, if it had not been for an automatic external defibrillator, or AED.
"I'm a firm believer in them.  It saved a life," said Dr. Stone.
He said the staff was in the middle of a meeting during Christmas break when Ms. Parks fell over.
"My teachers raised their hands and said, 'Something's wrong.' So when I got over there, she was laying on the ground," he said. "And our teachers already started doing CPR.  She was not breathing at the time."
That's when a school counselor ran to get this AED in the hallway, which was a move that doctors said saved Ms. Parks' life.
Tift County EMS Director Andy Smith arrived shortly after.
He said Ms. Parks was in cardiac arrest.
"What it does is actually stops the heart from that lethal rhythm and gives it a chance to repolarize and begin beating normally on its own," said Smith.
The AED was originally donated by the Tift Regional Medical Center Foundation through its "Heart Safe Community" Program.
It raises funds through donors in the community and fundraisers to buy AEDs.
"We consider ourselves a family here," said Dr. Stone. "We spend as much time here as we do at home. And the thought of losing someone, a teacher in a staff meeting, you can't explain it."
Ms. Parks was transferred from TRMC to Emory University for further care. She is now back at home recovering.
Each AED costs about $1,500.
Tift Regional Medical Center continues to raise funds to donate more of the AEDs.
An upcoming fundraiser will take place next Saturday.called "A Tribute From the Heart."
The event will be held February 27 at the UGA Tifton Campus Conference Center, beginning at 7 p.m.
For tickets or more information, call (229) 391-3310. The deadline to purchase tickets is February 25.
Copyright 2016  WALB.  All rights reserved.