GA Water Coalition names its 'Dirty Dozen'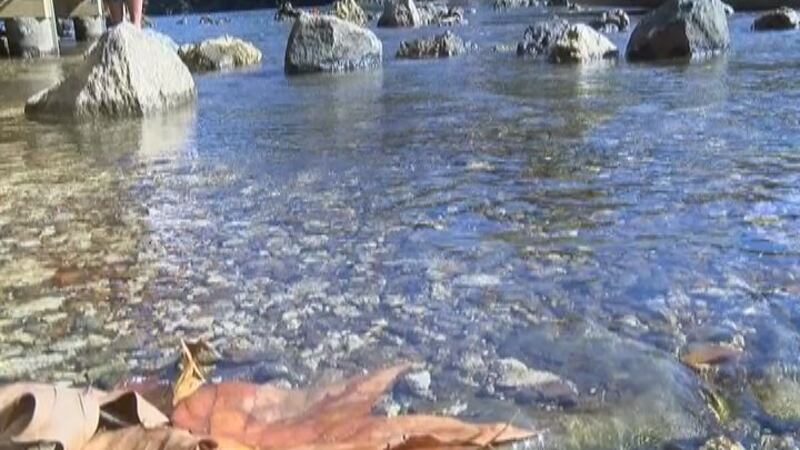 Published: Nov. 4, 2015 at 5:48 PM EST
|
Updated: Nov. 4, 2015 at 6:00 PM EST
ALBANY, GA (WALB) - Today, Georgia's leading water coalition named its "Dirty Dozen" for 2015, highlighting 12 of the worst offenses to Georgia's waters.
The annual 'Dirty Dozen' list put out by the Georgia Water Coalition, issued Wednesday, is designed to spotlight what the group sees as threats to Georgia's water resources, and causes of pollution.
"The Dirty Dozen is not a list of the most polluted water bodies in Georgia, nor are they ranked in any particular order," said Joe Cook, Advocacy & Communication Coordinator at the Coosa River Basin Initiative.  "It's a list of problems that exemplify the results of inadequate funding for Georgia's Environmental Protection Division (EPD), a lack of political will to enforce existing environmental protections, and ultimately misguided water planning and spending priorities that flow from the very top of Georgia's leadership."
"Over the past decade, the health of Georgia's creeks, rivers, streams, lakes and coastal waters, and the safety of Georgia citizens has been compromised as funding for Georgia's Environmental Protection Division has not kept pace with population and economic growth," said Juliet Cohen, Executive Director of Chattahoochee Riverkeeper.
The coalition says that many communities, like Waycross, are burdened with one or more of the 500 identified hazardous waste sites found statewide where toxic contamination is known to exist and poses a threat to water and local residents.  If the Georgia House of Representatives passes Senate Bill 36, then the Department of Natural Resources would be required to implement rules protecting groundwater from harm.
The group says that Spectra Energy's Sabal Pipeline poses threats to Georgia communities, as well as their air, water and property, while providing no benefits to these same communities.
"The Georgia Water Coalition publishes this annual list as a call to action for our state and federal leaders and our fellow citizens to come together to correct pollution problems, eliminate the wasteful use of our tax dollars and restore our streams, rivers, lakes and coastal waters," said Gordon Rogers, Flint Riverkeeper.  "We also give credit for doing the right thing where credit is due."
The Georgia Water Coalition is a consortium of 228 conservation and environmental organizations, hunting and fishing groups, businesses, and faith-based organizations that have been working to protect Georgia's water since 2002.  Collectively, these organizations represent more than 250,000 Georgians.
Here is their 2015 'Dirty Dozen' List-
Cooper Creek: Timber Harvest To Muddy Mountain Streams
Georgia's Stream Buffers: Confusing State Law Leaves Some Streams Without Protection
Chattahoochee River: EPD Water Grab Threatens Health of State's Most Critical Water Supply
Georgia's Hazardous Waste Sites: Toxic Legacies Pose Public Health Risk
Chattahoochee River: Chattahoochee Tubers' Trash Draws Ire of Riverfront Landowners
Altamaha River: Rayonier Pulp Mill Fouls Altamaha; State Allows Pollution to Continue
Georgia's Coast: Offshore Drilling Poses Threat to Coastal Tourism, Fisheries
Coosa River: Power Plant Killing Fish on the Coosa
Little Satilla Creek & Penholloway Creek: Strip Mine Threatens Property Values, Water in Wayne County
Bear Creek: Reservoir Deal in Newton County a Boondoggle for Taxpayers
Withlacoochee River and Floridan Aquifer: Gas Pipeline Invasion in Southwest Georgia Risks Drinking Water
Georgia's Groundwater: Legislative Inaction Leaves Well Water At Risk
A Clean 13, Georgia's Coastal Waters: Gov. Nathan Deal Supports Georgians Fighting Petroleum Pipeline
Individual contacts for each item listed in the Dirty Dozen report are available online: http://www.garivers.org/gawater/dirtydozen2015gwc.html

The full report is available online: http://www.garivers.org/gawater/dirtydozen2015gwc.html
Copyright  2015 WALB.  All rights reserved.