Lowndes environmental groups march through VSU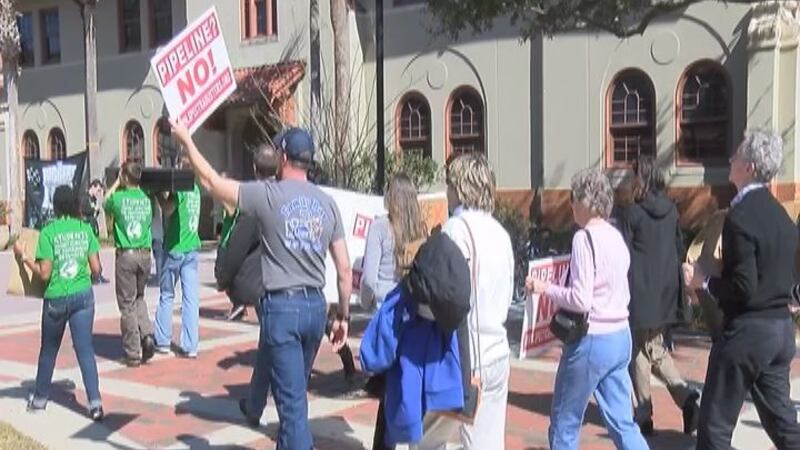 Published: Feb. 12, 2015 at 8:10 PM EST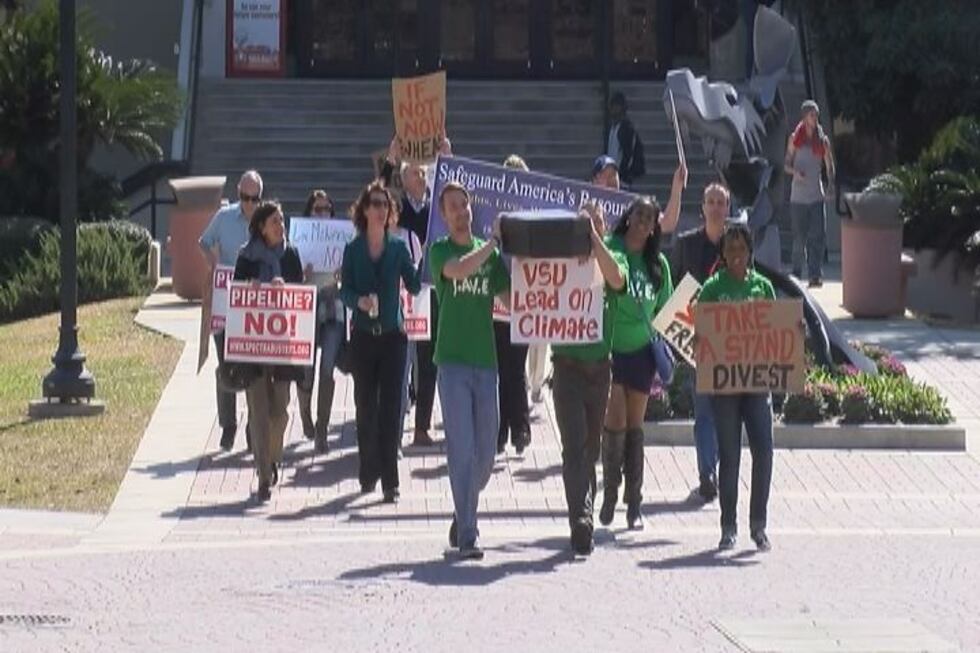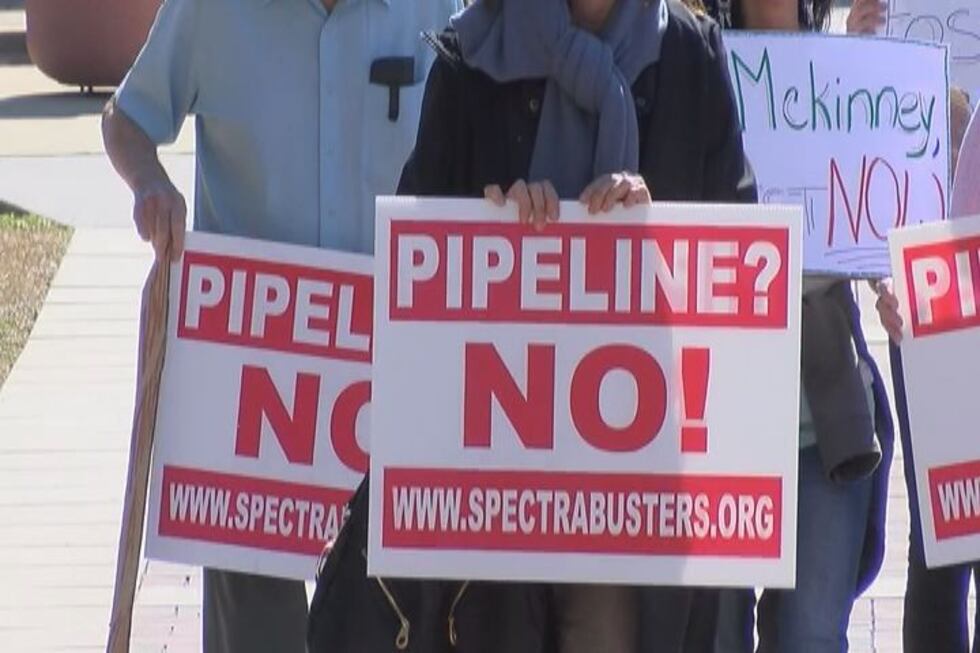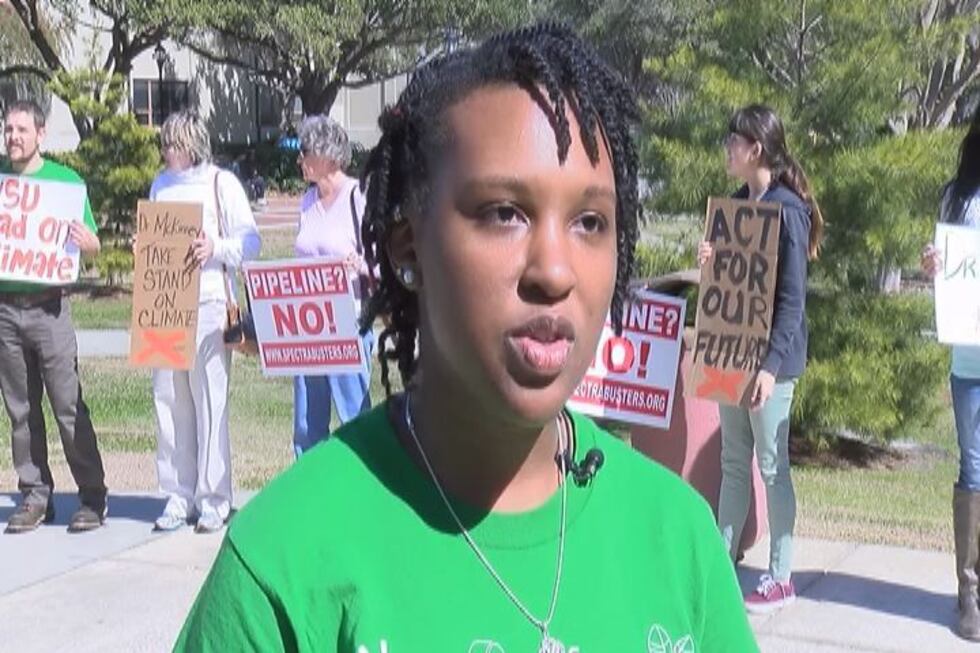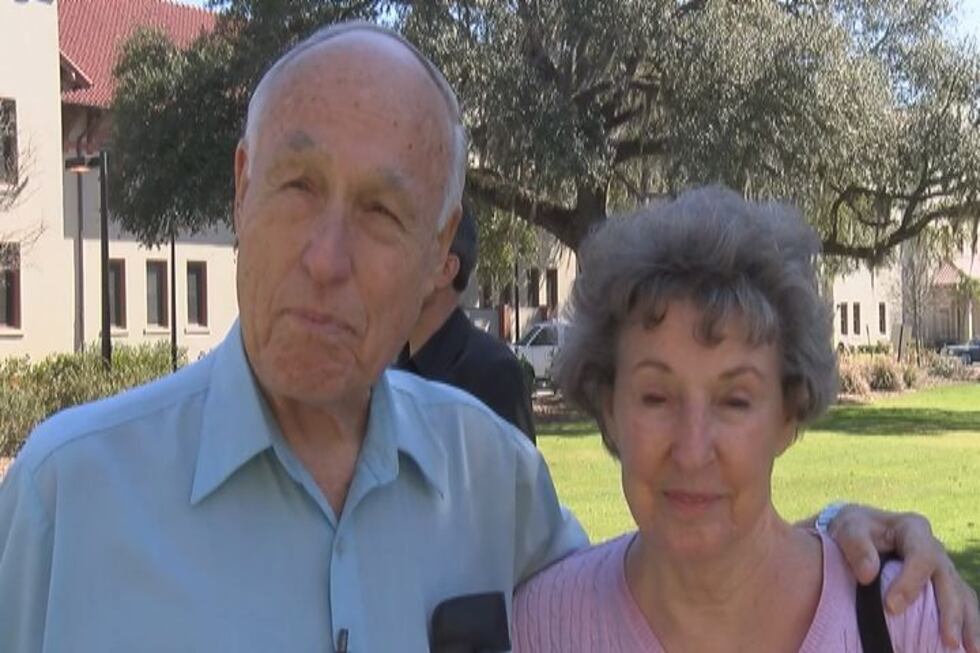 VALDOSTA, GA (WALB) - Lowndes County environmental groups continued their efforts Thursday to get VSU to stop investing in fossil fuels.
The groups held a march across campus Thursday afternoon. Members of Students Against Violating the Environment and Wiregrass Activists for Clean Energy chanted and held up signs as they marched through campus, advocating for VSU to cut any financial ties it has to the fossil fuel industry.
"We're using so much at a rate that, within our generation or our lifetime, there's gonna be catastrophic changes that won't be reversed," SAVE President Adrianna Taylor.
Mario and Lili Bartoletti are members of Wiregrass Activists for Clean Energy. They said they participated in similar marches for civil rights back when they were in college.
"We accomplished a lot at that time and we hope to do the same with the environmental issues now," Mario Bartoletti emphasized.
The marchers also expressed their disapproval of the proposed Sabal Trail natural gas pipeline, which could potentially come through part of Lowndes County.
"The pipeline would impact humans as well as animals, water sources, etc. We do want that to stop," Lili Bartoletti stated. "It's time for us to wake up so that our other generations can smell the roses."
But, Taylor admitted fossil fuels have had somewhat of a positive impact on society. "It's been good for industry. Obviously, we have a lot of things today due to fossil fuels," said Taylor.
The groups hoped that marches like the one on Thursday would help the university become completely divested from fossil fuels within 5 years.
Taylor also said she believed that if the university ultimately did divest from fossil fuels, it would show that VSU students have the ability to critically think at the same level as students at Stanford, Harvard, and Yale and it would show that the South is not as backwards as it is often portrayed to be.
Copyright 2015 WALB. All rights reserved.