Part Dachshund, part Pit Bull; Rami's unique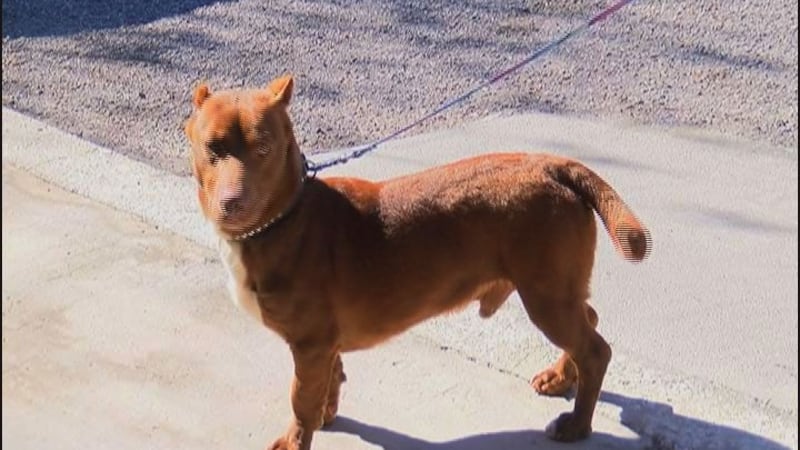 Published: Jan. 30, 2015 at 7:16 PM EST
|
Updated: Jan. 31, 2015 at 12:54 AM EST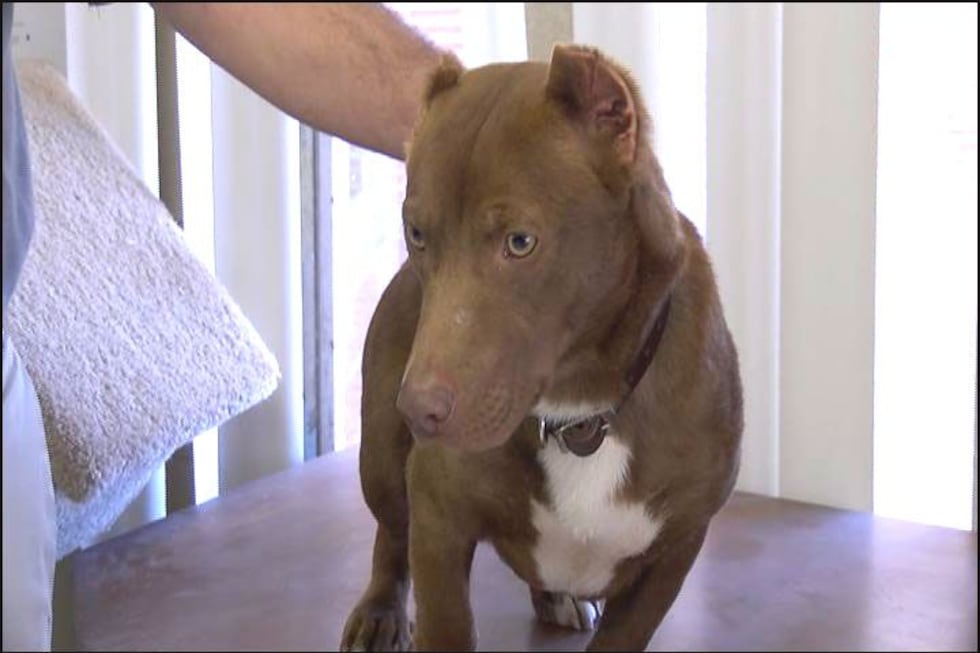 MOULTRIE, GA (WALB) - Rami is a star at the Moultrie-Colquitt County Humane Society. He is a year old Dachshund/Pit bull mix. Yes, you're reading that right.
A man spotted Rami in his yard last week and described him as a "pit bull with short legs." Sure enough, animal control confirmed that Rami is indeed a Dachshund/Pit bull mix.
He has been at the Moultrie Colquitt County Humane Society for nine days now. "It is a true Pit bull head on a Dachshund body," said Dawn Blanton.
We asked him, 'Well what kind of dog do you think it was?' And he said, 'It looks kind of like a short Pit bull dog, maybe mixed with a Dachshund.' So we laughed about it. We didn't think anything," said Don Flowers.
But Animal Control confirmed Rami was just that, so the Humane Society went to social media to find this guy a home.
"We posted a photo of him when he became available. And within a day it went to one million hits. And by that night it was up to two million. And now it is over 2.4 million hits," Blanton said.
But with all this media attention, they want to make sure Rami goes to the right home; avoiding adopters who may want to exploit him based on his one-of-a-kind look.
"It will be a pretty tough test for people that are wanting this dog. They're going to have to answer questions, we're going to do follow-up inspections on him. Go out to people's homes if they're close by and verify that that dog is ok," said Flowers.
But don't let his tough pit bull exterior fool you. Blanton says he's terrified of the kittens at the shelter.
"We were thinking, well, if he's sitting up in your truck looking out the window, he's going to look like a pit bull until you let him out. And when you let him out, people are going to laugh at him because he's so short. But he's a cool little dog," said Flowers.
The Humane Society hopes Rami's popularity can bring adopters to community shelters to find other animals a new home.
He was just neutered and will be able to adopt out of the shelter in a week.
The Humane Society is conducting a thorough adoption process in order to make sure people aren't trying to exploit Rami because of his unique look. He's fully grown at 25 pounds.
Copyright  2015 WALB.  All rights reserved.