Guardsman charged with making terroristic threats
Published: Sep. 19, 2013 at 2:25 AM EDT
|
Updated: Sep. 24, 2013 at 4:18 PM EDT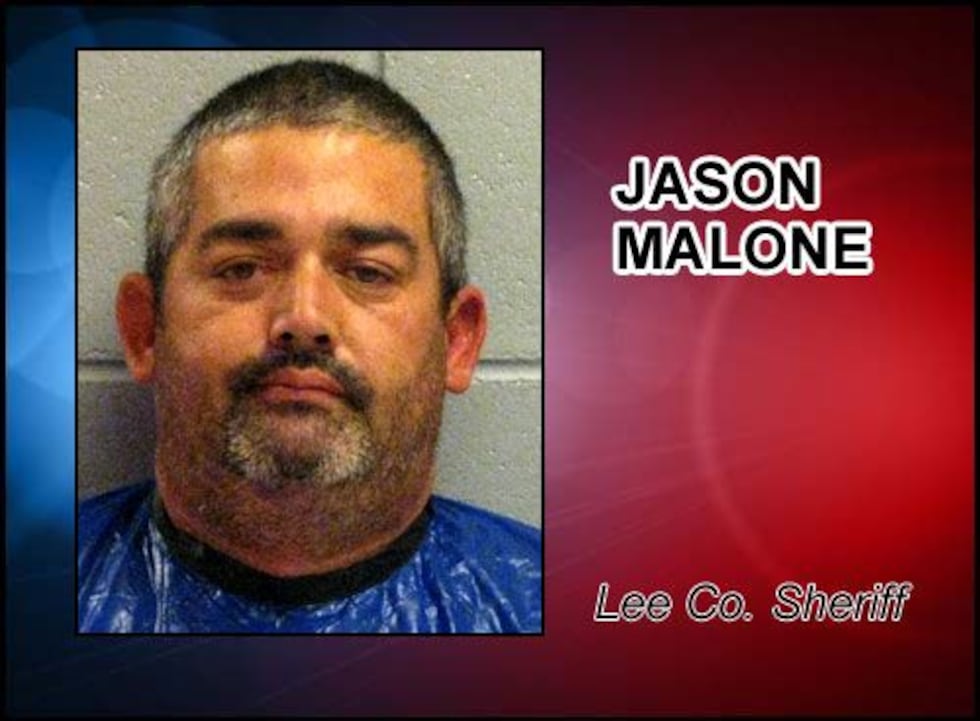 LEE CO., GA (WALB) - Lee County Sheriff's Officials are asking you to watch out for guns and possible explosives along Philema Road.

They're working to make sure a National Guardsman didn't throw any weapons out of his car before a standoff Wednesday night.

35 year old Sgt. Jason Malone of Thomasville was taken to the Lee County Jail and charged with terroristic threats and acts.

He is a National Guard recruiter who had received notice that he was being discharged.

Investigators say since June, Malone had been threatening fellow recruiter Jonathan Lashley of Lee County.

Lashley called deputies Wednesday night after he said Malone called and threatened to blow up buildings.

Deputies found Malone in his car just blocks from Lashley's home.

Traffic was re-routed away from Philema Road through Riverpointe Subdivision until deputies convinced Malone to give up and get out of the car.

"He was telling him he was possibly going to blow up a building. National Guard," explained Lee County Sheriff Reggie Rachals. "He [said he] was going to hit the national news and everything else to make the point [about] where he is at - dissatisfied with the military for the way they were releasing him and not taking care of him."
"So when you see that kind of stuff like the other day at the Naval base, you take these things serious. You take all the precautions you can. And you may inconvenience folks but overall it's for their safety, and the community," said Rachals.

Sheriff's investigators say Malone was injured during a deployment as a Marine and was upset about his military career ending.

They did not find any weapons or explosives in Malone's car.

Officials say if you find a gun or any suspicious item along Philema Road, don't touch it, but call the Lee County Sheriff's Office immediately.

Copyright 2013 WALB.  All rights reserved.