Thomas County man wanted for critically injuring uncle
Published: Aug. 22, 2013 at 8:42 PM EDT
|
Updated: Aug. 27, 2013 at 8:42 PM EDT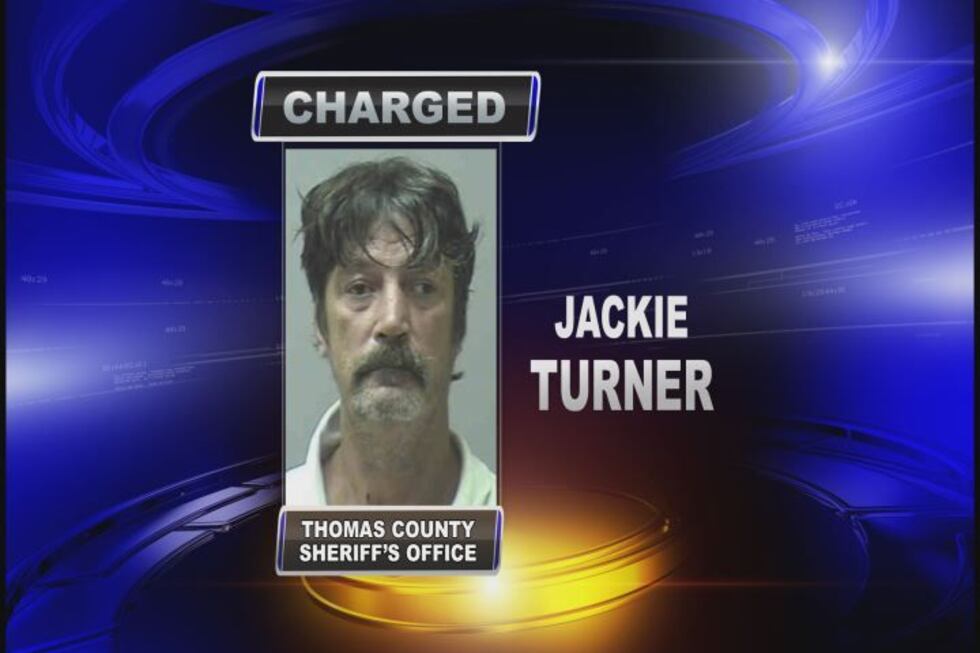 THOMAS CO., GA (WALB) - A Thomas County man is on the run after critically injuring his uncle by hitting him in the head with a beer bottle.
Investigators say they think the suspect's father helped him flee the county and perhaps the state and now they need your help finding him.
Investigators say it was on a Hidden Acres Drive porch where 28-year old Jackie Turner, Jr. was sitting, drinking beer before his uncle Jeffrey told him to leave.
"An argument broke out. Jeffrey Turner got up to walk into the house. According to the report, Jackie Turner, Jr. hit him on the back of the head with a beer bottle," said Captain Steve Jones.
When deputies arrived, Jackie Turner, Jr. was nowhere to be found.
"He was taken to Grady County and from Grady County possibly taken somewhere in Leon County. So anybody in this area who has seen him, please give us a call," said Jones.
Law enforcers say you will charged if they find out you are in any way hindering an investigation or helping a fugitive.
His father Jackie Sr. is also currently booked in our jail for aiding and abetting Jackie, Jr. to escape law enforcement and hindering the investigation and hindering his capture," said Jones.
Investigators say it is in Jackie Turner, Jr's best interest to turn himself in.
"We don't have his side of the story. Investigators want to talk to him. Like you mentioned, he is only going to make things worse for other people if he is caught with anyone else," said Jones.
So far, he faces aggravated assault charges.
"It can be considered family violence, but right now the only warrant we have secured is the aggravated assault. There could be other charges to come later. Right now we just want to get him into custody," said Jones.
Jeffrey Turner remains in the intensive care unit in critical condition.
If you know where Jackie Turner Junior may be, you are asked to call Crimestoppers at 227-3305 or Thomas County Dispatch at 225-4151.
Copyright 2013  WALB. All rights reserved.