Valdosta Fire Dept. purchases two new fire engines
Published: May. 8, 2013 at 10:22 PM EDT
|
Updated: May. 13, 2013 at 10:23 PM EDT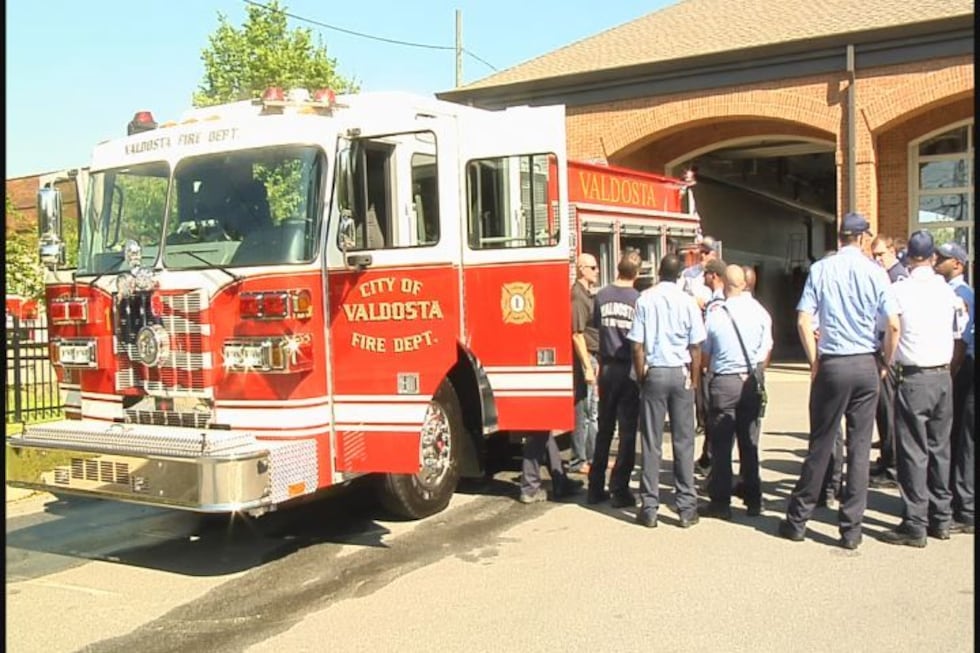 VALDOSTA, GA (WALB) - Two shiny, new fire trucks will hit the streets in Valdosta this week.
The city spent $900,000 of SPLOST revenue on the equipment. They are the first new trucks for the fire department in 16 years.
Valdosta firefighters custom designed the trucks to hold twice the water of the old trucks.
Two trucks built in the 70's and 80's will be taken out of service.
"These trucks were in planning for over two years ago. We put together a committee of firefighters from different rank levels to design a truck that we're going to need for the next 20 years, so we put a lot of study in it," said Fire Chief J.D. Rice.
The old trucks will be auctioned off. The new trucks will serve fire stations #1 and #5.
Copyright 2013 WALB.  All rights reserved.