Weather delays south Georgia's blueberry crop
Published: May. 3, 2013 at 3:51 AM EDT
|
Updated: May. 8, 2013 at 3:51 AM EDT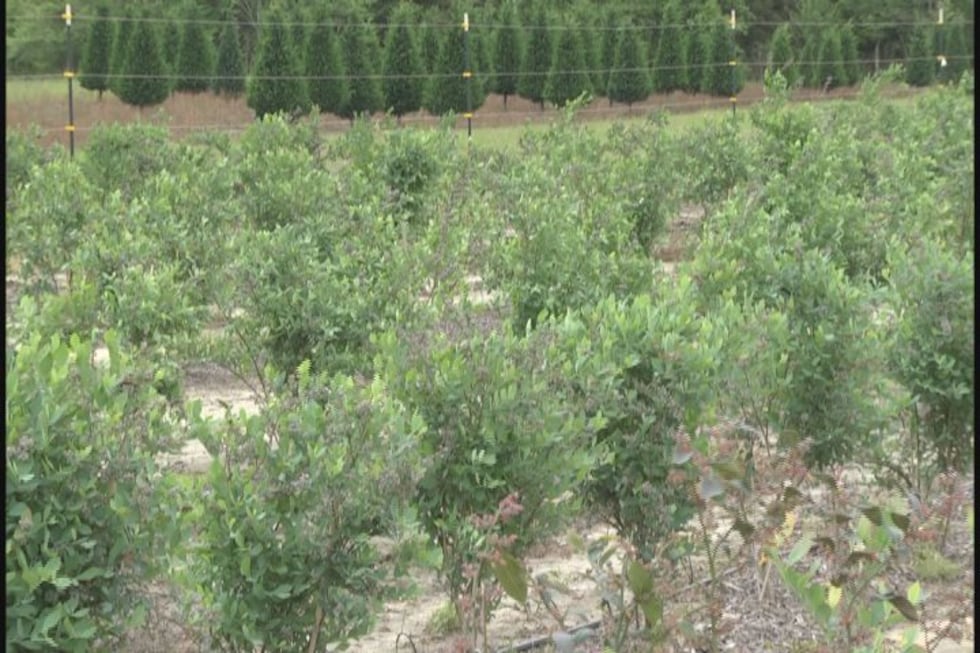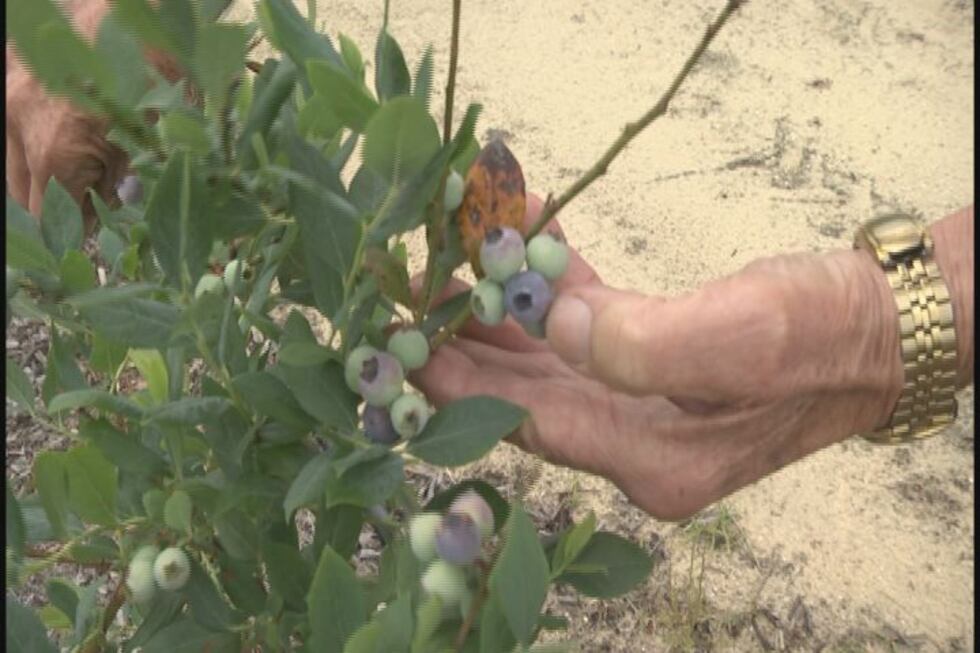 LEE CO., GA (WALB) - Blueberries are a growing crop in Georgia. The state is now the second leading producer in the country, but farmers are having some trouble this year.
Normally, the harvest is well underway by now, but the picking hasn't started on many Georgia fields. This year's unusually wet weather and inconsistent temperatures put the berries behind schedule.
Pointing to the unripened berries on the bushes on his Lee County property, grower Jodey Putnal said, "These should have been becoming edible in April, and here it is May and as you see a couple of them are starting to turn blue, but most of them are not."
This is the first year Putnal expects a big crop from his blueberry bushes on his Busy Elves Christmas Tree farm on Highway 520. Blueberry lovers can pick their own berries there once the crop is ready. Putnal expects that will happen in a couple of weeks.
Copyright 2013 WALB.  All rights reserved.