GA's First lady touts safe driving
Published: Aug. 20, 2012 at 8:31 PM EDT
|
Updated: Aug. 23, 2012 at 8:31 PM EDT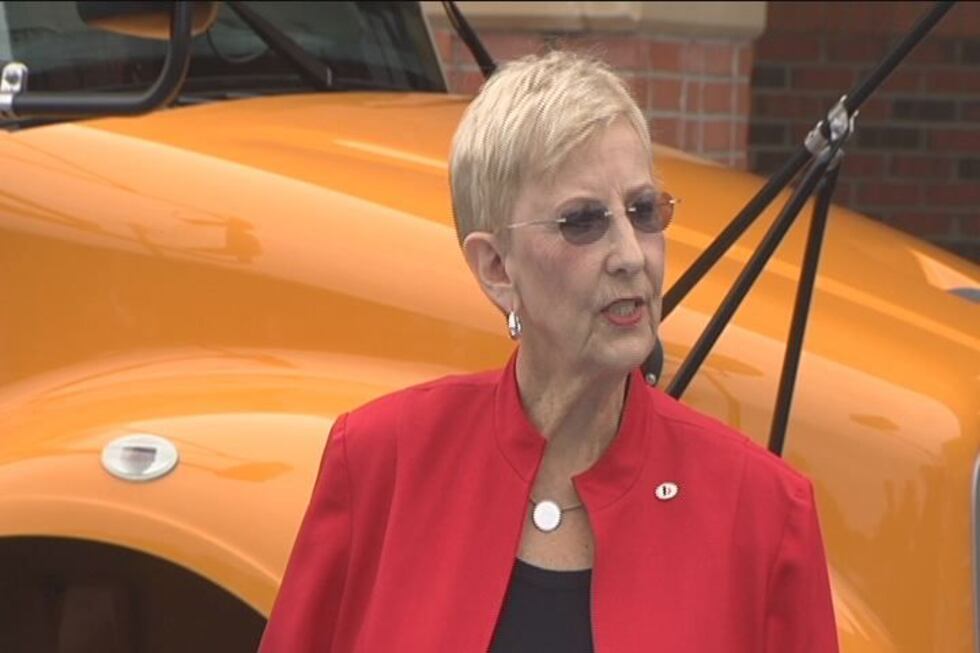 Georgia led the nation in deaths of students as they got on or off school buses the last two years.  Now state officials are looking to make buses safer with a new campaign aimed at educating drivers.
Georgia's First Lady came to Dougherty County Monday to discuss the importance of the "Stop Means Stop" program. She's teaming up with several state groups to keep children safe.
Thousands of drivers in Georgia illegally pass school buses every day. In fact, a statewide survey showed bus drivers saw more than 4,000 violators in one day.
"We had had several children killed and more in the last two years and probably three years. We're afraid that we may get the record for it again, to have the most children killed in school bus accidents," said Mrs. Deal.
Now the Governor's Office of Highway Safety and the Department of Education are teaming up to educate drivers with the help from Georgia's first lady, Sandra Deal.
Officials say increasing distractions for drivers, like cell phones, can make for a deadly combination. Now organizers are spreading the word about the law.
"When you see a stop arm on a school bus, unless you're on a highway with a divided median, you have to stop in either direction. That's the law. It will cost you about $1,000 fine and up to six points on your driver's license," said Harris Blackwood, the Director of the Governor's Office of Highway Safety.
Officers will be looking for law breakers, and some school systems are turning to technology to help track down violators.
"Governor Deal signed a bill last year that allows the use of cameras for enforcement of the stop arm law. And some systems have adopted that. I think you're going to see that more and more across the state, particularly here in areas like this where you have large centers of population," Blackwood said.
"There are different companies out there that can provide that service to us," said Kenneth Williams, Transportation Dir., Dougherty Co. Schools.  We have looked at it, we haven't initiated it as of yet, but it's something we're looking at strongly in the future."
Sandra Deal also read a book about school bus safety to students at Alice Coachman Elementary. She says the best prevention is education.
"Children are my heart.  I love children and I love seeing them advance and be progressive and they are the future of our country, future of our state.  I want to encourage their education and I want to encourage their safety," said Mrs. Deal.
Officials stress that drivers must stop in both directions when a school bus activates its stop-arm. The only time this doesn't apply is when drivers in the opposite direction have an unpaved median or barrier separating the opposing lanes.
Monday and Tuesday Sandra Deal and those behind the campaign will be touring Georgia, visiting schools in four other counties.
Copyright 2012 WALB.  All rights reserved.