Special Report: South Georgia's Drought
Published: Feb. 20, 2012 at 9:02 PM EST
|
Updated: Feb. 20, 2012 at 11:00 PM EST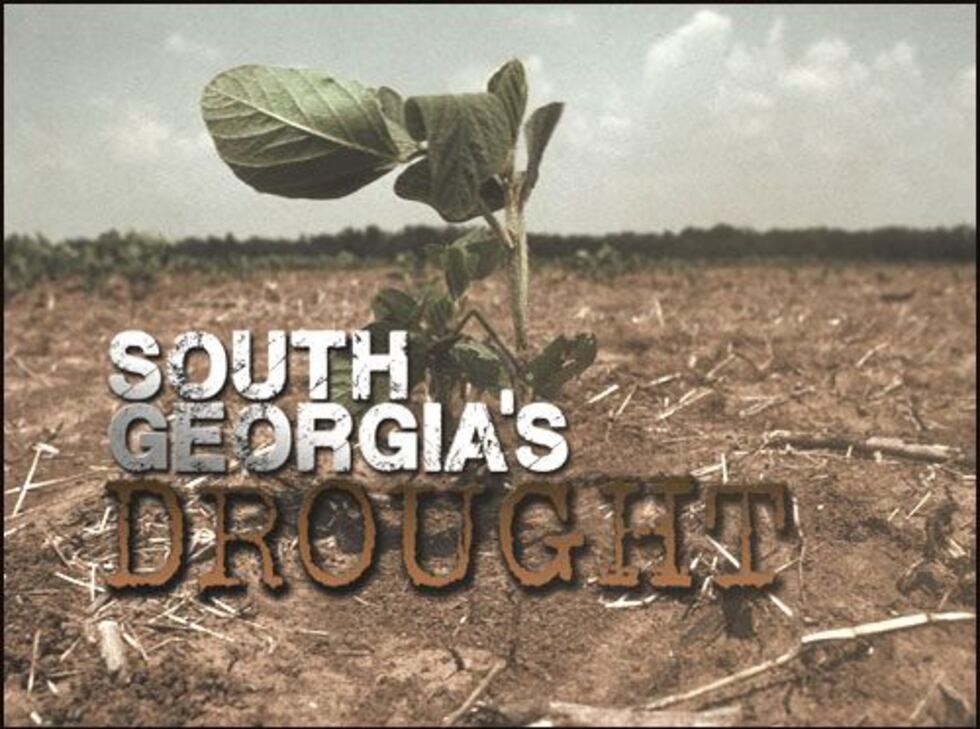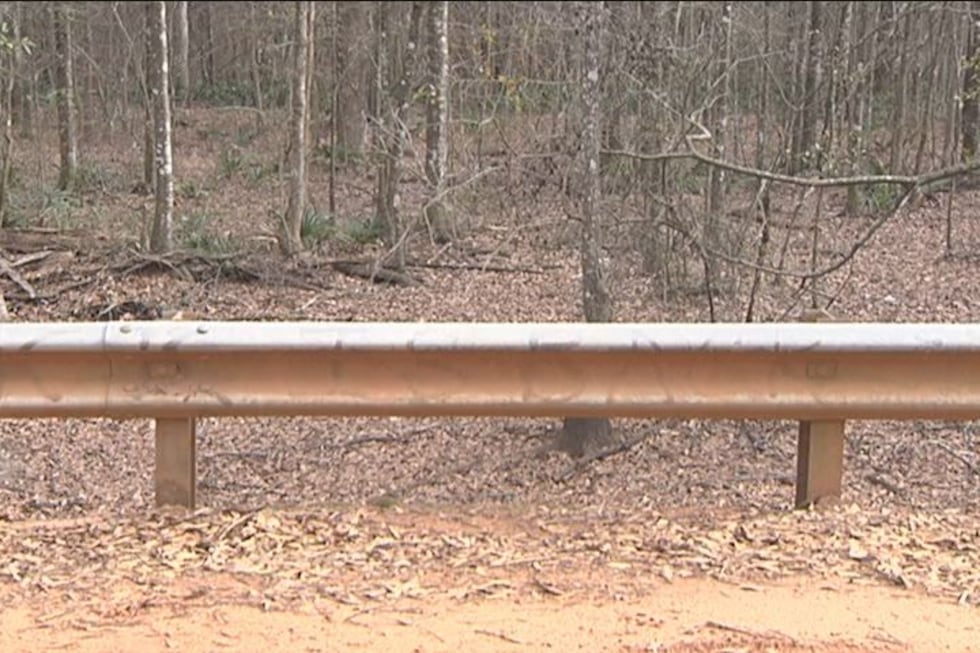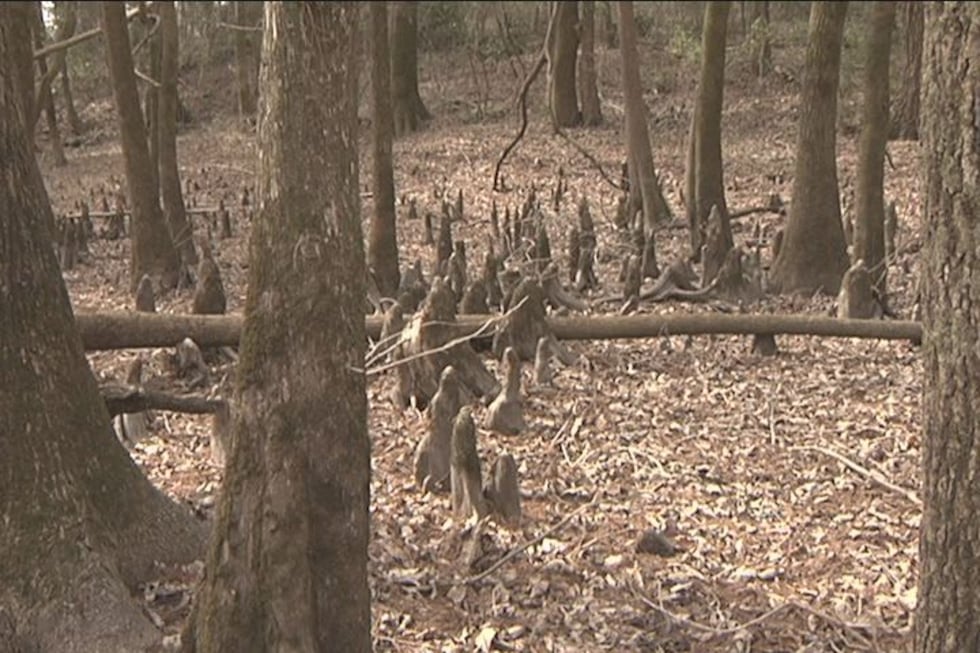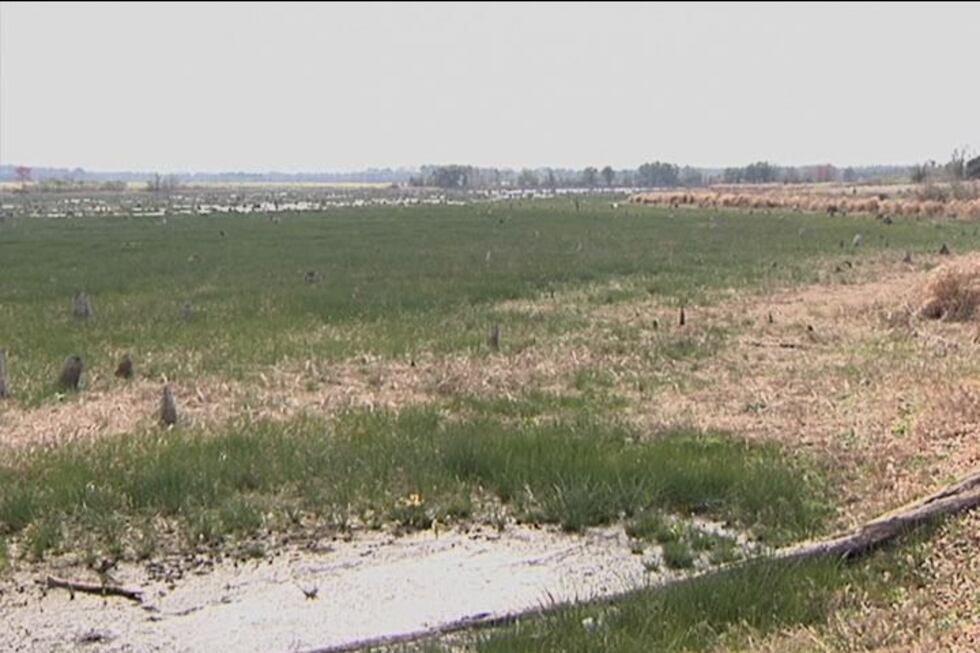 Two to six inches of rain in south Georgia over this past weekend isn't enough to break south Georgia's exceptional drought.
Ground water levels are at historic lows. Scientists say conditions in 2011 were comparable with the drought in Texas, but receive little attention.
Without significant rainfall in the next several months not only will farmers struggle, you may too if you own a well.
Albany Audubon Society/Looking at Murray Campbell's 50+ acre irrigation pond it's easy to see just how dry south Georgia is.  "Mr. Rudy's said he's never seen it like this, he's 86," said Farmer Murray Campbell.
The Campbells have watched the water recede and stumps and grass emerge as they pumped the pond nearly dry watering last year's crop. This winter there's been no recharge until now.
"We keep getting two tenths of an inch, instead of an inch and two tenths and it's very dry," said Campbell.
In the last two years we're short nearly 30 inches of rainfall, forcing south Georgia into an exceptional drought. A loss that's changing how Campbell farms his land.
"For all practical purposes this is dry land out here now, it's not a big irrigation pivot over there but we do depend on it for what we need."
The C. M. Stripling Irrigation Research Park is constantly looking for better ways to irrigate crops.
"We're facing situations, we haven't faced, I don't know if we've ever faced times like this," said Exec. Director Calvin Perry.
Variable Rate Irrigation may help, it's a system installed on any irrigation pivot to closely monitor the water used, skipping over non-crop areas.
"There's no need putting water on those areas so VRI can easily turn off nozzles as it crosses those areas saves that water," said Perry.
It's saved between 15% and 17% of water. They're also looking at sub surface drip irrigation. "We're looking at how well that technology can irrigate crops from below the soil's surface, we actually put the water several inches below the soil line."
With 6,700 irrigation pivots just in the Lower Flint River Basin every drop of water counts. Those pivots pull water from either surface ponds or the aquifer just like turning on your tap, but without the recharge this winter low levels lead to this, a dry Cypress bottom or slough.
"Ground water levels in the aquifer are lower than normal and so that means that streams are also lower than normal, if we don't see rains that we would normally expect we're going to see the situations that we saw last summer," said Stephen Golladay of the J. W. Jones Ecological Research Center at Ichauway.
The same conditions that forced many to dig deeper wells or lower their pumps or worse if conditions persist.
"Municipal discharges for the city of Albany and Bainbridge are based on certain minimum flow levels to help assimilate wastes so extremely flow flows can make it more difficult for rivers to purify the waste that we release into them," said Golladay.
In 2011, the EPD received 734 applications for new irrigation well permits, that's 100 more than the pervious year and will aggravate already dry conditions.
"These extremely low flow that we're seeing are stressful and are going to be stressful for aquatic life, fish, and the other plants and animals."
The Albany Audubon Society has already seen a difference in the number of water birds in the Chickasawhatchee Wildlife Management Area during their Christmas count.
"And the species, the bio-diversity that was down a lot of the different species, we didn't have as many of them on our counts, especially and more importantly the water birds," said Melissa Martin, Flint Riverquarium Education Director.
Dry conditions also mean less bugs and more stress on plant life, both of which are a primary food source for the waterfowl. Gas for irrigation pumps will likely cost farmers more for those who can irrigate, for those forced to dry land farm they'll lose acreage at a time when commodity prices are at their highest.
"On cotton if we're going to grow cotton out there, at least a bale per acre less than we would expect and with cotton in the 90 percent range it's a pretty significant change," said Campbell.
At the J. W. Jones Ecological Research Center at Ichauway, Cypress Bottoms typically underwater, can be walked without getting your shoes wet.
"Typically in late winter, early spring these would hold several feet of water," said Golladay.
Since February 2010, south Georgia is behind nearly 30 inches of rainfall creating exceptionally dry conditions. Scientists studying the conditions are seeing drought conditions far more frequently, raising concerns.
"What we're seeing is increasing drought frequency, more, and more low flows and more frequent low flows than we've seen in the past and over time that stresses the streams and rivers," said Golladay.
It also stresses the plant life and animals that rely on the habitat. Albany's Audubon Society's Christmas bird count in December found no water birds in the Chickasawhatchee Wildlife Management Area. Herons, ducks, egrets, and others that typically make their homes in south Georgia are going elsewhere this year, areas where the drought hasn't affected the food supply.
"It takes away a lot of the food sources of the birds, if we're specifically talking about birds here. The plants maybe can not adequately produce seed and berries, which is a primary source of food for birds,"  said Melissa Martin. "During the breeding season they may decide not to breed, they might decide not to have a nest, not to have a brood, not to have a clutch of eggs."
The exceptionally dry conditions could also impact the bird population, meaning fewer chicks or hatchlings.
Scientists are closely watching these increasingly dry conditions to see what the long term effect may be. The Floridan aquifer not only provides us with water for everyday use, but also provides baseflow for streams and rivers. Substantial rainfall will recharge the aquifer fairly quickly, but it takes more than a inch or two of rainfall in several weeks to create that recharge.
Farmers hope rainfall picks up. Given that we're already in an exceptional drought they say now is the time to plan conservation measures for the next 6 months, before south Georgia ends up bone dry.
Agriculture is the major water user in the lower Flint River Basin and greatly exceeds municipal and home use. During the 2010 and 2011 growing seasons large amounts of irrigation water were applied to fields to make a crop.
This chart shows that Texas and Georgia are the hardest hit states

Click HERE for a 38-page document on drought levels and salinity in important river basins

Copyright 2012 WALB.  All rights reserved.