The dog ate my diamonds... Really!
Published: Aug. 22, 2011 at 8:20 PM EDT
|
Updated: Aug. 29, 2011 at 4:51 PM EDT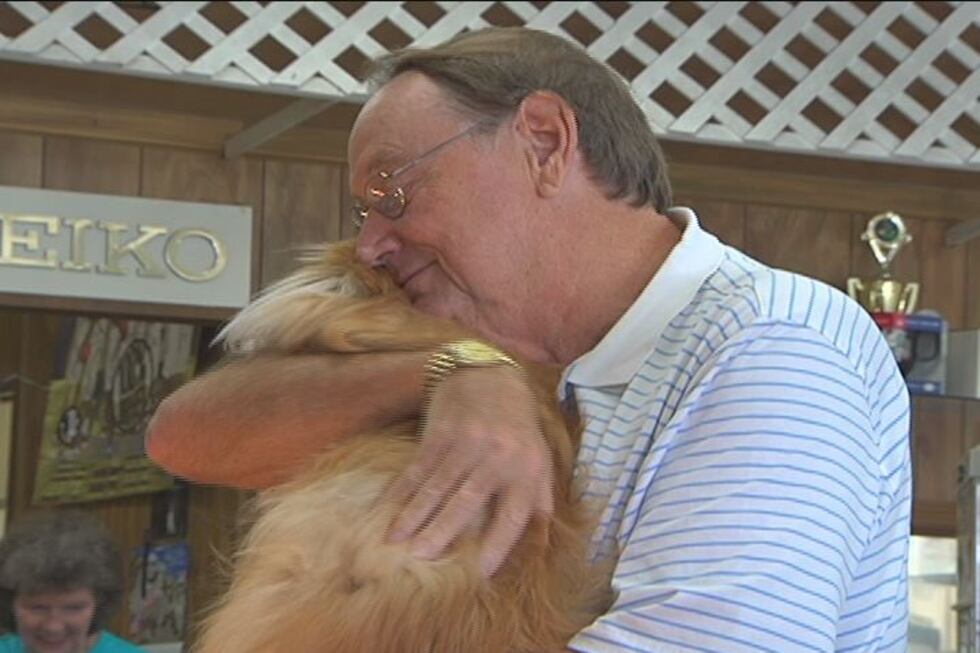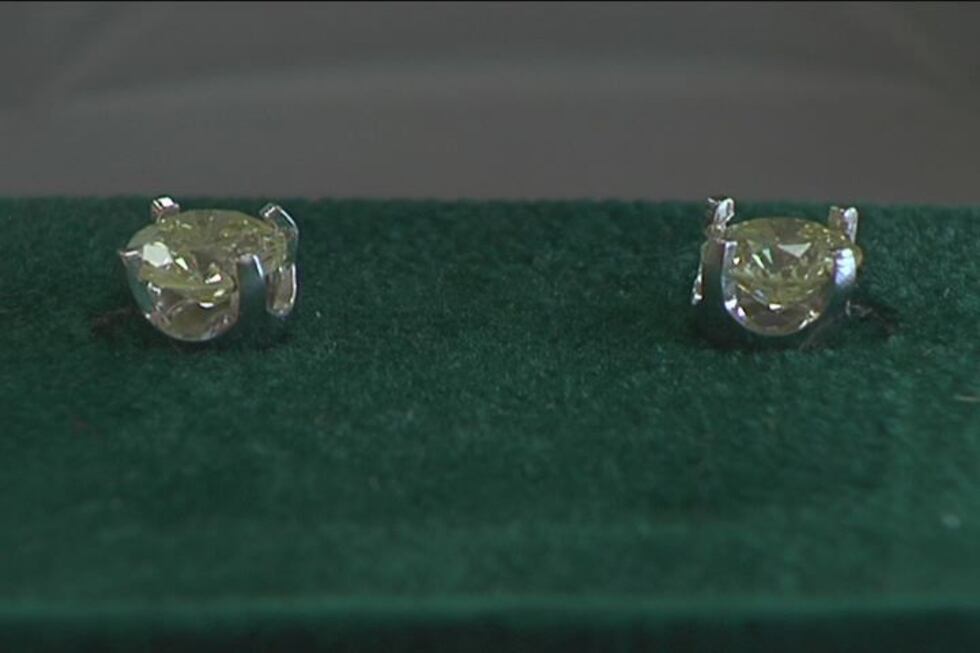 $10,000 worth of diamonds disappeared from a Georgia jewelry store, but they didn't have to go far to find them again. They quickly figured out it was an inside job, and recovered the jewels the next day.
In fact, they didn't even have to call police.
John Ross Jewelers is well-known in town for their four footed mascots. Tiffany and Velvet roamed the shop for years, and appeared in commercials. After their passing, Honey Bun now greets customers and as Chuck and Ann Roberts found out their new pup has expensive taste.
Honey Bun's not much of a guard dog, but is great on customer relations. "He's been loved," says Co-owner Chuck.
Customers sometimes hide treats in their purses for Honey Bun, but the Roberts' recently learned this pampered pooch has more expensive taste. It happened two weeks ago when a customer came in.
"A customer came in, and I jumped up out of my chair and came out here to wait on him, and I left the chair where he could jump up on my chair, and jump up on my desk," said Roberts.
On the desk four packs of loose diamonds, about a carat each to set in diamond earrings, pens, and dog treats. When he returned only three packs remained, and an empty pouch like this one was lying on the floor.
"We looked all over and there weren't any diamonds, so immediately I knew he'd eaten them."
Since Honey Bun wasn't talking, there was only one way to find out.
"She came down and took him across the street and we ran X-rays."
Carbon doesn't show up on an X-ray, but two blank spots confirmed Honey Bun was a likely suspect. It only took a day, and they found another surprise.
"The next afternoon sure enough the earring back and two diamonds were recovered, no panic."
Honey Bun was guilty as charged, but this pooch was granted a reprieve.
"I haven't scolded him to this day and I won't. Why not? It's my fault for leaving the chair there, that's why," said Roberts.
It's taught Roberts a valuable lesson. He's now very cautious about where he leaves his desk chair and they're keeping a closer eye on Honey Bun especially around the precious gems.
Incidentally, the diamonds Honey Bun chose to eat, weren't the best pair. If they were, Chuck Roberts said they'd be in the display case now. They were cleaned up and sent back to the supplier.
Honey Bun also got a clean bill of health and doesn't appear to be phased by the incident.
Copyright 2011 WALB.  All rights reserved.