Darton's Eames ready to step down as baseball coach next year
Published: Jun. 22, 2010 at 10:39 PM EDT
|
Updated: Jun. 27, 2010 at 10:34 PM EDT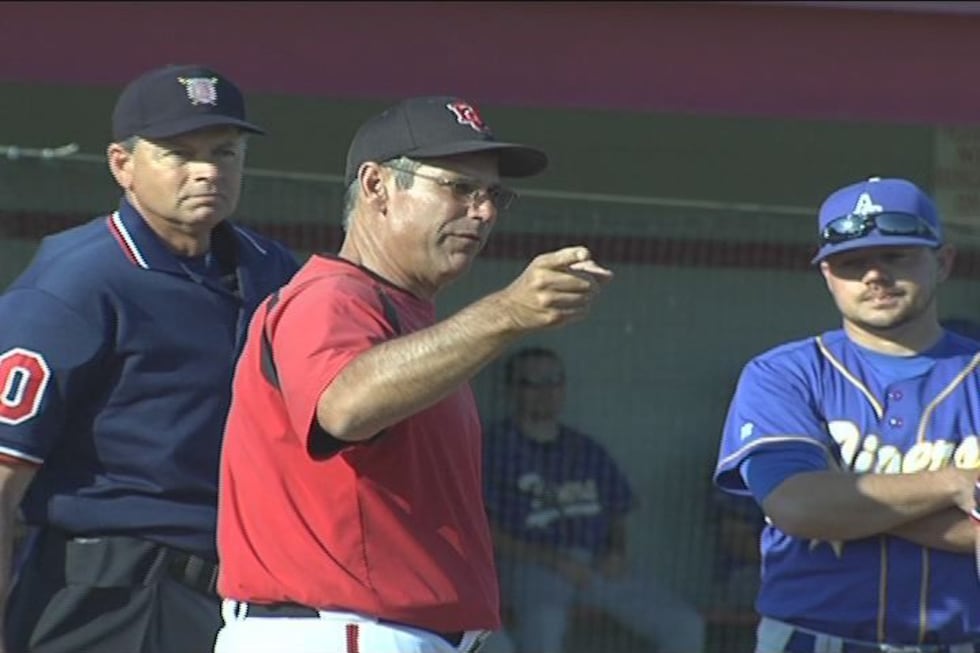 Glenn Eames is currently looking to hire a new assistant coach.

 

Under Eames' plan, the new Darton assistant coach would take over as head coach as soon as next year.

Eames literally built the Darton program when it comes to players and the Cavalier field starting in 1995.

In his fourth season, Darton was second in the state in 1999 and Eames was named the Region XVII Coach of the Year in 2005.

He has sent more than 40 players to four-year colleges and nine former Darton players have gone to play pro baseball.

Besides overseeing the construction of Cavalier Field, indoor hitting cage and new locker room that will open in August, Glenn Eames has also been working on other building projects on the Darton campus.

Those projects are beginning to take more of his time and Eames believes now is the best time to plan on stepping down as baseball coach.
Glenn Eames said. "I kind of realized this all began building this program. Building the field that we have here and all the stuff that is going on around here. That is what I enjoy doing. I enjoy building things."
Darton expects to announce their new assistant baseball coach within the next week.

©2010 WALB News. All rights reserved.   Feedback