Sponsored - The following content is created on behalf of Live Oak Petting Zoo and does not reflect the opinions of Gray Media or its editorial staff. To learn more about Live Oak Petting Zoo, visit https://liveoakminiranch.com/.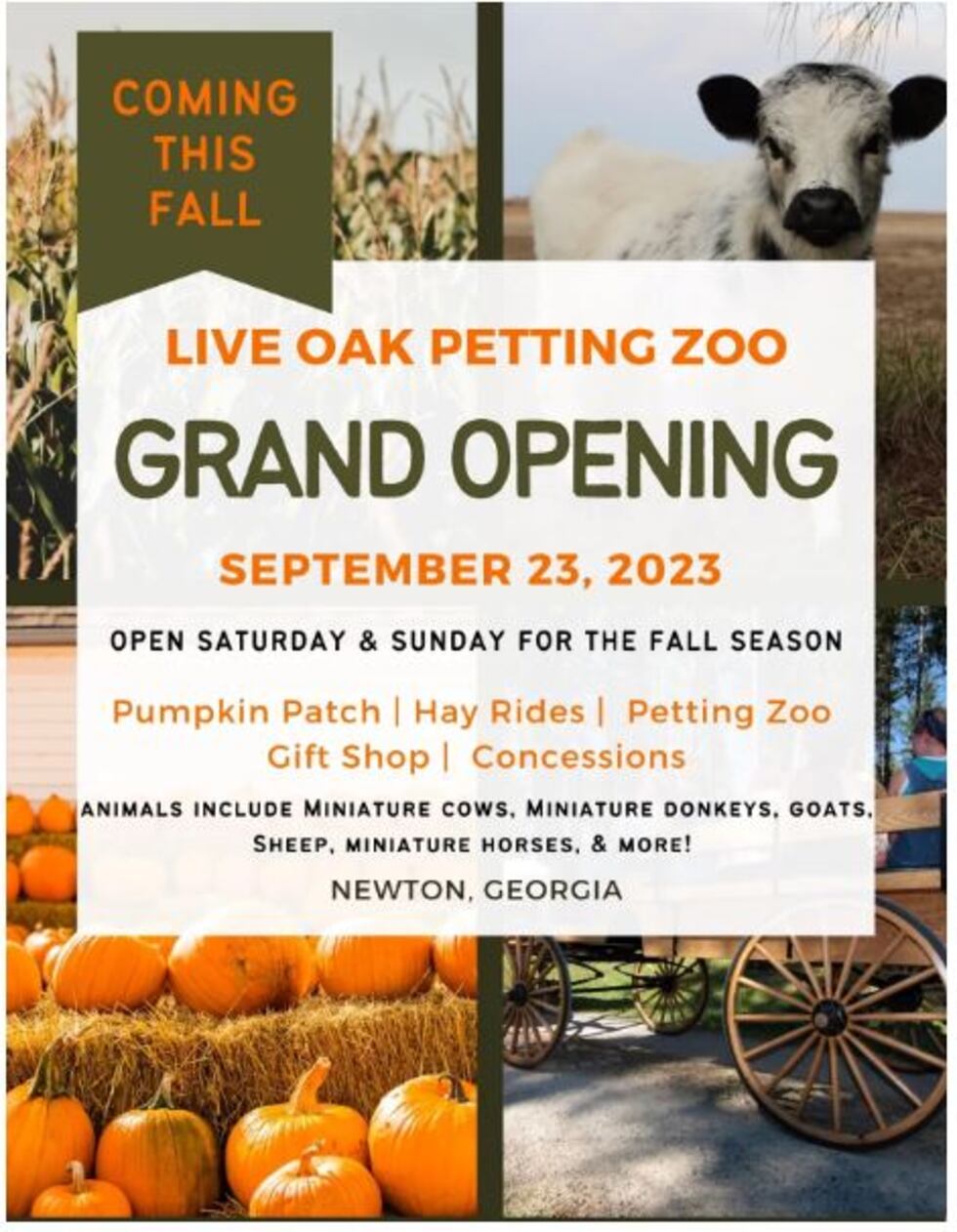 Live Oak Petting Zoo Grand Opening September 23, 2023
Open 6 weekends for the fall. Saturday 11am – 6pm Sunday 1pm – 6pm
September 23-24 30th, October 1, 7-8, 14-15, 21-22, 28-29
Pumpkin Patch / Hay Rides / Petting Zoo / Gift Shop / Concessions
Animals include: Miniature Cows, Miniature Donkeys, Goats, Sheep, Miniature Horses, & More!
Admission $16 per person Ages 3 and under are FREE
Newton, GA
About Us:
Nestled down in Southwest Georgia, my family has had cows as long as I can remember, and I have always enjoyed everything about it. When I met my husband, I was thrilled to learn that he had cows since my family had sold out a few years prior. It wasn't until 2019 that I learned there is a such thing as a "miniature" cow and shortly after I learned there were miniature donkeys as well. Once I learned this, of course I had to get one for myself. After months of convincing and researching, my now husband finally gave in, and we got one of each. Little did I know that would be the beginning of Live Oak Mini Ranch. Since then, we have thoroughly enjoyed this new hobby and can't wait to see where it takes us!