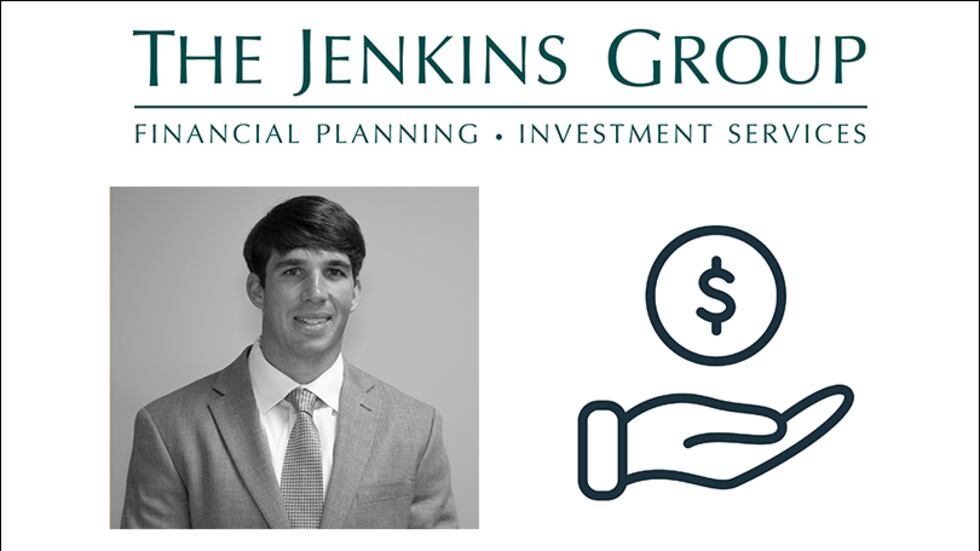 Sponsored - The following content is created on behalf of The Jenkins Group and does not reflect the opinions of Gray Media or its editorial staff. To learn more about The Jenkins Group, visit https://www.jenkinsgroup.net/
It seems now, more than ever before, there are a million different people and resources telling you how to save your money. From social media "professionals" to websites looking to make a quick dollar, there seems to never be a consistent message, or trustworthy source to guide you towards and through retirement. What happened to building a lifelong relationship with an advisor? Talking to them about the plans for your life and career. Allowing them to walk with you to and through retirement and guiding you through each phase of life. Other outlets claim to have solutions, but do they care enough to research your unique circumstance, tailor a plan, and follow up to make sure the plan is working?

Albany's own Davis Gill with The Jenkins Group is making it his goal to assist his clients through all phases of their life. Davis was born and raised in Southwest Georgia and understands what the people of our communities are looking for in an advisor and how he can best assist them. When speaking with Davis, we discussed some critical factors that go into a financial plan. They can be summarized into 4 words: Retirement, Education, Survivorship, and Tax. However, there is no one plan that fits all for anyone that is looking to plan for retirement as well as those who are currently retired. When it comes down to it, Davis explains that an individual's personal and financial goals are what he uses to construct a plan that will create a happy and prosperous life after work.
Through Retirement planning, investment management, Trusts, and other financial and estate planning strategies, the solutions to ensure your future is taken care can be found with The Jenkins Group. And unlike the so called "professionals" across the web, Mr. Gill meets with his clients on a regular basis to ensure that their goals are still consistent with the plan in place.