Reporter
Atlanta News First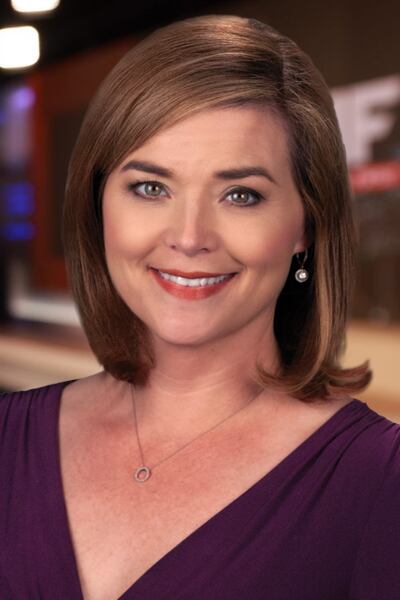 Emmy award-winning journalist Rebekka Schramm reports weekdays on Atlanta News First from 4:30 to 7 a.m., 9 a.m., and 12 p.m. She also reports from 7 to 9 a.m. on Atlanta News First's sister station, Peachtree TV.
Rebekka's career in broadcasting began at a young age. She was just 15 years old when she landed a job at a radio station in her hometown of Eufaula, Alabama. She was the "commercial girl," writing, voicing and producing radio ads for WULA.
After graduating from Auburn University, Rebekka accepted her first television job as a video journalist for WTVM-TV in Columbus, Georgia. In less than a year, she was in front of the camera, reporting on a variety of topics, including education.
After marrying her high school sweetheart, Rebekka and her husband moved to Norfolk, Virginia, where she was an anchor and reporter for WVEC-TV. She covered many Navy farewells and homecomings. As a Navy wife, those stories truly hit home for her. After her husband's completion of his military service, they moved to Atlanta to be closer to family.
Rebekka joined Atlanta News First in 2001. In her years at Atlanta News First News, Rebekka has covered a wide variety of topics, from crime to courts to politics. She also enjoys reporting on stories that impact families and communities in the Atlanta area.
She and her husband have two children, a son and a daughter.