Reporter
Huntington, West Virginia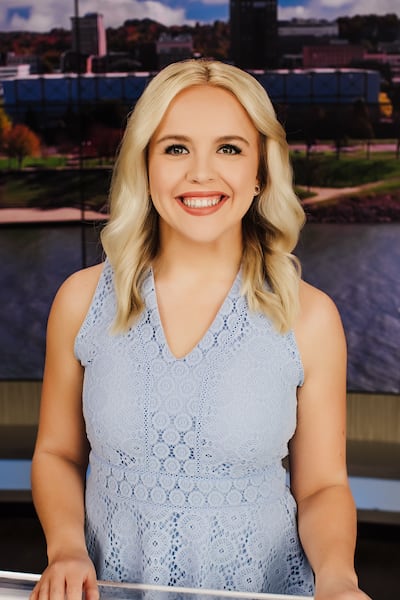 Marlee is a reporter for WSAZ. She joined the team in January of 2021 after graduating from Point Park University located in her hometown of Pittsburgh, Pennsylvania.
During her sophomore year of college, Marlee interned at WSAZ throughout the summer of 2019– this experience solidified her passion for the broadcast industry.
Following her internship, Marlee completed a Co-Op with WSAZ and Point Park during the summer of 2020. This means that she completed online college credits while being an on-air reporter for WSAZ.
Over the last few years, WSAZ has been a significant part of Marlee's life and she's thrilled to have the opportunity to tell your stories everyday!
In her spare time you can catch Marlee taking nature walks, grabbing a coffee, or playing with her cat Rosie!
If you have any story ideas or tips, feel free to contact Marlee anytime at marlee.pinchok@wsaz.com
Updated: Sep. 10, 2023 at 7:49 PM EDT
|
By
Brandon Robinson
,
Marlee Pinchok
,
Matt Lackritz
and
Gray News staff
Police say David Maynard, a suspect in an Ohio murder case, took three hostages at a West Virginia gas station before being killed during a standoff with authorities.
Updated: Jun. 23, 2023 at 8:49 PM EDT
|
By
Marlee Pinchok
and
Jordan Gartner
Thousands of dollars left behind in an envelope at a store were returned thanks to a good Samaritan.
Updated: Aug. 11, 2022 at 1:02 AM EDT
|
By
Marlee Pinchok
and
Gray News staff
Her body was badly decomposed from a combination of intense heat and humidity and being preyed upon by animals.