How the Carters brought the Hollywood hustle to Georgia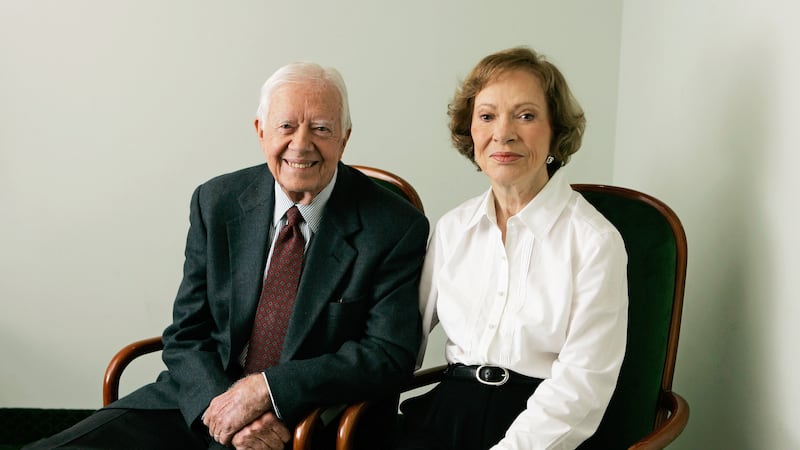 Published: Nov. 20, 2023 at 10:40 PM EST
ATLANTA, Ga. (Atlanta News First) - As we get closer to former First Lady Rosalynn Carter's funeral, many people across Metro Atlanta are remembering her, including Xernona Clayton.
Clayton was a civil rights leader and the first woman appointed by Jimmy Carter to the Georgia Film Commission.
Carter created the film office in the 1970s while he was Georgia Governor. Since then, the film industry has generated billions of dollars for the Peach State.
"One night Jimmy Carter said 'Why don't we go to Hollywood and invite Hollywood to come see us, because we've got lots of land here that they could utilize,'" Clayton said.
So, Clayton traveled west with the Carters to Los Angeles, the city where she had lived prior to moving to Atlanta.
While in Hollywood, Clayton says Rosalynn had one request: to meet the stars of the hit TV show Gunsmoke. Since Clayton had some connections in her previous home, she was able to pull some strings and introduce the First Lady of Georgia to actor James Arness.
"She was like a kid at Christmas," Clayton said. "She was so excited."
Through all the glitz and glamour of Hollywood, Washington D.C., and Atlanta, Clayton says the Carters remained true to themselves and to their southern Georgia roots.
"They were just hard working people, serious people about their environment, and their duties and did them very well," Clayton said.
Copyright 2023 WANF. All rights reserved.