'We will all miss her terribly': People in Plains celebrate and reflect on Rosalynn Carter's life
The 96-year-old passed away Sunday afternoon
Published: Nov. 20, 2023 at 6:44 PM EST
ALBANY, Ga. (WALB) - A life full of selfless good deeds and countless timeless memories, that's what kind of life many people in Plains say Rosalynn Carter lived as they continue to mourn her a day after her passing.
In May 2023, the Carter Center announced that the 96-year-old had been diagnosed with dementia.
"I was really shocked when I found out she had passed, and I was very upset, and then it dawned on me, why not look at it differently?" said Philip Kurland, owner of Plains Trading Post. "Why don't we all become a little kinder and treat everyone a little better?"
Many people who worked closely with the former first lady said she gave back to the community effortlessly without a second thought.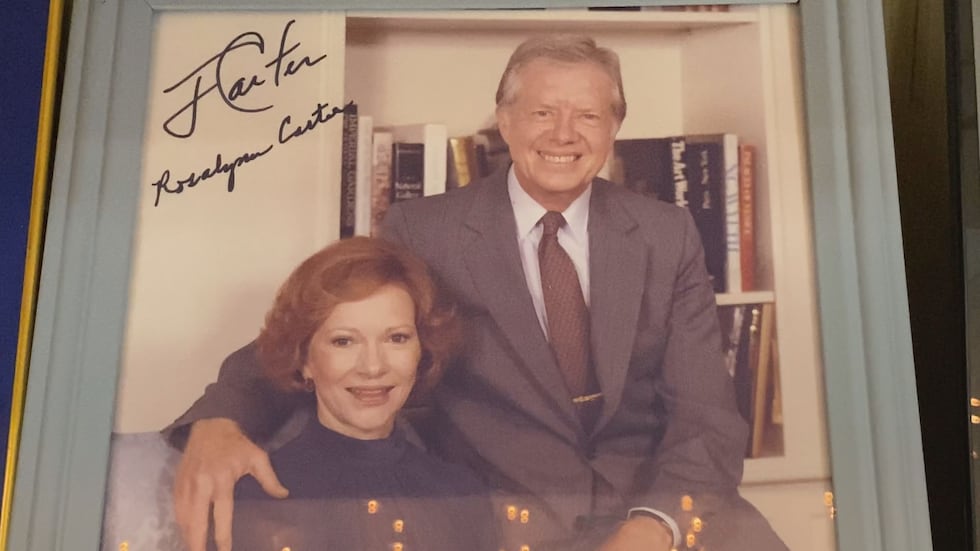 "She was someone you wanted to be with, you wanted to talk to because you can sense that she cared about you and about your problems," said Dr. Steven Hochman, advisor to the Carters for 40 years. "A remarkable person and we will all miss her terribly."
For others, it wasn't just Rosalynn's warm welcoming demeanor that drew them to her, but also the way she led by example in the simplest ways.
"We're all grieving, but we loved the lady that she was. The epitome of grace and courage and a strong public servant," said District 12 State Senator Freddie Powell Sims. "A fighter for all. And especially a huge component of human rights, civil rights and we appreciate the legacy that she has left behind for us."
Following Rosalynn's passing, people are remembering her as a sweet Southern angelic woman who left her mark all over the world in a big way.
"I believe that it's truly a tragedy to this entire area because she was probably one of the most selfless individuals that we've ever known, not just in this area, but in this entire nation," said Dr. Sandra Smith, a Plains visitor.
In Plains, Rosalynn's mission to save the Monarch butterflies has become a reflection of who she is as a person — a graceful survivor ready to fight for whoever needs an advocate.
Her advocacy works not only took flight in the wilderness but also in the closed doors of people's homes. Some Plains visitors tell WALB they are still thankful for the first lady's dedicated role in caregiving and mental health initiatives.
"All that she's done, various things over the years, she's had such a huge impact," said Andy Smith, another Plains visitor.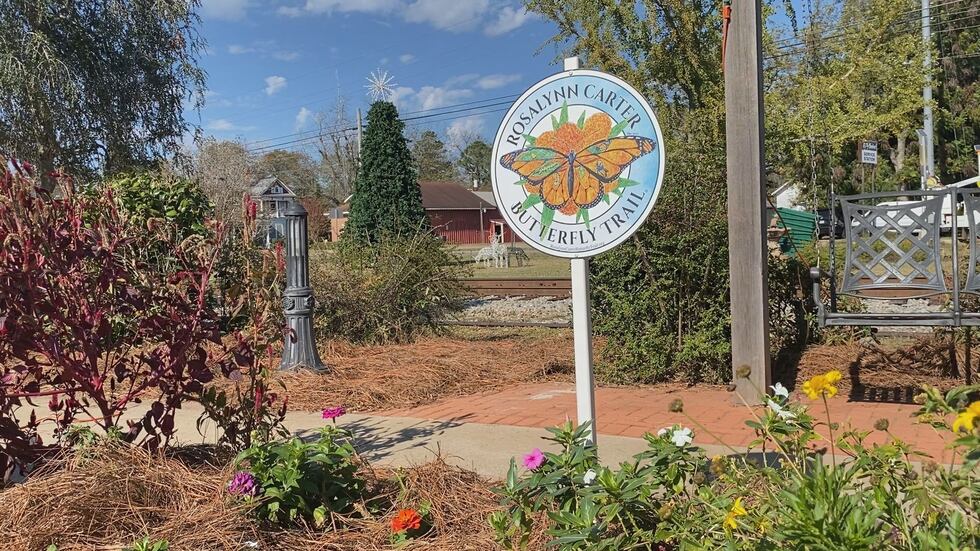 Isabella Daniel, another Plains visitor, also said she isn't forgetting Rosalynn's public display in the decades-old love story she and former President Jimmy Carter shared throughout the years — something many say will be an example for generations to come.
"I thank her for her service to our country, and just for leaving a good legacy and standing beside her husband, which I know wasn't an easy job for him being the president," she said.
That spirit of humility is what so many say they'll never forget about Rosalynn.
"People are going to be talking about her for years or centuries. You know, all that she did, and she'll never be forgotten that's for sure," Smith said.
Copyright 2023 WALB. All rights reserved.