Reactions pour in for Former First Lady Rosalynn Carter passing at 96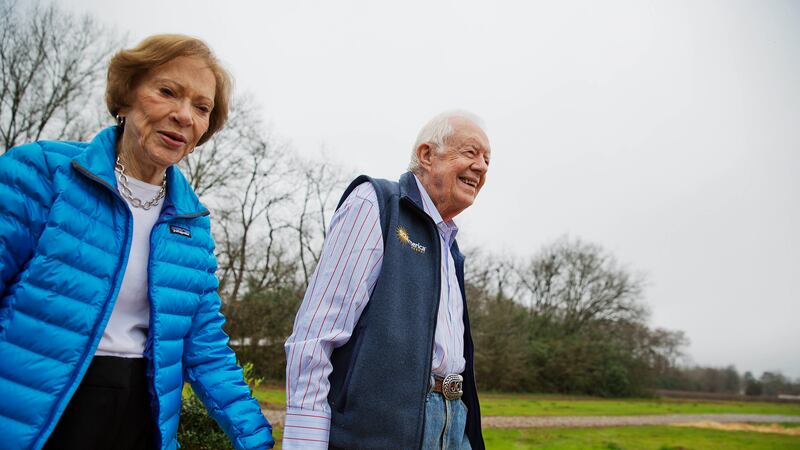 Published: Nov. 19, 2023 at 5:00 PM EST
|
Updated: Nov. 19, 2023 at 8:59 PM EST
PLAINS, Ga. (WALB) - People from around the world are reacting to Rosalynn Carter's passing, which comes just two days after the Carter Center announced that she was going into hospice.
"Rosalynn was my equal partner in everything I ever accomplished. She gave me wise guidance and encouragement when I needed it. As long as Rosalynn was in the world, I always knew somebody loved and supported me." Jimmy Carter told ABC in a statement.
The Carter Center announced that Rosalynn was diagnosed with dementia in late May.
"Among her many accomplishments, Rosalynn Carter will be remembered for her compassionate nature and her passion for women's rights, and mental health reform," Jon Ossoff said.
"Rosalynn worked tirelessly to move the conversation about mental health out into the open," Valdosta State University said in a tweet. "She advocated for human rights, social justice, and the needs of the elderly, and she will be deeply missed."
Let us know your favorite moments with Former First Lady Rosalynn Carter on our Facebook.
This story is developing.
Copyright 2023 WALB. All rights reserved.