Holiday travel underway across South Georgia
Published: Nov. 17, 2023 at 7:41 PM EST
ALBANY, Ga. (WALB) - The American Automobile Association (AAA) estimates that 1.5 million Georgians will hit the road this holiday season. Many of those drivers have already hit the road.
"Most folks are going to be hitting the road. We see at least an almost 2% increase from last year with folks hitting the road," said Montrae Waiters, AAA Spokesperson.
Officials said there is a major difference at the gas pumps this year. Around this time last year, Georgians saw the state gas average at $3.06. But this year the average sits at $2.84.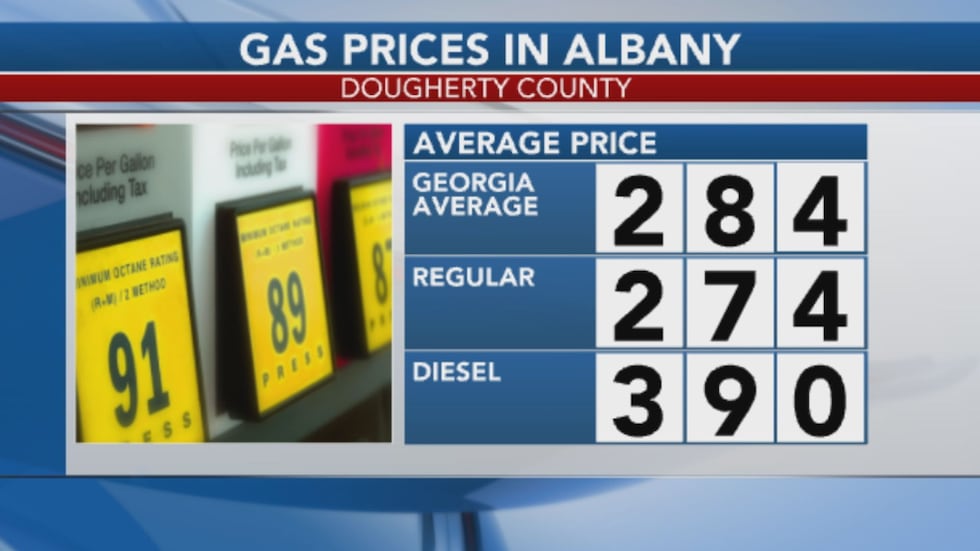 "We do not anticipate that gas prices will increase or continue upward trend by the time Thanksgiving gets here," Waiters said.
Even with that decrease in the state gas average, some drivers tell me they are still feeling the pain at the gas pump.
"The gas is just way too high," said Bobby Coneley, a traveler. "I just hope everyone's safe when traveling so careful out there."
Shawn Hayes, another traveler, said he's a frequent traveler who sees gas prices vary across Georgia.
"We're feeling it at the pumps and at the grocery store, everywhere we go to swipe it. So yeah that doesn't feel as good," he said.
But that's not stopping anyone from going through all of that trouble to be with their loved ones.
"I recommend people keep their space and drive safe, try to chill and enjoy the holidays and be safe because we got our loved ones out here. Love you ma," Hayes said.
Copyright 2023 WALB. All rights reserved.