Albany Area YMCA kicks off Stingrays Swim season
Published: Nov. 18, 2023 at 12:58 PM EST
ALBANY, Ga. (WALB) - Thanksgiving and the holiday season are here! The YMCA even has opportunities to help all through these times.
The Swim Away the Turkey Invitational is an Albany Area Community Competition that is lighthearted and designed to kick off the Stingrays Swim season.
"We are so excited to get our swim team started again. There have been lots of changes and we want all to know we are ready, willing and able to do more than enough to keep our facilities serving this entire area for many years ahead," Aquatics Director, David Milliner said.
The Swim Away the Turkey Invitational will be on Nov. 25 from 9 a.m.-noon and costs $1 per person per event.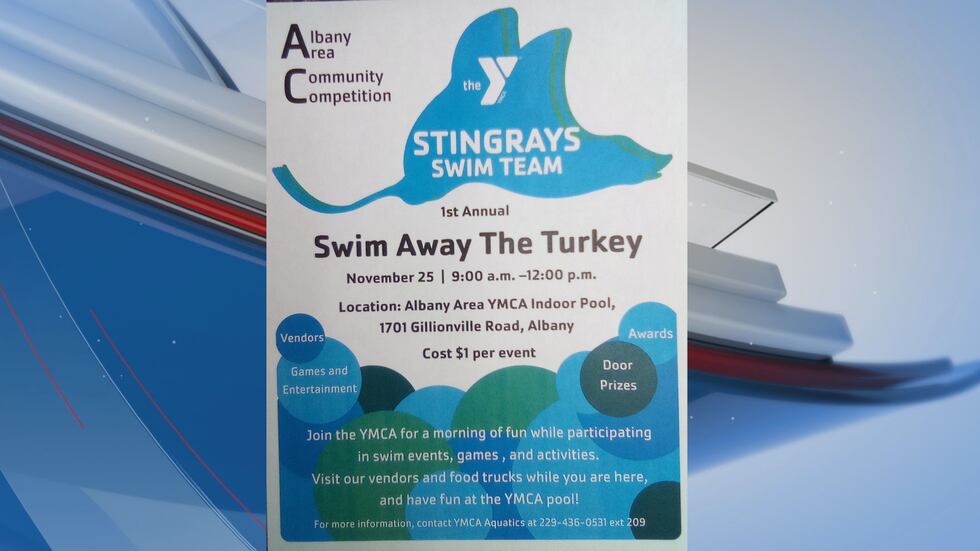 Donations and proceeds will benefit the Stingrays and YMCA Aquatics. Vendors, parking lot activities, fun, games, prizes and more will draw many to the heated indoor pool.
For more information about the season, events and more contact Albany Area YMCA's at (229) 291-0466.
Copyright 2023 WALB. All rights reserved.