Christ the Redeemer welcomes Taylor Swift to Brazil, wearing her T-shirt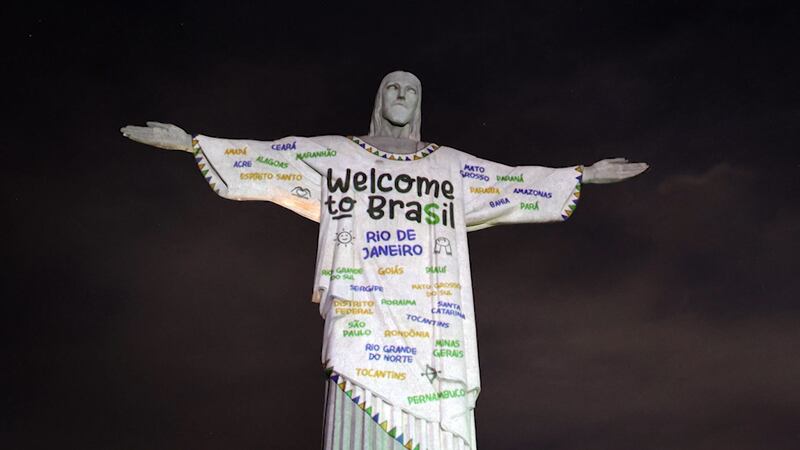 Published: Nov. 17, 2023 at 1:46 PM EST
(CNN) - Taylor Swift has been welcomed with open arms across the globe during her Eras Tour, but Thursday's arrival in Rio de Janeiro, Brazil, may take the cake.
Ahead of her concerts there, Swift was welcomed by the most famous statue of Jesus Christ in the world, Christ the Redeemer.
The iconic statue donned a projection of a white "Welcome to Brazil" T-shirt to greet the singer, with open arms, of course.
The T-shirt design is modeled after the shirt Swift wears in her music video for "You Belong with Me."
This was all thanks to an online campaign from her Brazilian fans.
The Christ the Redeemer Archdiocesan Sanctuary, which manages the 100-foot-tall monument, agreed to do this, only asking for donations from the Swifties in return.
Swift is set to perform three concerts in Rio, followed by three more in São Paulo.
Copyright 2023 CNN Newsource. All rights reserved.