Douglas police implement Operation 'Freeze Out Holiday Crime' to make holiday season safer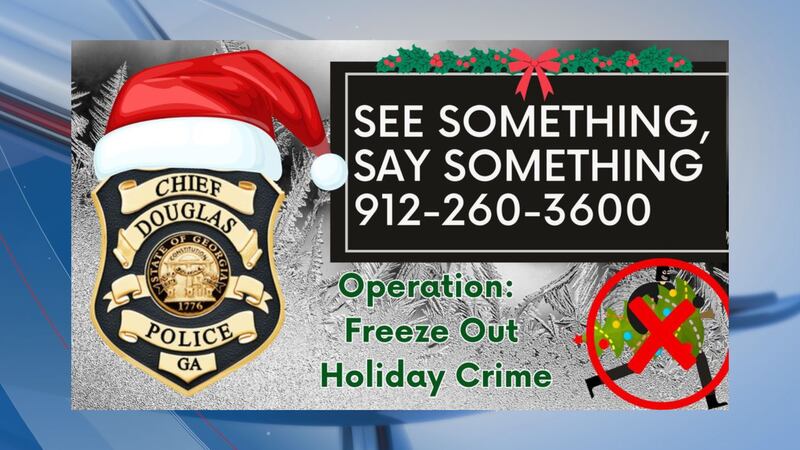 Published: Nov. 16, 2023 at 12:44 PM EST
DOUGLAS, Ga. (WALB) - The Douglas Police Department is gearing up for the holiday season by initiating Operation "Freeze Out Holiday Crime."
"The holiday season is always a special time of year. It is also a time when busy people become careless and vulnerable to theft and other holiday crime. We can never be too careful, too prepared or too aware," the department said in a Facebook post.
During the operation, the department and police will:
Work with the Coffee County Sheriff's Office in serving arrest warrants on wanted persons in Douglas.

Be visible at retail establishments. That includes driving through parking areas and being visible inside retail establishments.

Be visible in the downtown area. Officers will be outside of their vehicles and inside retail businesses in the downtown area.

Patrol neighborhoods and create consensual, friendly encounters with people in the neighborhood. The department wants its officers to get to know citizens better during the holiday season.
"We will do our part in working towards reducing crime and the fear of crime during this holiday season in hopes that everyone who lives, shops, dines or entertains in our great city can do so in peace," the post said.
The department is encouraging people to call the anonymous tip line at (912) 260-3600 or call 911.
Copyright 2023 WALB. All rights reserved.