The Legacy Bear Project of Tift Area
Published: Nov. 15, 2023 at 4:55 PM EST
ALBANY, Ga. (WALB) - WALB's Jim Wallace was joined by Crystal Howell of Tift Regional, to share about the Legacy Bear Project.
A very important program and for people who like to give back at the holidays, she has a program that that really could help out a lot of folks. Tell us about the Legacy Bear project.
"The Legacy Bear project is a project that I created for Hospice of Tift area. The back story behind that, I'll tell you the back story before I tell you what the project is about. In 2012, my mother was in the hospice Care. And she gave my daughter a bear that sings. Jesus loves me. And last year I decided, what can I do for my Hospice to give back as well. And so we created a project through Build-a-bear and the patient can actually record a message to their loved one, put it in the bear and play it. And when they pass away, the family is able to have a. The patient is able to leave the legacy for that family and they can put a song on there. They can put a message, it can just be a simple I love you, but it's something for the family to have. And when the patient passes."
So how can the people of South Georgia help out with this program?
"You can donate to Hospice of Tift Area. We usually buy about 150 bears at a time. It's so if you want to donate $5 or $30 or whatever you have, it's something that we can purchase the bears with."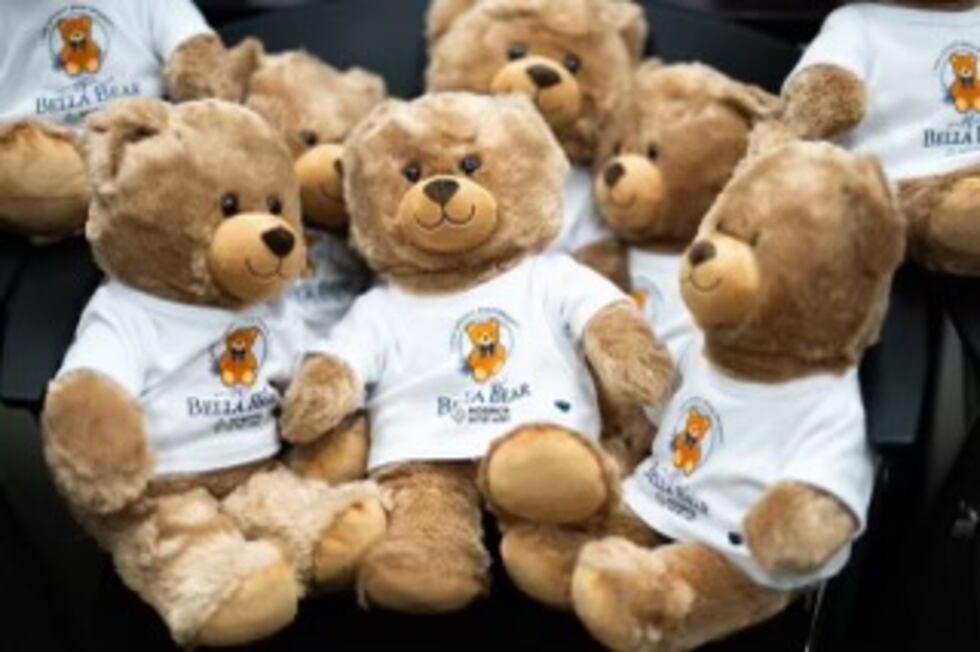 The Hospice patients you've talked to, they say this is something that's Helped their families
"Oh yes, they're able to leave a message. It always brings a smile to their face when we're over and we hand it to them and they're able to leave a short message or a long message. They really love it."
So if they want to find out more about this program, how can they get in touch?
"Really contact Hospice. You contact me or contact anyone in the office?"
All right, Crystal Howell with Tift regional. The Legacy Bear program and a lot of people thinking about ways they can help out during the holidays. And this is one of Them. Thank you very much for joining us.
"Thank you so much."
Crystal Howell can be contacted via email at crystal.howell@tiftregional.com
Copyright 2023 WALB. All rights reserved.