VSU brings awareness to growing homeless and hunger crisis in Lowndes County
Published: Nov. 14, 2023 at 5:49 PM EST
|
Updated: Nov. 15, 2023 at 10:47 AM EST
VALDOSTA, Ga. (WALB) - Valdosta State University has partnered with local agencies to educate students and the community about the growing number of homelessness in Lowndes County during Hunger and Homelessness Awareness Week. According to the South Georgia Partnership to End Homelessness - nearly 2,000 individuals and families are displaced.
Shakeia Gardner, experiencing homelessness, said, "I have been places where you may not receive the resources you need. So you come to the South Georgia Partnership receiving the resources that you need to get out of the situation that you're in and in grateful for that."
Hunger and homelessness are two of the greatest issues affecting working families and individuals. Valdosta State University is partnering with local agencies to bring awareness to these issue.
"We are in crisis mode here in our city," Dr. Ronnie Mathis, Executive Director, South Georgia Partnership to End Homelessness, said, "The city and county needs to look together to find ways to bring federal dollars to help out city."
Mathis said while housing is planning to come to the area, there is still a need for affordable housing.
He said, "How much of that housing is really going to be low income housing, probably four or five units but the rest is going to be $1,000 - $1,200…no we need housing that is going to be from $600 - $800 because that is the minimum of what people are making now or they need to give people raises."
Gardner said, "When you step outside of that and beat the pavement for yourself, you accept the title and understand what I need to do to get myself in a solid foundation not just out of homelessness but stable."
This week, the university's Career Opportunities and Volunteer Service department is hosting events to educate students on how many of their peers and the community is experiencing homelessness.
Amiya Miles, Valdosta State University Volunteer Services Coordinator, said, "This is why we wanted to spread awareness, because we do have students that reach out with needing places to stay but mostly students are needing food. That's why we have our blazer pantry and closet. A lot of times we come to campus after hours when our students are in need."
"Our partnership with agencies like South Georgia Partnership to End Homelessness increases the communities awareness of students that may be experiencing homelessness and hunger as well."
Items donated during hunger and homelessness awareness week benefit the Blazer Pantry and closet free to VSU students, and donated items will go to South Georgia Partnership to End Homelessness.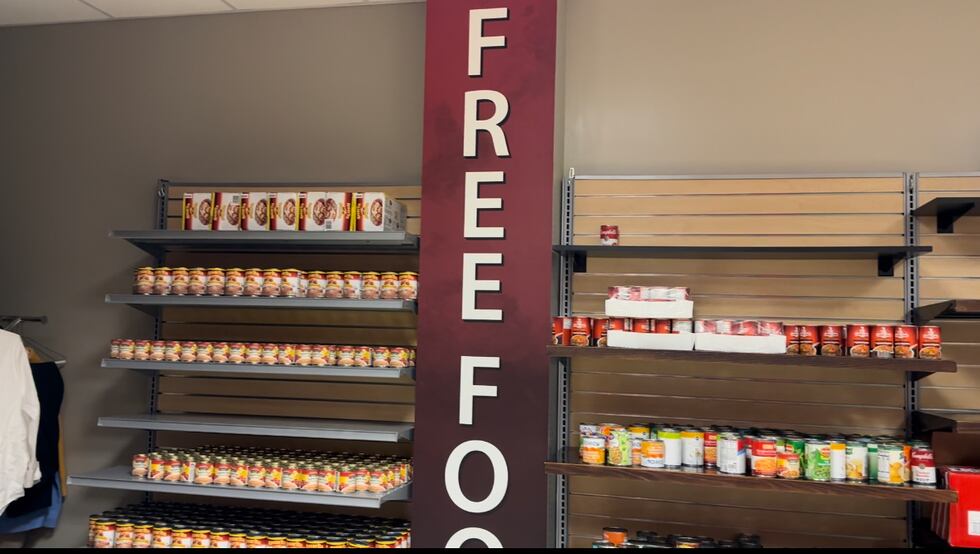 Copyright 2023 WALB. All rights reserved.