Residents voice concerns about Bainbridge school zone cameras
Police said cameras are helping to reduce speeding in school zones
Published: Nov. 14, 2023 at 6:23 PM EST
BAINBRIDGE, Ga. (WALB) - School zone speeding cameras are stirring up concerns from some residents in Bainbridge as an influx of citations has started to go out to violators.
The school zone speeding cameras have been in place since early September 2023, and police say they're seeing a huge difference when it comes to speeding in school zones.
During a trial run of the cameras, there were more than 5,000 speeding citations reported in several school zones. Now, three months after the cameras were activated, police say driving behavior has drastically changed in the five locations the cameras are up. In November alone, there have been 450 citations issued to violators.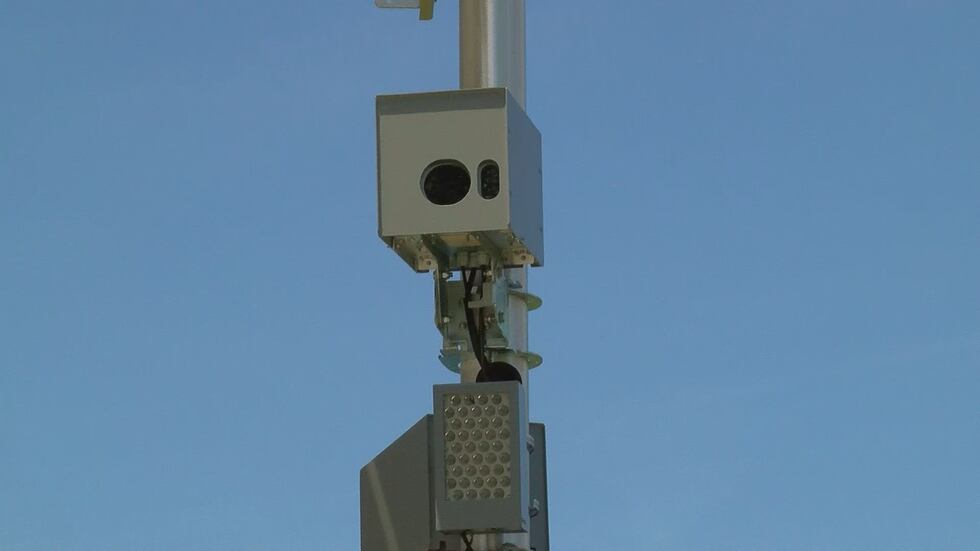 "That is a like a 91% drop, and hopefully it'll drop more. Again, the safety, we're worried about the students and just slow down," said Redell Walton, Bainbridge Public Safety chief.
Like other South Georgia counties that have similar speed camera systems, residents have concerns. Walton said he's gotten complaints from people saying they're being ticketed outside of school hours.
"That's incorrect. That is completely incorrect," Walton said.
He added that there are some times on the weekend when the school lights are flashing, but the cameras aren't tied to the flashing system and are shut off on the weekends. By state law, the cameras can only operate during school hours and an hour before and after the posted school times.
"I review the tickets daily, and I check the dates, so if it's any dates or times outside of when children are actually present at school, it's not enforced," he said.
Allen Gunn, a Bainbridge resident, said he also has concerns about other dangerous speeding areas in Bainbridge that haven't been addressed.
"Something needs to be done, you know. You can't put a price on a child's life or a human's life," Gunn said. "I come to this road every morning between 5:30 and 7, and it's like a drag strip."
Bainbridge Public Safety officials say there have been terrible fatal accidents at the intersection, with the most recent one taking the life of an infant in 2023. There is a speed camera right in front of West Bainbridge Elementary School.
But Gunn said considering the amount of school traffic that happens at the intersection, he thinks a school camera being placed there could save a life.
"You've got schoolteachers and buses coming here every morning, and to me, this should be a school zone," Gunn said. "Somethings gotta be done. Someone is going to have to get off their butt and do something,"
Walton said the intersection is outside the school zone, so other action would have to be taken.
"The Department of Transportation, GDOT, would have to make changes there, as far as a signal or just something to control that intersection," Walton said.
But at the same time, Walton said there is visibility in that area and no obstructions that would cause drivers to wreck.
"If people would just slow down and be a little bit more careful, considering the speed on 27 and just crossing, I don't think we'd have a problem," he said.
Walton said as of right now, there are no plans to bring in more school zone speed cameras to the area.
Copyright 2023 WALB. All rights reserved.