HUD officials tour Albany, talk affordable housing crisis and expanding rural broadband access
Published: Nov. 13, 2023 at 7:01 PM EST
ALBANY, Ga. (WALB) - The U.S. Department of Housing and Urban Development (HUD) plans to bring more accessible broadband to South Georgia. HUD Deputy Secretary Adrianne Todman made that announcement in Albany on Monday.
"Just trying to afford any type of Wi-Fi or internet," said Albany resident and mother, Amy Williams.
She says connectivity has been a struggle for her throughout the years.
"Not everybody having access to it and then at the same time when you have like a lot of kids, people, just using it in general it can slow down things," she said.
That issue is what a lot of other families in rural Georgia face. That's why the Biden administration says they're pushing for more investments in rural America — starting with more supported access to broadband.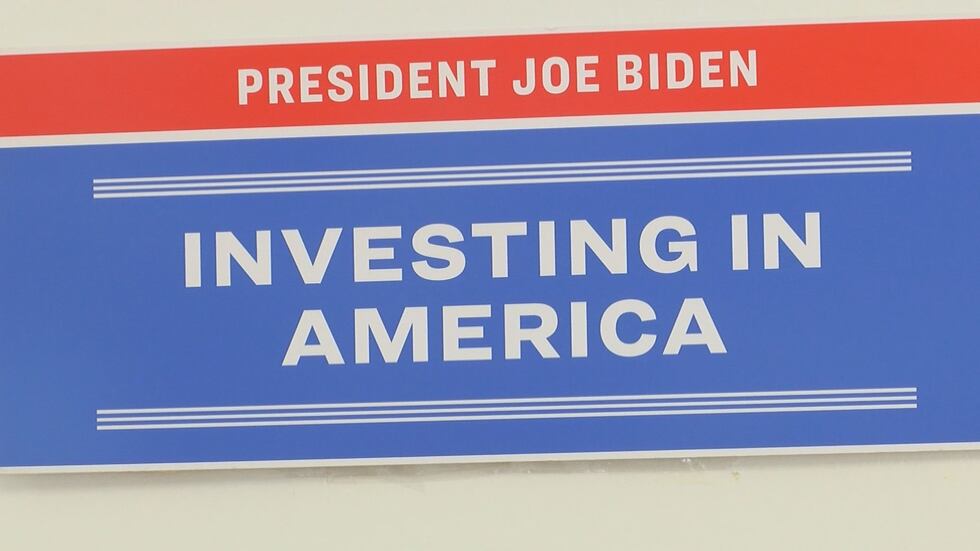 A new streamlined enrollment process will allow any family receiving rental assistance from HUD to enroll in the Affordable Connectivity Program, which will give them access to much-needed broadband connections here in South Georgia.
"It's so important for the Biden Administration that if we have these federal dollars, we're going to make sure people have access to it, and they can get access to it quickly," said Adrianne Todman, HUD Deputy Secretary.
Most Republicans supported the Biden administration's broadband plan. Todman said HUD's new agreement with the Federal Communications Commission (FCC) will not only improve the internet in homes but also schools for better education opportunities.
"It's critical. Right when you think about a student in the 6th grade trying to get their homework done, when you think about a mom who's trying to apply for a job, when you think about a grandparent who maybe needs to access healthcare, it's critical to living our daily lives," Todman said.
Broadband isn't the only issue many South Georgians are facing. The Albany Housing Authority has 18 public and subsidized housing properties throughout Albany. But even with those home options, city leaders and residents say there's still a huge need for more low-income housing options.
"It's a very great need. We need low housing like this to give people a chance," said Anne Redding, an Albany resident.
Redding said she's been fortunate enough to get assistance from the U.S. Department of Housing and Urban Development but higher housing costs and a lack of more affordable housing in the area have left many families scrambling to make ends meet. City leaders brought that concern to HUD officials.
"You should never be able to pay 30% of your total income to housing. That's when subsidized housing comes into play and so our community struggles with that, right? We have a large portion of individuals actually renting instead of owning homes. It exceeds the state average," said William Myles, Albany Housing Authority Executive director.
But it's not only the lack of affordable housing that is an issue in Albany. The number of homes that need repairs in some parts of town is also bringing down the property value.
"It's almost a struggle between the haves and the have-nots. And so those that are caught in between are kind of left out. So we're trying to address that issue as we speak, but again, Albany is just like the rest of the country; it's falling victim to this," Myles said.
Todman said she plans to bring all of these concerns back to the Biden Administration.
"Stops like these, being here with the people of Albany reminds me of how much more resources we do need to fight the good fight and make sure we have more housing, and I'll be taking that back to D.C. as well," she said.
For now, Todman said there are a number of resources HUD provides that anyone can take advantage of. Click here to learn more about HUD resources.
Copyright 2023 WALB. All rights reserved.