1988 cold case Baby Jane Doe identified, death tied to Dougherty Co.
Published: Nov. 13, 2023 at 2:17 PM EST
|
Updated: Nov. 13, 2023 at 8:29 PM EST
WAYCROSS, Ga. (WALB) - After 35 years with no arrests and no identity of Ware County Baby Jane Doe, both the identity and suspects in her death have been identified.
In a news conference on Monday, the GBI, along with the Ware County Sheriff's Office, Dougherty County district attorney, and others, announced the identity of the child's body that was found on December 21, 1988.
Kenyatta "Keke" Odom, a 5-year-old, was identified as the child. According to court records, she died from having two parts of her body put in hot water.
Details including the motive of her death have yet to be released, however, two suspects have now been indicted on charges related to her death.
Kenyatta's mother, Evelyn Odom, 56, also known as Zmecca Lucina, and her then boyfriend, Ulyster Sanders, 61, both from Albany, are now facing five indictments including felony murder, first-degree cruelty to children, aggravated battery, conspiracy to commit a crime and concealing death of another.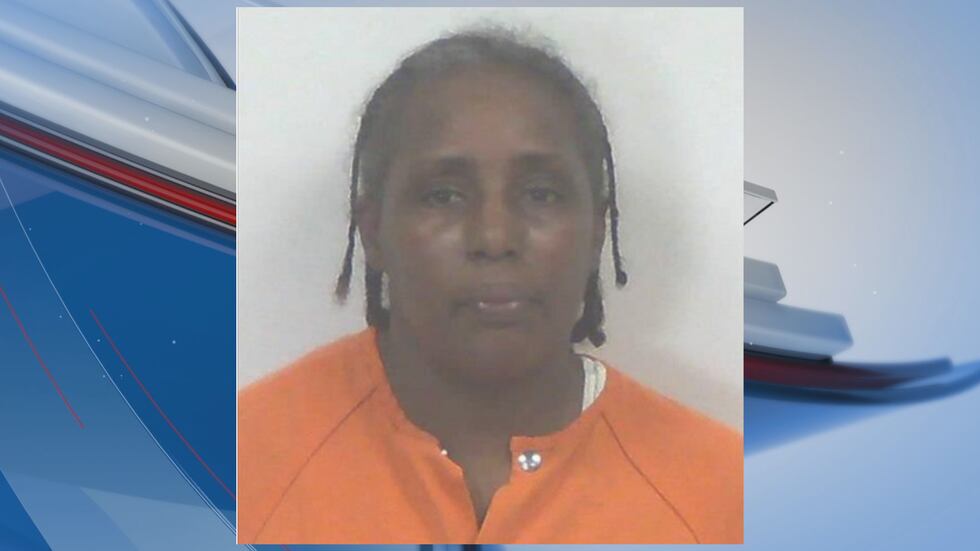 Both were arrested on Nov. 9, 2023.
Her remains were found inside of a television cabinet in Ware County in 1988.
"In June of 2023, we were able to confirm that the child was 5-year-old Kenyatta Odom. Kenyatta was affectionately known as Keke. During this investigation, the National Center for Missing and Exploited Children had conducted a forensic rendering of what they believed baby Jane Doe looked like. And here we have a comparison of that rendition to a picture of Kenyatta." says GBI Special Agent in Charge Jason Seacrist. "On November 1st, we were able to secure a true bill on a grand jury indictment, for Kenyatta's mother Evelyn Odom, also known as Zmecca Luciana, and Evelyn's live-in boyfriend at the time, Ulyster Sanders Sr. " Seacrist adds.
On December 21, 1988, the GBI was requested by the Ware County Sheriff's Office to help with a death investigation. Investigators say they found a small girl found in the woods inside a duffel bag, that was in a tv inside of container encased in concrete.
"Upon my arrival, I was really not prepared for what we were about to find. That's the body of a little girl, who we now know as Kenyatta Odom, had been discovered in a wooden area a short distance from the roadway," said Ware County Sheriff Carl James.
With the combination of DNA evidence and a tip from the community, investigators were able to narrow down the family line to Albany.
"Working with District Attorney Bennett, we began to review the case, and looking at all the information being gathered, it became clear that Dougherty County was the area where this matter should be brought to trial," said District Attorney Greg Edwards of Dougherty County Judicial Court.
It's a combination of new DNA technology, along with the help of the community that allowed investigators to identify baby Jane Doe as 5-year-old Kenyatta Odom.
"She knew that there had been a child that had gone missing and that the mother said the child had gone to live with her father. This person never really believed that story and just did not believe it was true. We investigated this lead," Seacrist said. "In collaboration with the Ware County Sheriff's Office, we began tracking down that specific family tree and that investigation lead us to today."
Kenyatta's remains were found in the woods encased in a television cabinet with concrete. Based on evidence at the crime scene, an Albany connection was made.
"There was a newspaper near the area where Kenyatta was found. And that was sort of a coarser indication that perhaps Albany might be involved." Edwards said.
"In 2022, using information that had been obtained from genealogy research based on DNA results, we were able to confirm a family connection in Albany Ga," Seacrist said.
It was a tip of a community member, 35 years later, that was the final link needed in this case to identify Baby Jane Doe as Kenyatta "Keke" Odom.
"Them being able to literally track that down to the exact mother and the boyfriend that she lived with at the time. This is a classic case. This is an example case of where forensics and solid investigative work come together," Seacrist said.
Cold case files often go unsolved, but Seacrist says the work is always ongoing as new technology is introduced and new tips are given.
"These cases are not forgotten and just because you don't see us out there actively out there out in the public does not mean that that work is not being done. That work is being done every day by a dedicated group of agents along with the local investigators that they work with." says Seacrist.
Evelyn Odom and Ulyster Sanders will both be tried on several charges, including murder in Dougherty County.
Kenyatta's mother is currently being held in the Cook County Jail, after being arrested in Lenox, and is expected to be taken the Dougherty County Jail.
Watch the full press conference below:
Copyright 2023 WALB. All rights reserved.