Letter possibly containing fentanyl sent to election office in Fulton County, officials say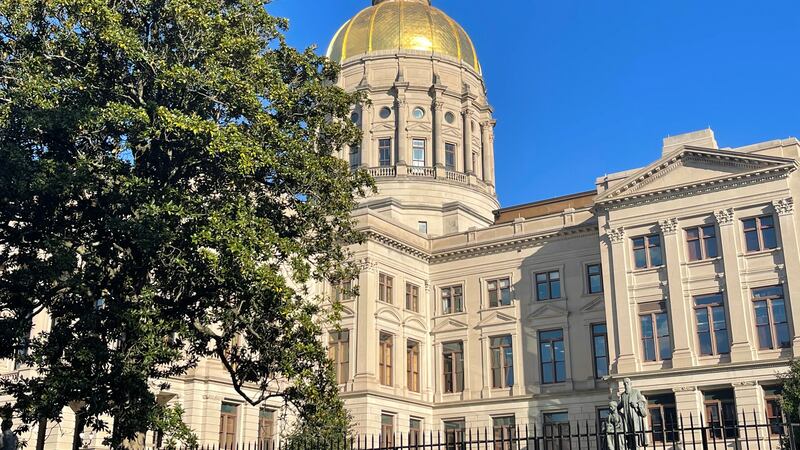 Published: Nov. 9, 2023 at 11:16 AM EST
|
Updated: Nov. 10, 2023 at 11:29 AM EST
ATLANTA, Ga. (Atlanta News First) - Federal investigators are working to intercept a letter possibly laced with fentanyl that's apparently on its way to the Fulton County elections hub.
Georgia Secretary of State Brad Raffensperger announced the reported threat Thursday during a press conference.
Authorities are trying to determine who sent letters filled with fentanyl or other substances to local election offices across the country, the Associated Press reported. Raffensperger said his office was alerted Wednesday that one of at least five envelopes was sent to the new Fulton County elections hub on Campbellton Fairburn Road, which is located in Union City.
The mail was still in transit, he said, and office staff members were being trained on how to use the medicine Narcan, which can reverse drug overdoses.
Officials do not know for certain what is in the envelope, but they "have to assume the worst and be prepared," Raffensperger said.
"Some people like to call fentanyl a drug. It's actually poison. It'll kill you very quickly, very easily," he said, adding that he lost his son to a fentanyl overdose five years ago.
There is no immediate indication that any other election office in Georgia was a target for the letters, according to an advisory sent by the Georgia Emergency Management and Homeland Security Agency and obtained by The Associated Press. Fulton County officials did not immediately respond to requests for comment.
A U.S. Department of Justice spokesperson said the FBI and U.S. Postal Inspection Service are investigating but had no further comment.
It was not immediately clear how authorities came to suspect that a letter might have been sent to the Fulton County election office or whether similar ones went to election offices in other states. In the advisory Thursday, Georgia officials warned counties to take precautions when handling mail.
"Dealing with suspicious mail threats targeting election offices is a critical concern for maintaining the personal safety of election personnel and the integrity and security of the electoral process," the advisory said.
Raffensperger said "domestic terrorists" will not stop the public's right to a fair election.
"We will work tirelessly to ensure that Georgia elections remain free, fair, and secure," he said.
Copyright 2023 WANF. All rights reserved.