Lowndes County election supervisor speaks on online voting misinformation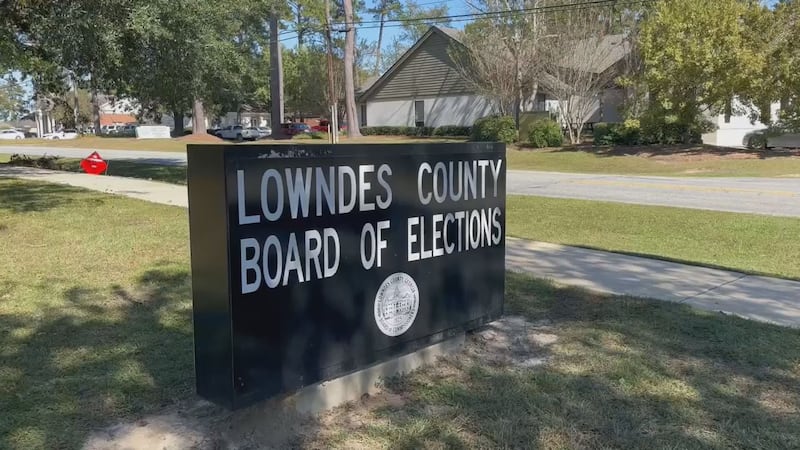 Published: Nov. 9, 2023 at 5:15 PM EST
|
Updated: Nov. 20, 2023 at 1:18 PM EST
VALDOSTA, Ga. (WALB) - The Lowndes County election supervisor wants to clear up some misinformation they say was posted online to ensure voters that their votes counted.
Lowndes County Elections Supervisor Deb Cox says the software company that displays election data had an error, and multiple counties experienced this problem in Georgia's 2023 municipal election.
"The votes were displaying correctly, but on the right side of the screen where it showed how many voters turned out, that wasn't right. The percentage wasn't right. But it has nothing to do with the equipment. Nothing to do with the vote totals, nothing to do with the count, nothing to do with the ballots, nothing to do with Dominion, nothing to do with the state, nothing to do with no ink. It was purely in displaying the results in the program provided by Scytl," Cox said.
Cox says they have 16 provisional ballots to count, but she says it doesn't look like it will change the results of any races. She says everything will be certified on Monday at 5 p.m.
Scytl says they "respectfully disagree with the election supervisor that their software errored in some way.
Scytl gave WALB a statement that said in part, "Elections officials upload the raw data and Scytl's software organizes it for presentation based on data fields uploaded. A lack of data fields can result in incorrect numbers being displayed on the website. However, the system worked correctly based on the available data. There was no error."
There will be one runoff in Lowndes County for the Valdosta City Council District 7 At-Large race between Nick Harden and Bill Love in December. We'll bring you those results on air and online on December 5.
Copyright 2023 WALB. All rights reserved.