Georgia man arrested for threatening to kill Rep. Marjorie Taylor Greene, representative says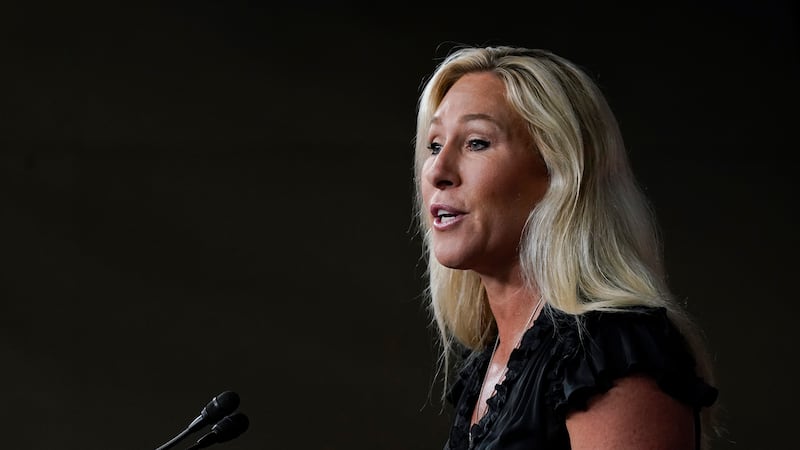 Published: Nov. 9, 2023 at 5:23 PM EST
|
Updated: Nov. 9, 2023 at 10:58 PM EST
ATLANTA, Ga. (Atlanta News First) - A man is under arrest for threatening to kill Rep. Marjorie Taylor Greene, according to the representative's office.
According to the US Attorney's Office, the man was identified as Sean Patrick Cirillo.
The man called Rep. Greene's office and told staffers he "had a bead" on the congresswoman and that he would kill her next week. He also told staffers "I'll kill you too, if you want."
Rep. Greene's office released the following statement:
"Any sort of threat, any sort of violence acted upon them for any sort of political beliefs, whether social or political, I think is entirely inappropriate," said Nathan Miller, a voter we spoke with in Downtown Rome, which is one of the areas Greene represents.
The man faces up to five years in prison if convicted.
Copyright 2023 WANF. All rights reserved.