VPD: Valdosta man arrested for assault and throwing drugs out vehicle window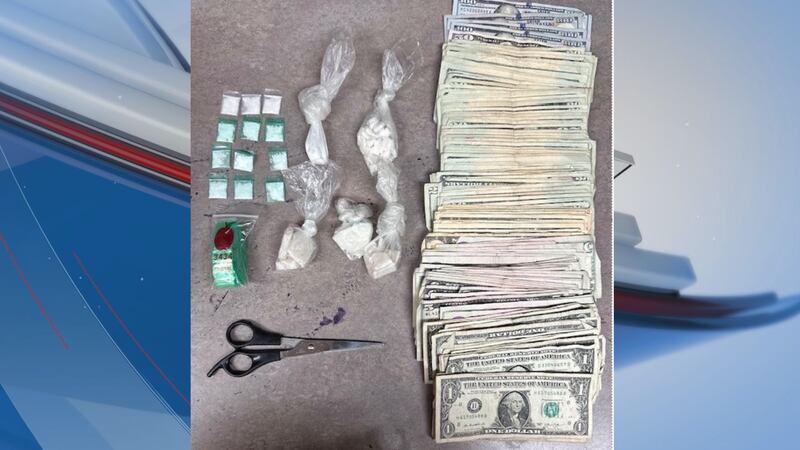 Published: Nov. 7, 2023 at 7:30 PM EST
VALDOSTA, Ga. (WALB) - A man was arrested after detectives with the Valdosta Police Department's (VPD) Narcotics Unit say they found narcotics during a traffic stop.
On Nov. 3, just before 3:00 p.m. officers responded to the 500 block of East Moore Street after a citizen called to report that she had been assaulted by a known individual.
According to VPD, the first officers who arrived at the scene gave information to other officers that the offender, Terry Lamar Hudson,52, had already left the scene and noticed the vehicle that Hudson left the scene in.
As a traffic stop was being conducted, Hudson threw items out of the vehicle window into a restaurant parking lot.
Hudson was arrested, while other detectives recovered the property that had been thrown out the window. Detectives found approximately 42.89 grams of crack cocaine and around 7.99 grams of powder cocaine, according to the report.
Detectives say, found items were commonly used with the sale of narcotics and Hudson had over $2,450 in his pocket.
Hudson was transported to Lowndes County Jail on the following charges trafficking cocaine-felony, tampering with evidence-felony, battery-family violence-misdemeanor, possession of drug-related items-misdemeanor and abandonment of dangerous drugs or controlled substances-misdemeanor.
The investigation is ongoing and further charges may be pending.
Copyright 2023 WALB. All rights reserved.