Dougherty Co. commissioners honor veterans through 'Operation Green Light'
Green lights will illuminate the fountain in downtown Albany outside the Government Center
Published: Nov. 6, 2023 at 8:50 PM EST
ALBANY, Ga. (WALB) - Dougherty County leaders are getting a jump start on honoring veterans ahead of Veterans Day weekend. On November 6th, you may notice something different about the fountain in downtown Albany.
According to the National Association of Counties (NACO), counties across America have a long and proud history of serving the nation's veterans.
NACO's legacy has continued to this day working with federal, state, and local partners to ensure that resources are readily available for former service members.
"Dougherty County has coordinated with our director of facilities to turn our fountain green between November 6th, tonight, to November 12th." Dougherty County District 3 Commissioner Clinton Johnson said.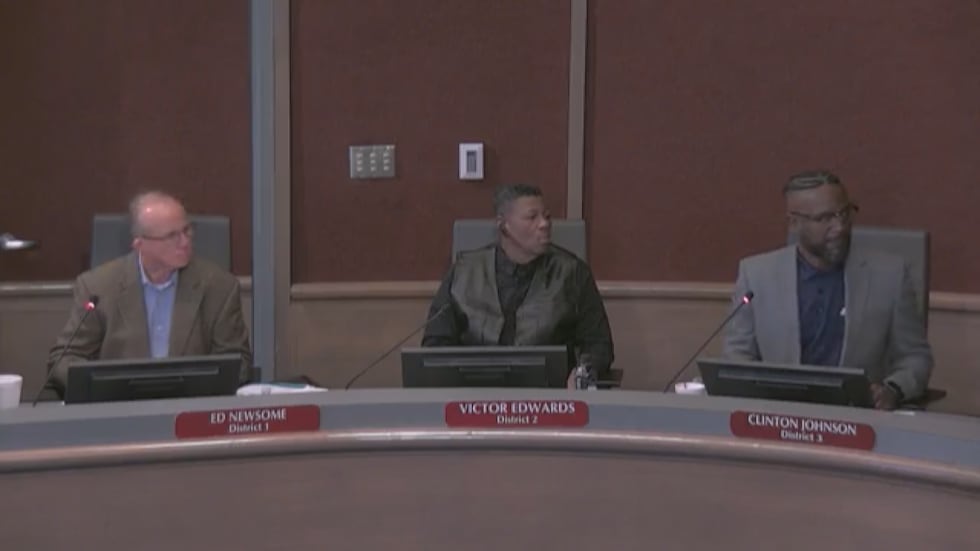 Just shining a green light will help show veterans they are seen, appreciated and supported by county governments and residents.
"We are committed to making our community more advantageous to supporting disabled veterans through mental health, suicide prevention, military families in urgent needs like homelessness and food insecurities around this community," said Johnson.
County Veteran Service Officers (CVSOs) have funded more than $52 billion in 29 states in compensation, healthcare and other benefits for veterans each year.
It's something former Albany Mayor Dr. Willie Adams is very appreciative of, including the small simple gesture of shining a green light for veterans.
"It's been my pleasure and my honor to serve this community and to serve this country. And thank you for all the accolades that you've given me this morning," Adams said.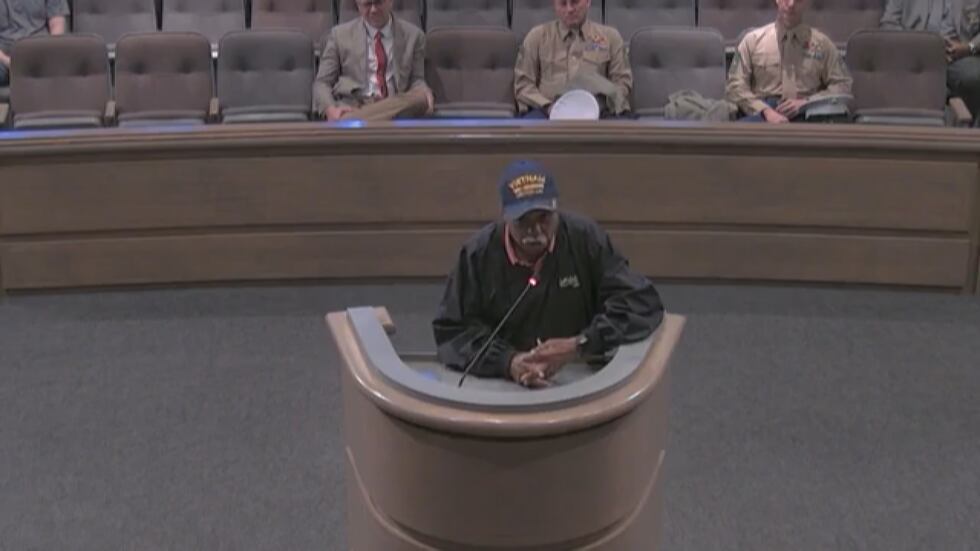 In addition to NACO, veterans can also receive assistance from Veterans of Foreign Wars (VFW) for things such as utility bills or rent.
You can learn more about 'Operation Green Light' below.
Copyright 2023 WALB. All rights reserved.