Bond set at $1.5 million for man accused of intentionally spreading HIV
Rockdale County Sheriff's Office allege Cleveland Broadie knew his HIV-positive status but did not disclose it to his sexual partners.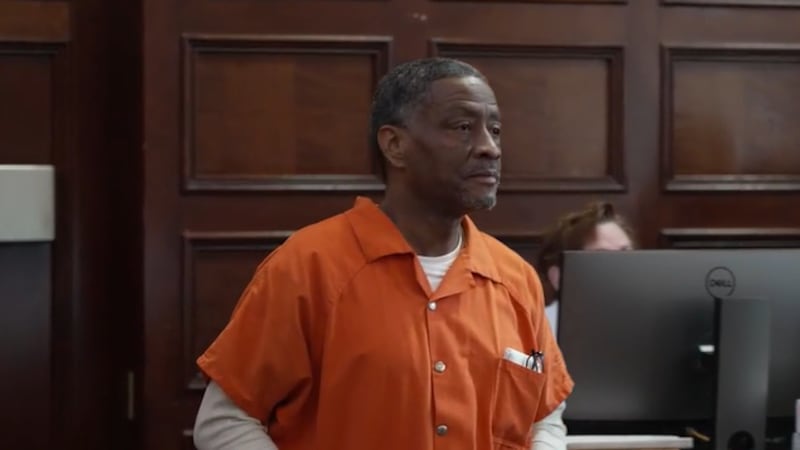 Published: Nov. 6, 2023 at 10:59 AM EST
|
Updated: Nov. 7, 2023 at 8:40 AM EST
ATLANTA, Ga. (Atlanta News First) - A Conyers man accused of intentionally spreading HIV was given a $1.5 million bond Monday.
The Rockdale County Sheriff's Office alleges Cleveland Broadie knew his HIV-positive status since 2006 but had unprotected sex with multiple women. He is facing three charges of "Reckless Conduct-HIV Infected Person," relating to three alleged victims, one of whom died.
Denise Broadie died in April 2022 because of her own husband's "reckless conduct," prosecutors claim.
During the court hearing, the Rockdale County DA's office asked for bond to be set at $3 million. Broadie's defense attorney asked for $100,000 bond, arguing the former Marine served four years in the military before an honorable discharge and is currently in a relationship.
Rockdale County Superior Court Judge Robert Mumford set bond at $500k for each charge, totaling $1.5 million. If Broadie is able to post bond, he'll have to wear an ankle monitor and abide by a 5 p.m.-7 a.m. curfew.
In July, investigators named two victims in the case. One even died after having undiagnosed and untreated HIV for five years, according to her medical records.
More than a year after Denise Broadie's death, police arrested her husband Cleveland Broadie on July 8, 2023. The now 62-year-old suspect was charged with felony reckless conduct-HIV infected person.
A judge denied Broadie bond days later. Shortly after, police filed a second identical charge, saying a woman came forward claiming Broadie also had unprotected sex with her without disclosing his status. The warrant explained the unprotected intercourse happened multiple times this year.
At that time, Rockdale County detectives suggested this could be a part of a pattern.
On Sept 5, 2023, police issued a third warrant. The charging document states Cleveland Broadie "consciously disregarded unjustifiable risk" by having sexual encounters with a woman as recently as March.
All three charges are felonies with a maximum prison time of five years per count.
In August, the Rockdale County District Attorney's Office said it intends to seek murder charges on behalf of Denise Broadie.
Denise Broadie ultimately went undiagnosed and untreated for HIV because there was no reason to believe she had the virus. Having previously overcome a cancer diagnosis, her family thought, at the time, her cancer had come back.
According to her family, it wasn't until days before her death, as she was on a ventilator, that new doctors ran new tests and discovered Denise Broadie had "full-blown AIDS."
Police believe there are other victims.
If there's something you would like Atlanta News First Investigates to dig into, fill out this submission form.
Copyright 2023 WANF. All rights reserved.