2 men convicted of murder in 2020 Albany double-shooting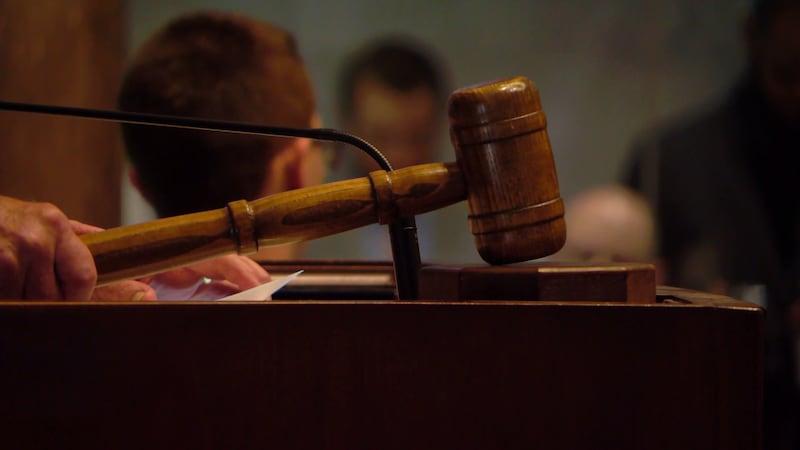 Published: Nov. 7, 2023 at 5:30 PM EST
ALBANY, Ga. (WALB) - Two people have been convicted by a Dougherty County Superior Court Jury for a July 2020 murder.
Quintavious Kenta Hawkins and Xavier Dwayne McLain were convicted on the charges of malice murder, felony murder and two counts of aggravated assault, according to a statement from the Dougherty County district attorney.
These charges are in connection to the July 28, 2020, shooting death of Brykia Faith Washington and the shooting of Ta'Tavious Hawkins, according to a release. Ta'Tavious was reportedly shot about 14 times but survived. The crimes took place in the parking lot of the Treeside Park Apartments on West Gordon Avenue in Albany.
Gunfire struck apartments and other vehicles during the shooting.
The jury deliberated for about 45 minutes before the verdicts were returned.
The trial started on Oct. 30 and lasted for one week.
According to Dougherty Judicial Circuit District Attorney Greg Edwards, the crimes were particularly heinous because "they were the result of a premeditated ambush of the victims." The defendants reportedly fired 80 rounds at the victims with an assault rifle and a 9mm handgun.
Quintavious and McLain are to be scheduled for sentencing at a later date.
Each faces the possibility of life in prison without parole plus 20 years in prison.
Copyright 2023 WALB. All rights reserved.