Lee Co. Sherriff's Office searching for man wanted for sexual assault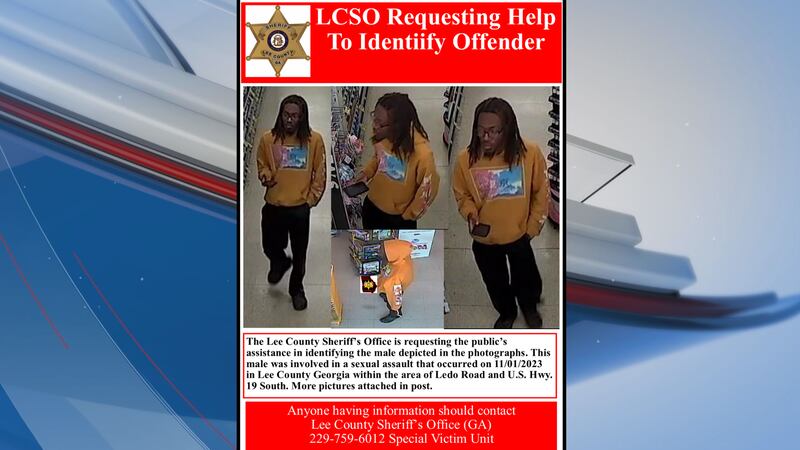 Published: Nov. 3, 2023 at 4:11 PM EDT
LEE COUNTY, Ga. (WALB) - The Lee County Sheriff's Office (LCSO) is asking the public for assistance in identifying the man in the photos.
According to LCSO, this man was involved in a sexual assault that occurred on Wednesday, Nov. 1 in Lee County within the area of Ledo Road and U.S. Hwy. 19 South.
The report shows that the man exposed himself and performed a sexual act while following an employee around. This was confirmed by surveillance footage.
If anyone has information, please contact the Lee County Sheriff's Office Special Victim Unit at (229) 759-6012.
Copyright 2023 WALB. All rights reserved.