Georgia says it will appeal a judge's redistricting decision but won't seek to pause ruling for now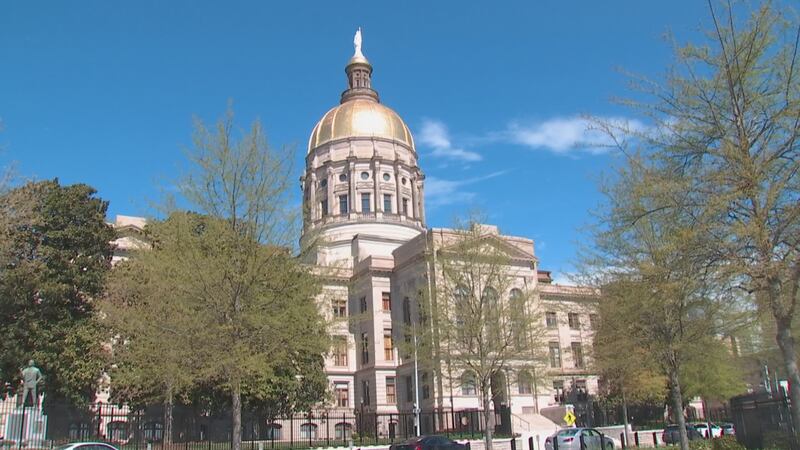 Published: Nov. 2, 2023 at 8:37 AM EDT
ATLANTA (AP) — Georgia says it will appeal a judge's order to redraw some congressional and state legislative districts, but that it won't fight in court to pause the order for now, meaning a special session later this month to draw new lines is likely to proceed.
The filing came Wednesday in a second case challenging Georgia's electoral districts being pursued by different plaintiffs. A three-judge panel later Wednesday indefinitely postponed that second trial, which had been scheduled for Nov. 13, after the state said it wouldn't seek a stay of the first ruling. The judges said they wanted to wait for the results of the special session and the appeal before proceeding.
Secretary of State Brad Raffensperger and Attorney General Chris Carr, both Republicans, have yet to comment on the substance of the order to redraw the districts and why the state isn't seeking a stay pending its appeal.
A federal judge ruled last week that some of Georgia's congressional, state Senate and state House districts were drawn in a racially discriminatory manner, ordering the state to draw an additional Black-majority congressional district.
U.S. District Judge Steve Jones, in his 516-page order, also ordered the state to draw two new Black-majority districts in Georgia's 56-member state Senate and five new Black-majority districts in its 180-member state House.
Jones ordered Georgia's Republican-majority General Assembly to fix the maps by Dec. 8, saying he would redaw districts if lawmakers did not. Hours after the ruling, Republican Gov. Brian Kemp issued a call for a special session to begin Nov. 29 to redraw congressional and legislative districts.
Jones' ruling followed an eight-day trial in September in which the plaintiffs argued that Black voters are still fighting opposition from white voters and need federal help to get a fair shot, while the state argued court intervention on behalf of Black voters wasn't needed.
The Georgia case is part of a wave of litigation after the U.S. Supreme Court earlier this year stood behind its interpretation of the Voting Rights Act, rejecting a challenge to the law by Alabama.
Courts in Alabama and Florida ruled recently that Republican-led legislatures had unfairly diluted the voting power of Black residents. Legal challenges to congressional districts are also ongoing in Arkansas, Kentucky, Louisiana, New Mexico, South Carolina, Tennessee, Texas and Utah.
Jones wrote that he would not allow the 2024 elections to be conducted using districts he has found to be "unlawful."
Jones' order explicitly anticipated an appeal by the state. If Georgia doesn't seek a stay, that's likely to mean that an appeal would preserve use of the current districts only if a decision came quickly.
The qualifying deadline for congressional and legislative offices is March 8 and the U.S. Supreme Court has previously ruled that judges shouldn't require changes to districts too close to an election.
That means it's possible that Georgia could use redrawn districts in 2024 and revert to the current districts later.
State House and Senate Republicans called for an appeal after the ruling.
A new map could shift one of Georgia's 14 congressional seats from Republican to Democratic control. GOP lawmakers redrew the congressional map from an 8-6 Republican majority to a 9-5 Republican majority in 2021. Jones ruled that lawmakers could not eliminate minority opportunity districts elsewhere when they redraw maps.
Orders to draw new legislative districts could narrow Republican majorities in the state House, where the GOP has a 102-78 edge, and in the state Senate, with a 33-23 edge.
The judge ordered one new Black-majority congressional district in western metro Atlanta, two additional Black-majority state Senate districts in southern metro Atlanta, two additional Black-majority state House districts in and around Macon, two additional Black-majority state House districts in southern metro Atlanta and one additional Black-majority state House district in western metro Atlanta.
Copyright 2023 The Associated Press. All rights reserved.