Big Pig Jig returns to Dooly Co. for 41st year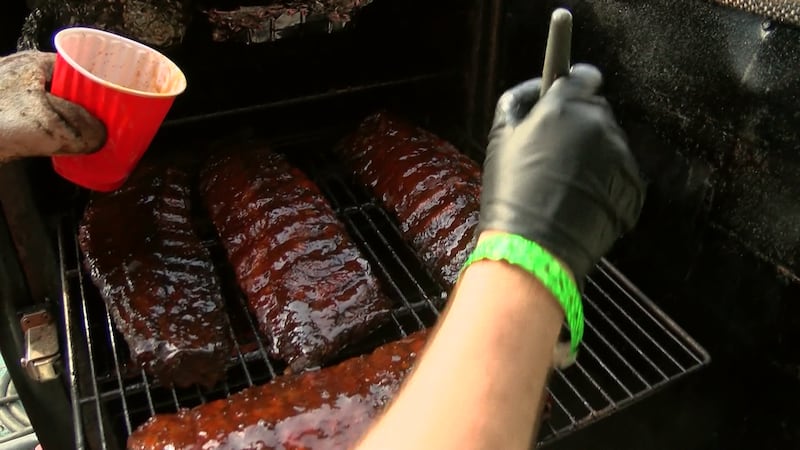 Published: Nov. 2, 2023 at 1:48 PM EDT
VIENNA, Ga. (WALB) - The Big Pig Jig is returning to Vienna to allow local barbecue connoisseurs to show off their skills.
The festival starts on Friday at 5 p.m. at 350 Pig Jig Blvd. There will be several vendors offering arts, crafts, jewelry and more. Kids can play with inflatables and games in the Kids Zone.
Specialty food vendors at the festival will offer barbecue plates, sweet treats, boiled peanuts and more.
The band A2Z will be performing from 9 p.m. to midnight.
The festival will continue on Saturday. The gates will open at 10 a.m. with free admission from 10 a.m.-5 p.m. After 5 p.m., entry will be $10 for concert admission.
The Taste of the Jig contest will take place from 2-4 p.m. in the judges' area. Enjoy a free sampling of championship barbecue and purchase a half pound of Taste of Jig barbecue for $5 until it runs out.
The reward for this year's contest is a total cash payout of $17,000. Click here to apply to enter the contest.
The Georgia Barbecue Championship Awards Ceremony will be at 6 p.m. followed by Tres Hombres, who will perform until 9 p.m. From 9 p.m. to midnight, Dusty Martin & 47 By Crow will perform.
The Big Pig Jig festival was started in 1982 and combined a barbecue cooking contest with an arts and crafts fair and the county's livestock association annual hog show, according to the Big Pig Jig website.
Copyright 2023 WALB. All rights reserved.