VPD: 15-year-old boy charged after reportedly injuring Valdosta police officer, damaging a patrol car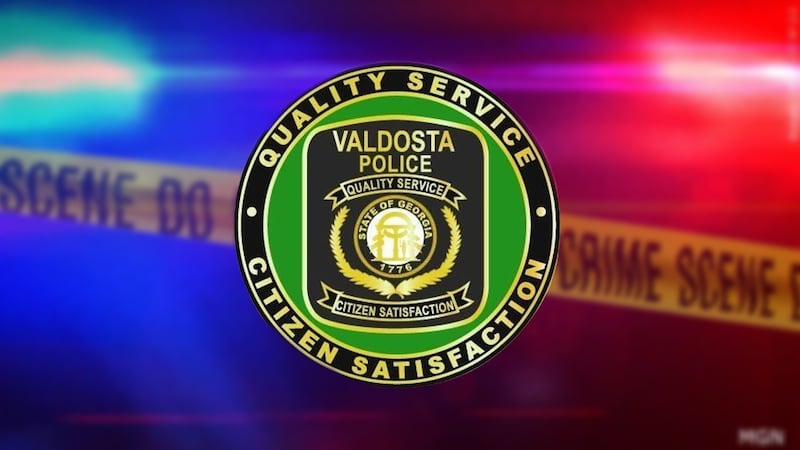 Published: Nov. 1, 2023 at 6:51 PM EDT
VALDOSTA, Ga. (WALB) - A juvenile was arrested on Tuesday in connection to the injury of a Valdosta police officer
At around 10:30 a.m. on Oct. 31, a 15-year-old juvenile was reported as a runaway earlier in the morning, according to the Valdosta Police Department (VPD). After he was found, the officer took the juvenile back to his home in the 700 block of East Jane Street to return him to his mother.
While at the residence, the juvenile reportedly became disrespectful by using profanity towards his mother and the officer. The officer reportedly attempted to calm the juvenile down, which only escalated his behavior, VPD confirmed.
The juvenile was then arrested for unruly behavior, according to VPD.
While the officer was trying to put the juvenile into a patrol vehicle, the juvenile began kicking at the officer and the patrol vehicle. The juvenile then pushed against the officer. As the officer was trying to gain control of the juvenile, they fell to the ground, the officer fell backward and hit the back of his head against the road, resulting in his losing consciousness.
VPD says a witness called 911 to report that the officer was unconscious and bleeding from his head. Several officers responded to help the officer and secure the juvenile. EMS responded and took the officer to the hospital, where he was treated and later released.
The juvenile was transported to the Department of Juvenile Justice on the following charges:
Aggravated battery on a police officer

Obstruction of a police officer

Unruly juvenile
The Department of Juvenile Justice authorized the juvenile to be detained at a Regional Youth Detention Center.
As the transporting officer attempted to put the 15-year-old in the patrol vehicle to go to the Lowndes County Jail, the juvenile intentionally hit the vehicle with his head, damaging the vehicle.
The juvenile was then taken to the hospital to be examined for injuries, and then taken to jail.
This incident ended in the additional charge of felony interference with government property.
"I cannot thank the witness enough for calling 911 when they saw our officer hit the ground, then the incredibly quick response by our officers and deputies with the Lowndes County Sheriff's Office, to ensure that our officer was alright. We are extremely lucky that our officer did not receive more serious injuries. This juvenile had outright disrespect for our officers. As our officer was being treated by EMS, he sat in the back of a patrol car eating candy he pulled from his pocket, acting like it was all a joke!" Chief Leslie Manahan said.
Copyright 2023 WALB. All rights reserved.